Hey all! Greetings from
The Wright House
!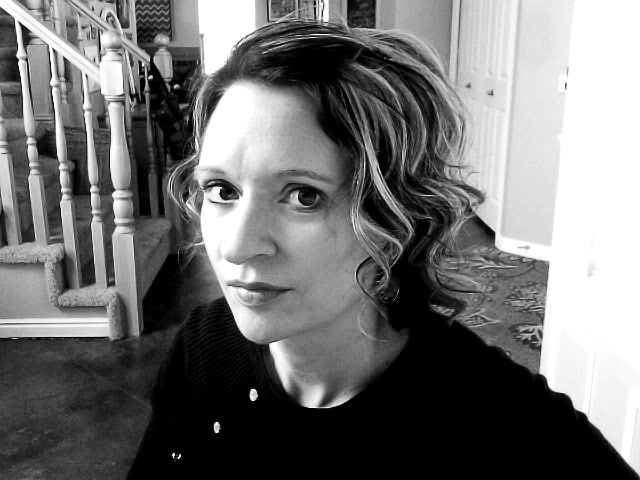 A few months ago I scored an antique window at a decor swap. Here's a quick peak at what I have done with it. Some of these pictures are with my phone so bear with me…
The original window had been painted brown, so here it is getting it's first coat of white paint.
After three coats of paint I next sanded the edges.
Here's an up close shot of the super cool hardware…
Then I picked up a can of glass spray paint. This puppy was hard to find- I ended up finding it at Joann's and it wasn't cheap. Fifteen bucks a can. Wha-hut??? It's a tiny six ounces too.
Two things:
This stuff emits super fumes. Wear a mask. Unlike me.
Plan on spraying many many many thin coats. I think I ended up spraying six. I would have done more, but the can was out and I wasn't splurging more bucks on this project.
Here's what it looked like after the first coat of paint:
I think this was the fourth coat. I can't remember because I wasn't wearing a mask.
One more tip- make sure your project is LEVEL. Mine was not, I forgot about the hardware on the front and the paint floated a bit as you can see below. No worries, it seemed to disappear with more layers of paint.
Lastly I added some hardware so it could open and close. The hinges are large but I had them on hand so cheap it is.
I installed the mirror in the mud room where our power box is located.
See how it opens and then hides the box? I know, I know. So clever. See that little white paper on the door of the box? That's the phone number for the power company in case the power ever goes out. Man I am winning the clever points today!
That's if folks! You can check out more projects on my blog at The Wright House.

~~~~~~~~~~~~~~~~~~~~~~~~~~~~~~~~~~~~~~~~~~~~~~~~~~~~~~~
Do YOU have a great idea to share with "Or so she says…" readers???