Hey all, it's Rachel here from The Mormon Home, sharing 12 tips for easing school anxiety in children under 10. It's a good time of the school year to check in with your kids. How are they adjusting to the new year of school with the changes in the world? How are things going with friends? How are their study habits? For us, it's been just long enough to get familiar with the new schedule and rules, but still early enough that there is plenty of time for adjustments that might help our kids succeed.
Reviewing these twelve habits and techniques can ensure that your student is adapting to the new changes and rigors of the school year. I think they apply to all ages in various ways: they would be great to review together as a family in a family meeting!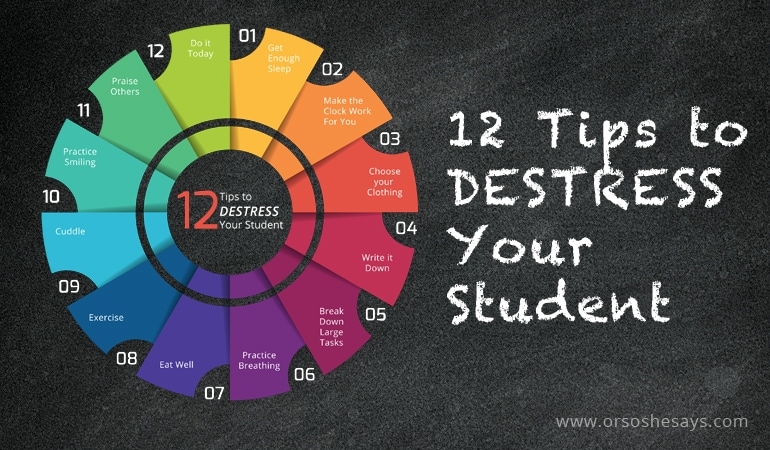 Easing School Anxiety in Children Under 10
The number one best habit to reduce stress and ensure success: get enough sleep. Adults, teens, and children could all benefit from looking at an earlier bed time. You don't have to tell a parent this, but studies show that children who lack sleep are significantly more emotional and lack focus.
After making any necessary tweaks to the sleep schedule, look hard at the morning routine. What can you do to get up 15 minutes earlier? How can you prepare for your morning the night before? What could you do to get to school or work 15 minutes early? Preparing to give yourself an extra 15 minutes in the morning can help you and your students avoid that rushed, stressed feeling all day! Make your schedule work for you by building in a little extra time in the morning.
Avoid tight fitting clothing that can make your student feel constricted and uncomfortable all day long. Don't let them simply slouch around in sweat pants either! Do a quick review of their closet, weeding out clothing that makes them look or feel bad. Add a few smart, well-fitting shirts or pants if needed. Choosing clothing that is well suited for their life in the classroom and on the playground will improve every single day.
Stop relying on memory to keep track of everything. Help your student understand how to use electronics or a simple calendar to write down responsibilities and assignments. Make copies of important papers, like a class syllabus or the school calendar or schedule. Students, especially younger students, need to practice establishing this routine.
At the beginning of the school year a large project looming can feel overwhelming and STRESSFUL. Review the year ahead with your student and help them see how a big, scary project starts to feel do-able when it's pulled apart into smaller, bite size assignments.
Deep breathing truly helps with stress! You don't need a yoga class to help destress. It's this simple: breath in deeply. Hold the breath for a moment. Release it slowly. Practice together as a family! It can help all ages.
Eating well is fundamental to feeling less stress. Pull together simple breakfast ideas everyone likes. Help your student plan simple, healthy lunches. If they don't pack a lunch, come up with strategies to help them find healthy options at school (especially important for teens).
Exercise! For most kids under 10, exercise is part of the school curriculum. Walking is part of the day for many students. If not, make a little time for physical activity!
Cuddling with a pet or family member is an easy way to destress. Don't let prickly kids get away without a bedtime hug! Even if they act like they don't want it, these kids often need a hug the most.
Practice smiling. Laughing, telling jokes, making silly faces or watching a funny cartoon can rescue even the most stressful day. Make sure your busy child has time for some fun. It's one of the best ways to help a child with anxiety about school!
Praise others. Often during dinner we share a "Best of the Day." Sometimes I like to shift this to a "Compliment Others" moment. It's nice to take the focus off self and celebrate others. Gratitude for others' strengths is an easy way to minimize stress.
Don't procrastinate. Start to destress today. Don't wait until you get a little more time or energy to revamp some of those everyday habits! Do it today and reap the benefits all year long.
Pin This Image to Save 12 Ways to Help Child With Anxiety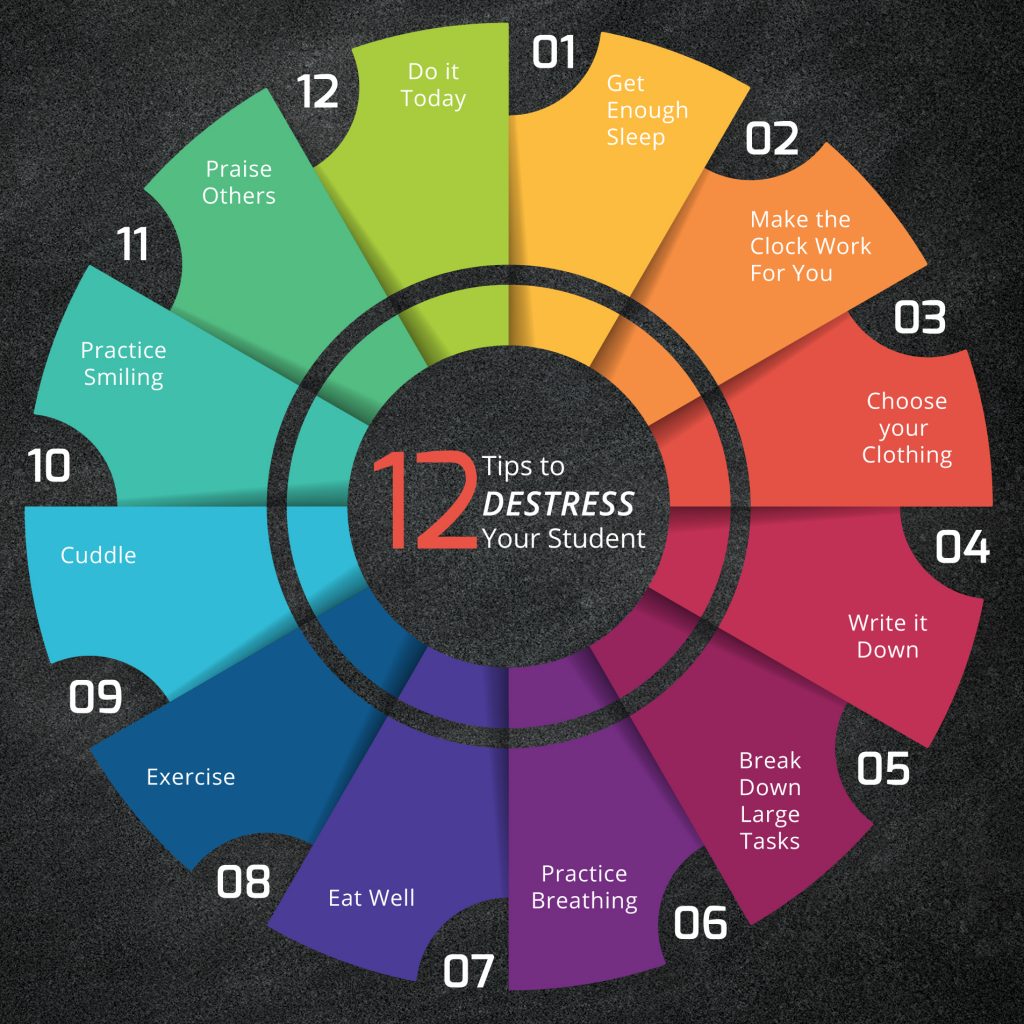 Like This Post on Easing Anxiety in School Aged Children? Check Out:
Save
Save