After you've given to someone year, after year, after year, after year, after year
(times 30)
….sometimes you might worry that the gift is getting a little impersonal and boring. Boring = more gift cards, more ties, more books, more perfume. So,
I tried to round up a handful of great ideas for those special grandparents in your life.
Gift Ideas for Grandparents:
Memory Books
– Keep those memories fresh in their minds with a custom memory book. There are several sites that can easily help you throw one together. I promise, they're easy. I've done several. I've done mine on
Shutterfly
, but a couple other sites that seem pretty fun are
Lulu
and
Smilebox
. Pick some favorite memories you (and your family) have with your grandparents and see if you can find pictures for them. Next to each picture, insert text describing the memory and your feelings. They will love it!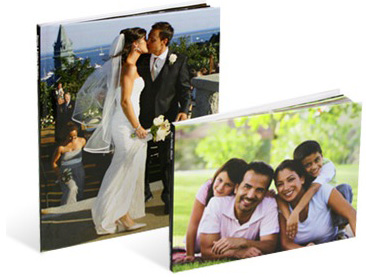 Personalized Face Cards
– Grandparents like to play card games, right? How cute would this be?? For $25 bucks,
Shutterfly
will let you customize the cards and they include a hard case. I've also seen
personalized Rubik's Cubes
with a family picture on each side…my grandpa would love that! He's such a puzzle/math kinda guy.
Favorite Foods Monthly
– Make Christmas last ALL year long by bringing a yummy dish (dessert?) to the Grandparents. With it…include a gift certificate for a delicious dish every single month of the next year,
delivered by you
. They will love that you take the time to think of them so often and they get more time to visit with you! Maybe try to plan your dishes around the seasons…like peach cobbler in the fall, homemade peppermint ice cream and hot chocolate in the winter, etc.

Personalized Calendars
– With all the grandkids popping out, Grandparents need a way of keeping track of all the birthdays and other important dates. Gather head shots of family members and insert the picture on the square of their birthdate. Also, include couples pictures for anniversaries. Don't forget to round up some fun family pictures and memory pictures to include as the big picture, up top.
Shutterfly
will let you do this for $19.99, and $9.99 for each additional copy.
365 Questions & Journal
– This is a cute idea! So, you get a jar and come up with 365 questions that you would like your grandparents to answer. How you come up with that many, I don't know. I'm sure you could find lots of help on the internet, google "family history questions" maybe. Anyway, cut the questions out and stick them in a jar. Make the jar all cute, of course. Then along with the jar of questions, you give the grandparents a journal. Each day they are to pick a random question and write their answer in the journal. By the end of the year, they will have a fabulous journal to pass on to their children.
Gourmet Goodies
– Oprah is always raving about gourmet foods,
Williams Sonoma
is always sending me catalogs that make me drool…..but, of course…the goodies are usually pricey. That's why they are perfect for gifts, because most people can't just buy them for casual eating. It would be a fun treat to try some of these things, especially for the person who already has everything! Order some fancy steaks, seafood, croissants, toffee, hot chocolate, etc.
Personalized Plates
– Have your kids draw a special picture just for their grandparents, and turn it into a plate for them! They can draw a favorite memory with the grandparents, write them a poem, draw a family picture, anything! Or, make it a photo plate with a favorite photo!
Makit
has a huge variety of options and plates start around $16.99.
Hope that gives you some ideas. Thanks again to all my lovely Facebook friends for their suggestions!
Feel free to share your ideas too…
For more gift ideas for grandparents, check out these posts:
For gift ideas for everyone on your list, check out the Gift Ideas tab and be sure to pin Gift Idea Central, to keep the whole collection in one place.