Hi! It's Jamie Smith from Prepared Housewives posting for the last time.
I hate good-byes, so I'll keep it short! Anyways, I've loved being apart of the OSSS team – they've been amazing to work with! I'm also truly grateful for the opportunity to get to know some of you, and hope you'll stop by to see what crazy things I'm up to!
OK enough of the mushy good-bye's – time to put your serious face on so we can discuss how to prepare for a National Health Crisis!
A national health crisis can be anything from obesity, poor sleep habits, to the recent Ebola Virus getting out of control.
Health crises generally have significant impacts on community health, loss of life, and on the economy. They may result from disease, industrial processes or poor policy.
Some of the more notable National Health Crises we've faced in the 21st century are:
Dealing with a health crisis can be scary and may even seem hopeless at times, especially when panic starts to set in. It's difficult to tell if you're getting the whole truth about a disease, or if the media is just blowing things out of proportion.
Often times, things take time before they are even recognized as a public health threat leaving you exposed without even knowing it. Also, no one can really be certain what the long-term effects might be until it's too late.
So now that I've added to the doom and gloom – what do you do to prepare for a national health crisis? Because frankly, I would rather take my chances than walk around in a CDC suit all day 😉
3 Ways You Can Prepare Now:
There is no way you can possible prepare for every disease outbreak or catastrophe that might come, but there are some very simple things anyone can do to help them get through it, or even avoid it all together.
1 – Have an Emergency Plan:
The best time to figure out what you're going to do during a crisis, is before it occurs! Once panic is rampant and stores are cleared out of the crucial items needed, it's a little late.
Right now, get a pen and paper and jot down a few things you can discuss with your family so you'll have plan if a crisis arises!
Some things you should consider in your family emergency plan are:
Staying alert of what is going on around you and your potential threat level. Maybe even get an emergency radio to be able to receive broadcasts and weather alerts if you lose power.
Find a way to communicate with one another. In the instances that the power is out you could consider getting your Ham radio license, or at the very least get a phone that is not cordless. When cell towers goes down, you can still use your landline to communicate if you have an old-school phone with a cord.
At what point should you consider isolating or quarantining yourself in your home? Would you have sufficient supplies if that was necessary?
A place to go if you decide it's no longer safe to stay in your current location.
2 – Stock-up on Supplies:
There are a lot of things out of our control – natural disasters, disease, politicians 😉
But there is one thing that I believe we do have some control over, and that is the ability to stock our homes with food and supplies.
You never know when you might be quarantined or not feel safe leaving your home, so having a few things stored away will help you tremendously.
Below are some recommended items that hopefully will never be necessary, but if they are, they will fly off the shelves and out of warehouses before most people even realize what's going on. – HINT: Get things while you can!
Also, it's most likely that services such as public water and electricity will remain intact, but you should prepare as though they won't be – just in case.
PPE (Personal Protection Equipment)
Stock up on protective clothing.
This would include rubber boots, eye protection, respirator mask, extra respiratory mask filters, face masks, Nitrile Exam Gloves, rubber gloves, and protective coveralls.
WATER
You need water. Lots of it.
You should have at least a minimum of 1 gallon per person per day. It's also a good idea to have a way to filter water in case it goes bad, or your town's water system has issues.
FOOD
Most people only have 3 days worth of food, which is next to nothing when dealing with a crisis.
Try to shoot for 3 months worth, and if you can do a little more even better!
Here are some tips and ideas for building your food storage.
POWERLESS COOKING OPTIONS
Have some ways to be able to cook your food without power – you don't want to have a bunch of hangry people to deal with 😉
Some great alternative cooking options are the sun oven, rocket stove, HERC oven, & wonder oven.
BACK-UP POWER
If you can't leave home and power goes out for some reason, you may still need to power some things.
Consider getting lamps, flashlights, and a generator if possible.
SANITATION & HYGIENE
Make sure you have enough toilet paper, paper towels, feminine products, baby wipes, garbage bags, and hand sanitizer to last you for an extended period of time.
Also antibacterial cleaners such as bleach, and spray cleaners,
1st AID KIT & MEDICATION
You need to have available.
Make sure you have like pain relievers, antacid, and diarrhea medicine in addition to your regular medication or any necessary equipment.
3 – Learn the Basics:
HOW TO USE YOUR SUPPLIES
One of the most important things to learn after you gather your supplies, is how to use them.
Take a basic 1st aid or CPR class, practice using the powerless cooking methods, or even try on your CDC suit – I know you want to 😉
IMPORTANCE of GOOD HEALTH
Part of a solid plan to prepare for a national health crisis is to improve your overall health to lower your risk of needing medical care or hospital visits.
Take a moment from stressing out and go eat a few veggies and run around the block. Learning what you can do to have good health, AND then actually doing it, will benefit you tremendously. When our immune systems are down, we're more susceptible to coming down with whatever the latest illness is.
STAYING SANE 😉
FDR once told us that "…the only thing we have to fear is fear itself."
Nothing spreads faster than fear and gossip about the unknown, so don't let hysteria consume you to the point you can't function and enjoy life.
One of our families favorite things to do for fun is getting together and playing games! Here are 8 of our very favorite games that help us to unplug and enjoy spending time with one another.
How Prepared Are You for a National Health Crisis?
Honestly, until the Ebola Outbreak came to my city I didn't think much about preparing for a national health crisis. I realized then how quickly things can spiral out of control if allowed, and I should probably do what I can to protect myself and my family.
But what about you? Have you done anything to prepare for a national health crisis?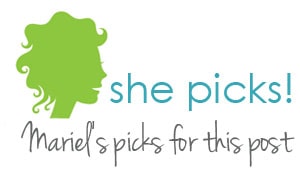 * I used to store only canned goods, like tomato soup, canned chicken, etc. But, I found I was horrible at rotating them, especially since they are down in the cellar. I still store a smaller amount upstairs in my pantry, but for my serious food storage, I'm loving freeze dried foods, as they can store up to 30 years. No rotation or further thought required!
* Let's take a break for a smidgen of humor around here! My mom always gives us adult kids food storage for Christmas every year… she would get a kick out of this food storage gag gift! I was cracking up!
* The Honest Company always has fantastic clean products. I love these little hand sanitizers, made with natural ingredients, no harsh chemicals, and it actually moisturizers, rather than drying out your skin.