Kimberly is our resident expert on all things Disney, and today she's sharing her personal tricks for saving money at Disneyland. Don't miss it!
When it comes to your vacation, there are definitely some tricks for saving money at Disneyland. I'm Kimberly with Packed with Fun, the official blog for Get Away Today and I just barely returned (again) from Disneyland with my two kids. Let me tell you, the more kids you have, the more money you're going to spend… but, you can still keep your spending in check with a little preparation.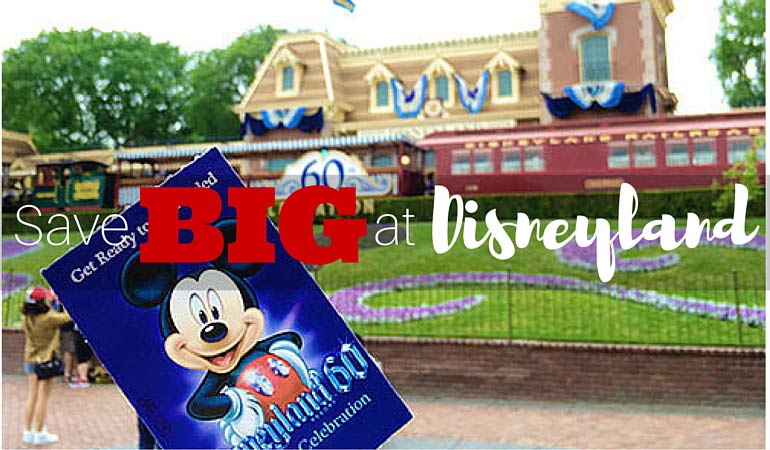 Once you get to Disneyland, there are two major areas where spending can get out of control quickly. Food and souvenirs. Here are my top tips for saving on both:
Bring snacks, preferably healthy ones. We loved Snackables, which we never buy at home, but they were so convenient and cheaper than what was available at Disneyland. Fruit snacks, trail mix, granola bars, beef jerky and whatever your kids will eat are all great ideas. Snacking will help you avoid impulse purchases and can keep your kids occupied with in line. It's a win-win.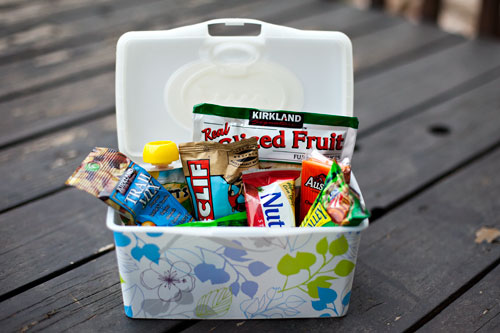 Stay at a hotel that offers a free breakfast, and preferably not just a continental one. Many hotels offer a full breakfast buffet with hot items that they'll rotate out. These tend to be more filling.
Stay at a hotel with an in-room kitchen. This will help if you want to make any meals while you're staying there and as you know, eating out can add up fast.
Use coupons. When you purchase with Get Away Today, we email you coupons for area restaurants and shops before you go. In addition to that, you can sign up for local restaurants email lists and they'll send coupons to you directly too. We love the coupons we get from Earl of Sandwich, which is pretty reasonable without the coupons too.
Split meals. If you're going to eat inside the park, know that portions are large. They're normally large enough to split. Remember, that you've paid valuable money to be inside the parks, so you can make the most of your time by eating there for at least one meal. We also skip the kids meals, which tend to be pricey for the portions and share our meals with our kids. This works for our family because luckily our kids aren't picky eaters, and Disneyland food is delicious. 🙂
Buy your souvenirs before you go. You'll save a ton of money, and you won't end up with a bunch of stuff that you need to figure out how to get into your luggage, because you'll already know it fits. My favorite "pre" souvenirs are character T-shirts and books, because you can enjoy them while traveling and during your vacation.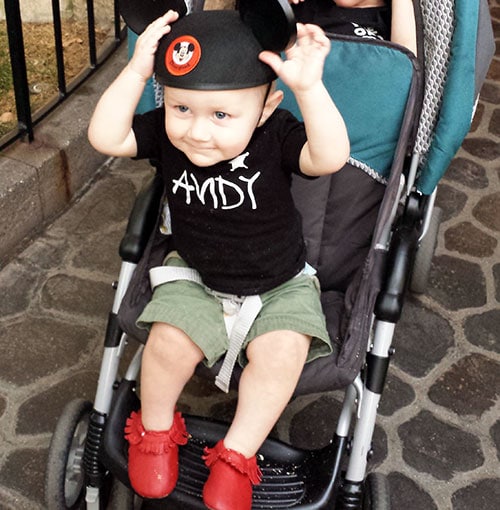 You can make your own souvenir at the Disney Animation Academy in Disney California Adventure Park. You'll learn how to draw a Disney character from an actual animator. A daily class schedule with times and which characters will be drawn can be found right outside the Animation Building. On busier days there are up to 18 different characters offered, so you're sure to find the perfect souvenir.
You can get a free map of the Jungle Cruise when you get off the attraction. Let your kids ask for one and let them keep it. Also, I love keeping the park maps and guides as a fun memento.
If your kids really want to get something while you're there, consider one of the penny machines located throughout Disneyland. They're affordable, easy to pack, and your kids can watch their souvenir being made.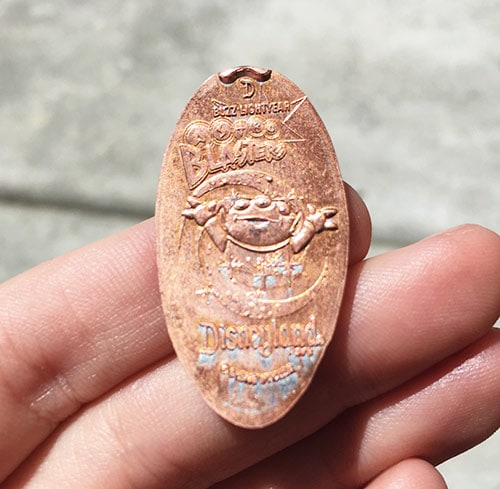 Bring glow sticks. When you're at Disneyland at night, which is when Paint the Night Parade, World of Color and the fireworks take place, you'll see lots of glowing (expensive) things throughout the park. We brought glow bracelets for the kids and brought them out right before the parade and I have rarely seen my toddler so excited.
Give your kids a cash budget. When your kids are a little older and understand how money works a little bit better, give them an envelope with cash that is theirs to use as they see fit during their vacation. The amount doesn't really matter, what matters is that your kids can decide how to use the funds whether for an extra treat or souvenir that they really want. They'll be much more likely to ask for everything when you remind them that they can have whatever they want within their budget.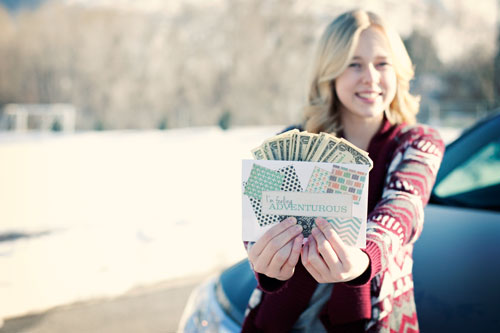 Make your own souvenirs when you get home. Some of my most favorite memories have been captured by our cameras. I love having my vacation photos turned into books when I get home. It's really the most meaningful souvenir for me.
Anyway, I hope these sparked some ideas for you to save on your Disneyland vacation. Of course, the saving starts well before you get to Disneyland, and that's where Get Away Today comes in. With over 26 years of experience, we partner with the very best hotels and attractions. We negotiate the lowest prices and extra exclusives for our guests, because we know how valuable spending time together as a family on vacation is! We'd love to help you save on your Disneyland vacation. Either book at getawaytoday.com or call 855-GET-AWAY and be sure to use promo code: OSSS10 to save an extra $10 off any 2-night or longer vacation package.
Also, I'd love to hear YOUR tricks for saving money at Disneyland! Leave a comment below with your best tip!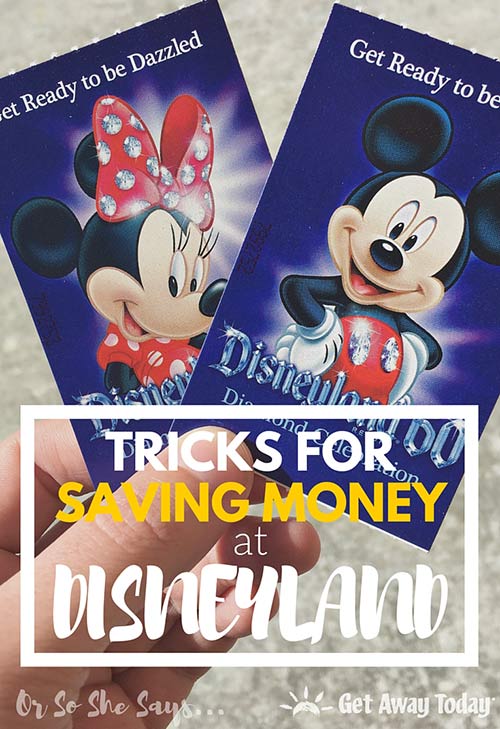 For more Disney posts, check these out:
Disney "Would You Rather" Game printable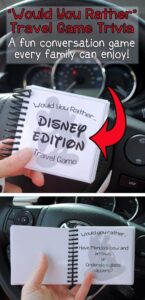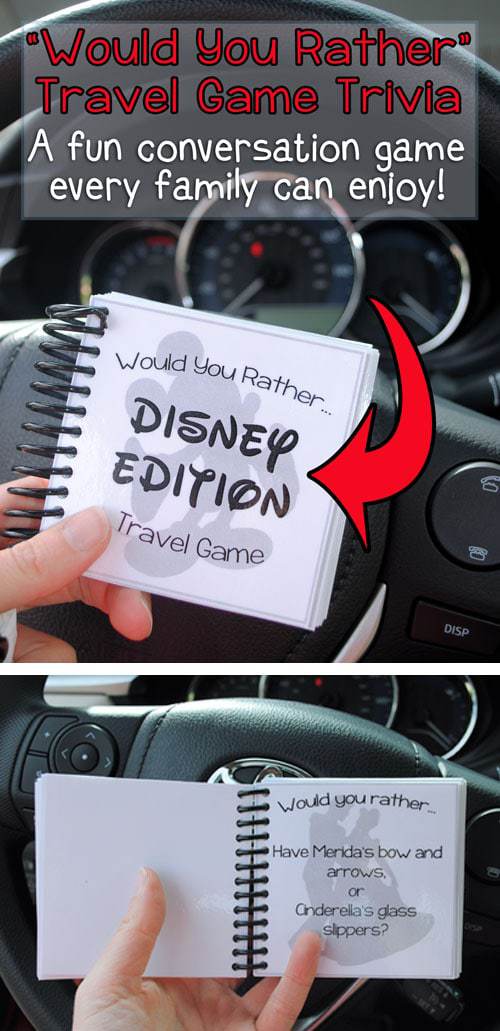 Turn Your Backyard Into Disneyland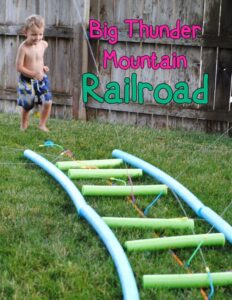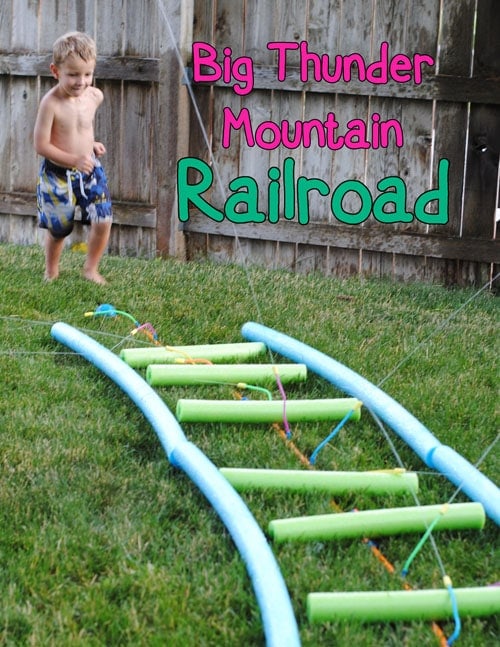 How to Have the Ultimate Princess Experience at Disneyland