Sorry, Pervs. No boobie pictures here.
So, I'll get to the point. I know you're all dying to hear about anything that has to do with rubbing nipples…y'all are SO predictable! I won't waste any time…let me tell you a story…
(I like to put pictures in my post of things that are relevant. I'm too scared to look up boobie pictures on Google, so you'll just have to imagine a nipple picture here.)
We all know I have four kids, ages 9 months to almost 8. I have nursed them all….actually I'm still nursing them ALL. It saves so much money on milk…plus, I like the big boobs. I'd hate to see them go away. The oldest is seven. He loves it. Okay…I'm lying. But, really I have nursed all my babies.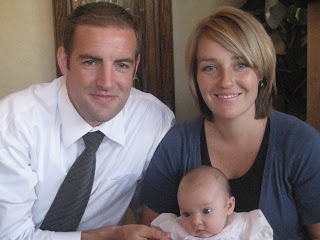 Bonnie – The motivation behind this post!
For reals now…you know when you nurse for the first several times how your nipples crack, bleed, and/or really hurt?? I used to dread nursing for that very reason. Then I got a fabulous tip from my sis-in-law, Bonnie (see above). She said, word for word… "a couple months before you deliver, every time you get out of the shower, take your towel and rub (slightly rough-like) back and forth, all directions, over your nipples." It toughens those charms right up! I don't know HOW she knew about this!?! Maybe somebody told her or maybe she she has always rubbed her nipples and it just happened to help. I'll have to ask her.
So, I tried it…a couple months before I gave birth…and I'm not kidding, it totally worked! Nursing didn't hurt at all, no cracking, bleeding, crying, screaming, swearing, anything! Anyway, that is The Great Nipple Rub. You must do it if you're pregnant…you will thank me later, and in turn, I'll thank Bonnie. You can tell that it worked for her, look how happy she is with that new baby!
I've heard it before, 'If you're nursing right, your nipples should never hurt.' I can't say that I believe that. I know how to nurse a baby, done it many times. But, starting out, the first couple weeks or so… it kinda to really hurts. Maybe some women are just lucky.
Read on to see some "What I wish I had known…" breastfeeding tips from other nursing moms. (source -www.babycenter.com)
"I wish I had taken the breastfeeding class offered while I was pregnant. All of the women in my family and most of my good friends breastfed, so I thought I'd be able to do it with their help. I needed more preparation!"
"Insist on having the lactation consultant visit you every day you're in the hospital. I did for my firstborn because he was having a hard time latching, but not for my second — I thought I knew everything. Big mistake. Each baby nurses differently, and it's nice to have some extra advice and encouragement."
"If you're breastfeeding, you lose your baby weight very quickly. However, when you stop, your metabolism readjusts and you start gaining again — very quickly. Right after the baby is born, try to develop some good eating habits, because the bad ones will come back and bite you!"
"I didn't realize that the first few times I breastfed, it would bring on such painful contraction-like pains."
"I've learned that it really relieves the pain if I massage my breasts often."
"I didn't know how much one breast can leak while you're breastfeeding on the other side. I was always scrambling for a piece of cloth or a tissue!"
"I wish someone had told me how insatiably hungry I would be when I was breastfeeding."
"My breasts leak like crazy, and most breast pads don't absorb enough milk to allow me to leave the house for more than 15 minutes. Finding good breast pads is key."
"I wish someone had told me about the hot flashes I got when my milk came in. That was very unexpected! They were really frequent at first, at least once a day if not more. They have stopped now that my baby is 9 months old."
"Three years after I stopped breastfeeding, my breasts still get a little damp sometimes when I think about my daughter."
"No one tells you that after breastfeeding your breasts will shrink back down and can even become smaller than they were before the baby."
"Know which foods can upset a baby's tummy while you are nursing. I knew about a lot of them — broccoli, cauliflower, caffeine, beans, garlic — but for some reason I hadn't heard about tomatoes. As soon as I stopped eating them, my son's colic disappeared."
"I wish I had known to pump breast milk sooner and get my husband used to feeding our daughter a bottle regularly — it simply didn't occur to me that she might reject it."
"I wish someone had warned me about how much it hurts when your baby latches on for the first few weeks. I had no idea and thought it was never going to go away."
"For once in your life, you'll have a Playboy-worthy chest — grab the camera and take some pictures. If only the rest of my body matched!"
"Don't skimp when choosing a breast pump — a good one is worth its weight in gold. Learn to use it ASAP. Having the freedom to leave the baby with a trusted friend or relative and take time out with your partner can really keep the baby blues away."
"My baby and I never got the hang of breastfeeding. Every feeding session ended with both of us crying. I wish I hadn't put so much pressure on myself to breastfeed, because once I accepted bottle-feeding, he and I could both finallyenjoy feeding time."
"I had no idea how hard it would be to convince others that I wanted to bottle-feed and supplement with breast milk."
"Don't stress about the breastfeeding issue. Whether you do or don't breastfeed is up to you — and sometimes you don't even have a choice. Trust your instincts."
It's always nice to know there are other mom's out there who have either experienced what you have or are going through it with you. There are plenty of places to look for advice!
Before my first child, I bought myself a nursing book. It was so comforting…I was always referencing it to figure out how to make things easier and if what was happening to me was normal. This best selling book is Amazon.com shopper's favorite and is also highly recommended by Parenting Magazine.
The Nursing Mother's Companion, by Kathleen Huggins.
If you ever need additional breastfeeding support, your state should have Lactation Consultants that you can call. In Utah, you can call 801-714-3349 to speak to a registered nurse/lactation consultant.
For even more support, check out these top rated nursing bras by
Bravado!
Because every nursing mother could use a little 'pick me up'!
Be sure to share any breastfeeding tips/suggestions that you have! We can all learn from each other!