Hello. My name is Jill. I didn't marry a Jack as was repeatedly predicted. Thank heavens! I married my Dave and I love him lots. We have three children who make us laugh on a daily, sometimes hourly basis. Thank heavens! I don't know what I'd do with boring children. Is there such a thing? I've never met one yet. I've been just about everywhere I want to go and am now content to be where I am. I love to read, write, bake, cook, knit, sew (when I get up the fortitude), crochet, and research any number of topics. I dream in vivid color and remember them when I wake up. I wish I knew more about gardening but usually go about it by trial and error instead of research. I'm okay with that though.
(In the past, I shared with you my Favorite Old Movies, Favorite Books, and how fun it is to Color on the Dining Table.)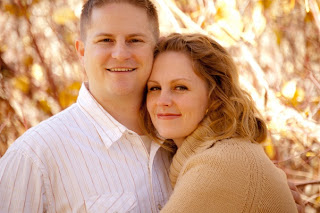 Here's a quick post of sugar-thwarting-ideas before all that Halloween candy begins pouring in…unless you're like my family and you've had candy pouring in since last Saturday.
Last October we took the kids to the dentist. One had four cavities, one had six. With sedation and such the total bill came to about $1000.
Whaaaaaat??
My husband, Dave, and I were quickly motivated to take better care of our kids oral health. I stopped buying treats because if they're not in the house, there's no giving in when the whining never ends. Okay, so I still make them, but it takes a lot to get me to make treats. A clean kitchen being one of them.
We'll not go into what that takes right now.
I posted on Facebook about my dilemma and was offered some great advice. There are dentists who will buy back
Halloween
candy for $1/pound. Check the
Halloween Candy Buy Back
site to find a dentist near you. A great idea for me. For the kids? Money is not yet more powerful than sugar. Not by a long shot. I'm hanging on to this site for next year when RJ will more likely be more swayed by moola than munchies. Perhaps.
In the mean time, one of my friends from high school suggested utilizing The Switch Witch for a new
Halloween tradition
(some people call her the Sugar Plum Fairy, your choice).
"Jill, we do the "Switch Witch" for Halloween –they each get to pick 5-10 of their favorites (depending on the size) and then they dump all the rest into a big bag (we use a witch pillow case I made a few years ago) and they put it out on the porch after… all the trick-or-treaters are gone/done and in the morning they get a book,game or movie in return for their candy donation, our kids have really enjoyed this, even my ones who value candy more than the others can't help themselves but to trade it for the switch witch surprises."I suggested this idea to the kids and they jumped on it. They each quickly picked their five favorites (three for Knightley) from their candy bag and gave the rest back to me without any sort of a fit. They picked some interesting candy but I let them have what they chose and asked if I could have one piece from their I-don't-want-this stash. I call it "mom-tax".
Instead of putting the candy in a pillowcase on the porch, we left it in the gallon bags and forgot about it until 9 o'clock that night. I made a quick run to Wal-mart and picked up some small toys for the kids. RJ (five-years-old) had asked for a new Wii game, Ari (three-years-old) had asked for a movie, Knightley (one-year-old) had thrown a fit about bedtime. Nobody got their wish.
That's the great thing about the Switch Witch.
She doesn't operate like Santa. It's a surprise. You might get what you're hoping for, you might not, but it will be something fun.
In the morning before Dave left for work, he put the bowl we'd used to pass out candy to the trunk-or-treaters on the porch. Inside the bowl were the gallon bags that had previously held the kids candy (all the candy was donated to Dave's work). Inside the gallon bags were their Switch Witch gifts.
Knightley was thrilled to get a set of wooden stacking rings
Immediate response: Knightley wanted Ari's dolls. Ari wanted RJ's Luke Skywalker. RJ was trying to take Knightley's rings as Knightley, in righteous indignation, hurled two at Ari for withholding the dolls.
It was a beautiful post-sugar-high morning.
~ Jill