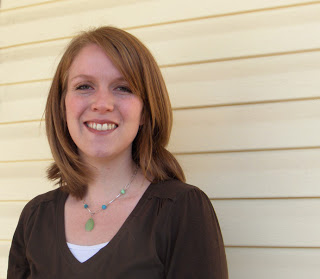 Hi there! My name is Maria. I have a little blog,
Yay! I Made It
and work as a graphic designer for an amazing scrapbook company. Over the past 4+ years I have worked there, I have been lucky enough to work with these wonderful people through both of my pregnancies.
One day, while I was expecting my second son, I came to work and was surprised with a little baby shower. It was such a treat! There were great homemade gifts and plenty of yummy food. One of the biggest hits of the party was this delicious popcorn, made by RuthAnn. She was kind enough to to share her recipe with me and now I am going to show you how to make it.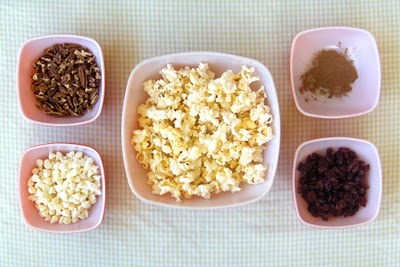 First, gather your ingredients. You will need:
4 oz. bag of chopped pecans
12 oz. bag of white chocolate chips
1 1/2 bags of microwave popcorn
a little cinnamon (sorry I didn't measure)
6 oz. bag of dried cranberries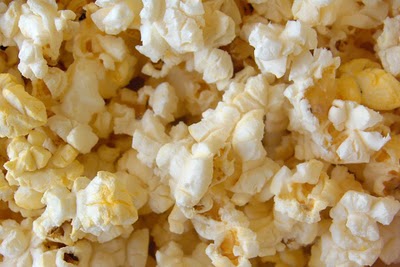 Pop your popcorn. Mine was very lightly buttered. That's okay.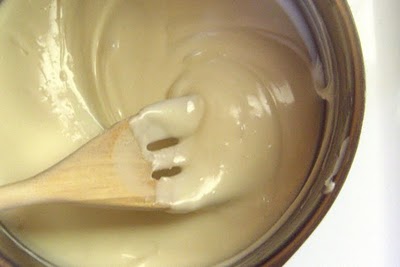 Melt your white chocolate on the stove over a very low heat. Stir often. Chocolate burns easily.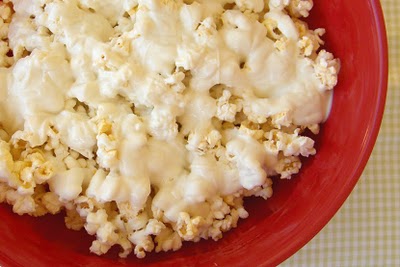 Drizzle the chocolate over your popcorn.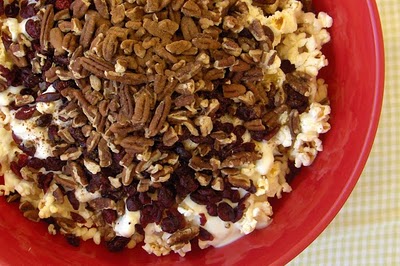 Add the remaining ingredients.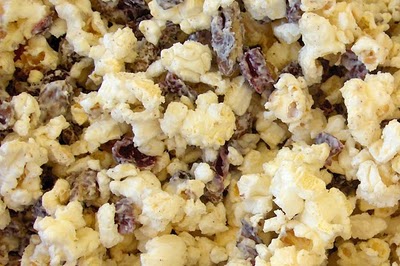 Mix together.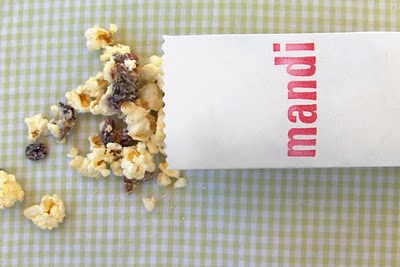 I stamped my co-worker's names on envelopes. Then made my envelopes into little popcorn bags, using this tutorial from How About Orange. So fun and easy. Yay, I Made It!