There is no good reason that Valentines Day shouldn't be as fun of a holiday as the rest! My family has a fun Valentine's tradition that we do every year on this day of love. Let me share….
For dinner we have…
breakfast
! Pancakes, Eggs, and Bacon…
oh, baby
. And, what better pancakes to have than
heart-shaped pancakes
! This set of 6 forms are only $12.98 from
Lillian Vernon
!
After dinner, we have a scavenger hunt. It starts with a Valentine's Card that my husband and I write mushy-gushy love stuff on for our kids. They each get one… (the darling card below is found at
IncyWincy's Etsy
shop)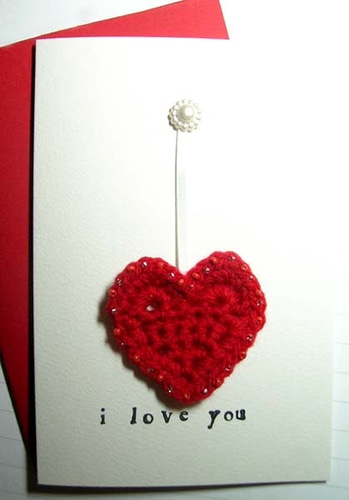 After they read it, they get their first clue. I type up clues and paste them on little heart cut-outs. Each clue leads to the next one. (You can tailor them to suit the ages of your children.) My clues are pretty easy…so far. But, it's fun to see the kids running all throughout the house. Some of the clues have Valentine's candy hiding with them, some don't, and the very last clue comes with a prize. The clues might go something like this:
1. Look under mom and dad's bed. (candy included)
2. Look where mom keeps the cereal.
3. Look where the dirty clothes go. (candy included)
4. Look under a shampoo bottle.
5. Look behind dad's favorite chair. (candy included)
6. Look where mom spends too much time (on the computer!)
7. Look inside your sister's favorite book.
8. Look where the food gets cold. (candy included)
9. Look inside our biggest snow boots.
10. Happy Valentine's Day! (prize & candy)
Here's a Valentine's Scavenger Hunt a couple years ago…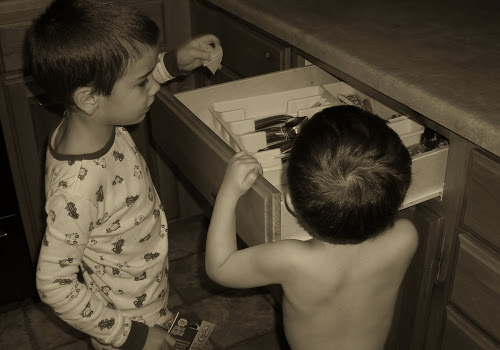 So, for the prize I have usually given the kids a fun toy. However,
I'm changing the tradition this year
! The kids have plenty of toys…especially since Christmas wasn't too long ago, so now I'm doing books. I picked out a couple books each for the kids and that's what they will find at the end of the hunt. I'm excited about it. I found some great books that go right along with the interests of my little ones.
Here's a couple…
And to top off the evening, we'll cuddle up, read their new books, and feel the love!
Do you have any Valentine's traditions??