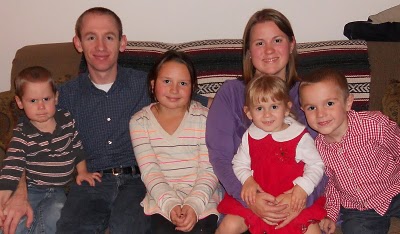 Hi! I am Ashley from
Adventures in Creativity
. I am SO excited to be featured on Or So She Says. I am a SAHM to four spunky kids. I love to be crafty in my not so much spare time which, lets face it, is either at nap time or close to midnight! I really like making homemade gifts for family and friends, I think it makes the gift more personal. I hope you enjoy and come by and visit me at my blog!A good friend of mine is having a baby soon and I am throwing her a baby shower next weekend. I wanted to make her gift and after several hours of searching for the perfect project to make, I came across this on You Tube.
They are relatively easy to make and require no sewing.
First, gather all your supplies.
You will need:
*a travel wipes box (mine is Huggies)
*material of your choice (I purchased one of the precut "quilter's squares" at Beverly's
*batting
*hot glue gun
*scissors
*about 3 yards or so of some type of ribbon no thicker than 5/8 inch, but no smaller than 3/8 inch
*embellishments (I used lace and a button)
2) Make a template of your wipes case on cardboard.
3) Trace around the pattern onto your batting and cut out two.
4) Hot glue the batting to the top and bottom of the wipes case.
5) Use the pattern to cut out your fabric in a square about an inch bigger on each side than the pattern.
6) Starting on one side, glue the fabric on the top. Only put glue on the sides of the case, but be careful not to glue the case shut. As you make your way around the case, gluing the material down, make sure that you are pulling the fabric tight.
7) Repeat step 6 for the back side.
8) If you are adding embellishments to the top, do so now. First I treated the ends of the lace to prevent fraying and slowly glue down it down.
9) Glue the ribbon onto the edges of the front and back. Start at the back of the case and work your way around. When you get to the end overlap the ribbon about 1/2 inch. Again, go slow and only glue a small section at a time. Make sure to treat the ends of your ribbon.
Finished product:
A one of a kind wipes case! So CUTE!!
~ Ashley