Bookroo is a subscription service aimed at children in the "Early Readers" stage. Learn all about it in today's post, and look for the exclusive link for saving 20% on your subscription!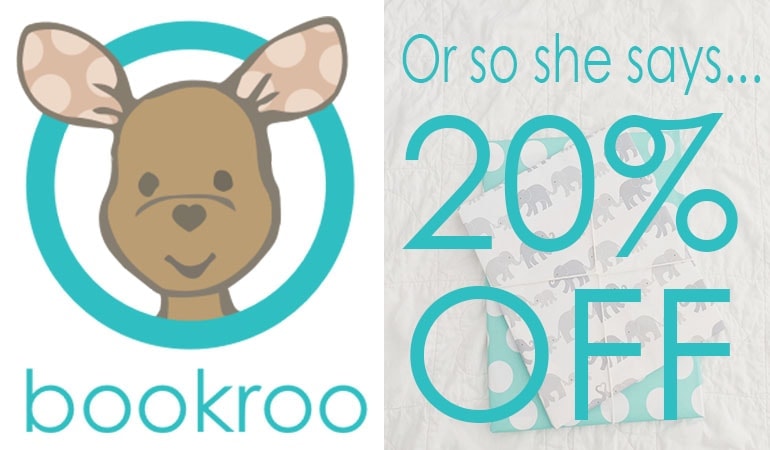 This is a sponsored post with Bookroo. All opinions are my own.
I'm sure most people have heard of subscription services by now. You can get grocery staples delivered via subscription, or clothes, makeup, and so much more. Today I want to tell you about Bookroo, which is probably the most exciting subscription I've ever heard of (I majored in English, can you tell?!). Bookroo offers… you guessed it! BOOKS!
I'm seriously so on board with Bookroo. I've tried to instill a love of reading in my children, and have spent time looking at books with them since they were each just a few months old. Research published by the American Academy of Pediatrics shows how critical it is to read to children in their first five years of life. It helps expand their vocabulary and develop language skills. Plus the time spent cuddling up and reading with care-givers is important for a child's well-being.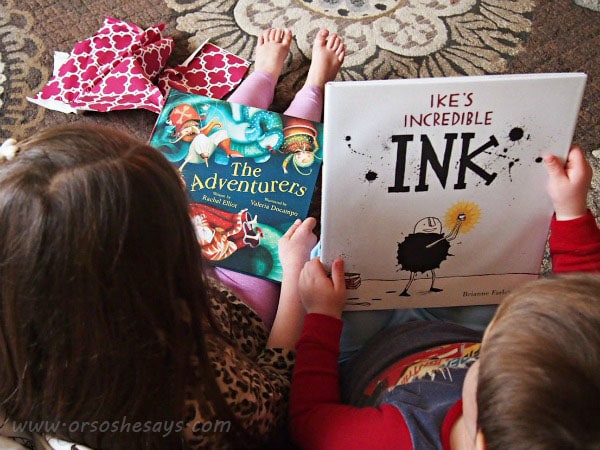 When I only had my daughter (she was almost four when her brother was born), it was easy to go to the library regularly and check out new books. It was awesome to have new titles rotating through our pile of reading material. But when I had my second, it was difficult to leave the house due to his colic, and one of the first times I ventured to the library with both kids, I was asked to quiet my son's rattle or leave the building… so I didn't go back for a YEAR. It was so awful! I missed getting new books to read for my kids.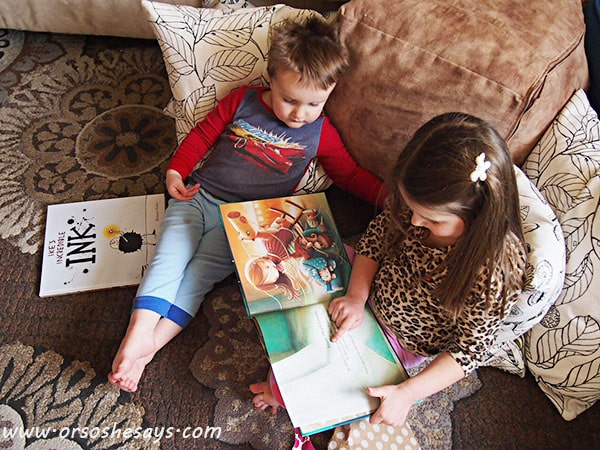 Back then, Bookroo would have been a lifesaver! I could've received new books each month when I wasn't comfortable facing that mean librarian. And the books in the subscription are worth a lot more than what is paid for the monthly box. Plus, the more months you have in the subscription, the greater the savings.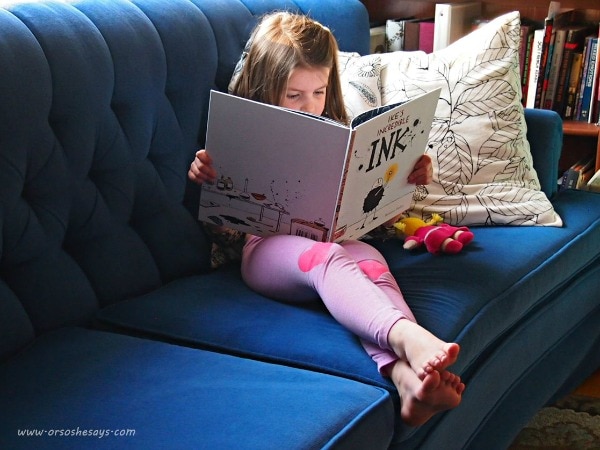 Bookroo sent me two beautiful picture books for my kids to enjoy, and as soon as my daughter opened the box, both kids were psyched about the wrapping. I guess they haven't gotten over the thrill of opening gifts, even though the holidays just happened. My daughter started reading as soon as the paper was off, and my son just sat back and relaxed. I've never seen these titles before, and that's one of the perks! They really try to find hidden gems; books that aren't already super popular in stores or online. And all the books are reviewed and rated by a panel of 12 families, with 22 total kids!
It's a company created by family, reviewed by family, and loved by families. As if that wasn't good enough, Bookroo also donates books to the Reach Out and Read organization. If you want to sign up for a monthly Bookroo subscription, use this link HERE to be taken directly to a super-secret discount for your first 3- or 6-month subscription (hint: it's 20% off!).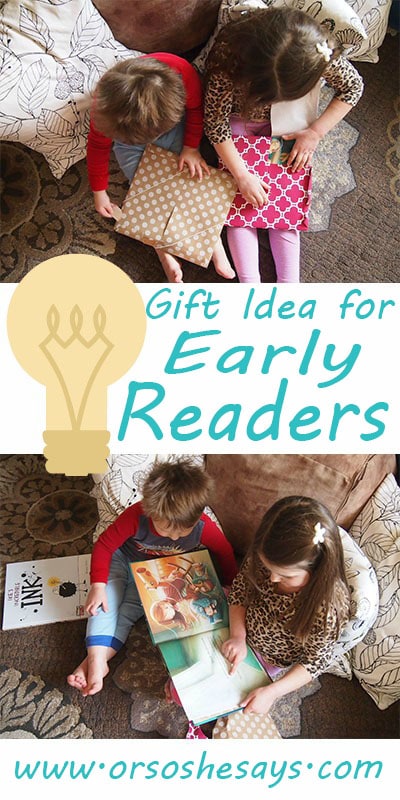 HAPPY READING!
Save