Help your early learners practice their math skills with this free printable cupid counting page.
Hey there it's Liz! I'm excited to be kicking off 2017 with a new printable for you!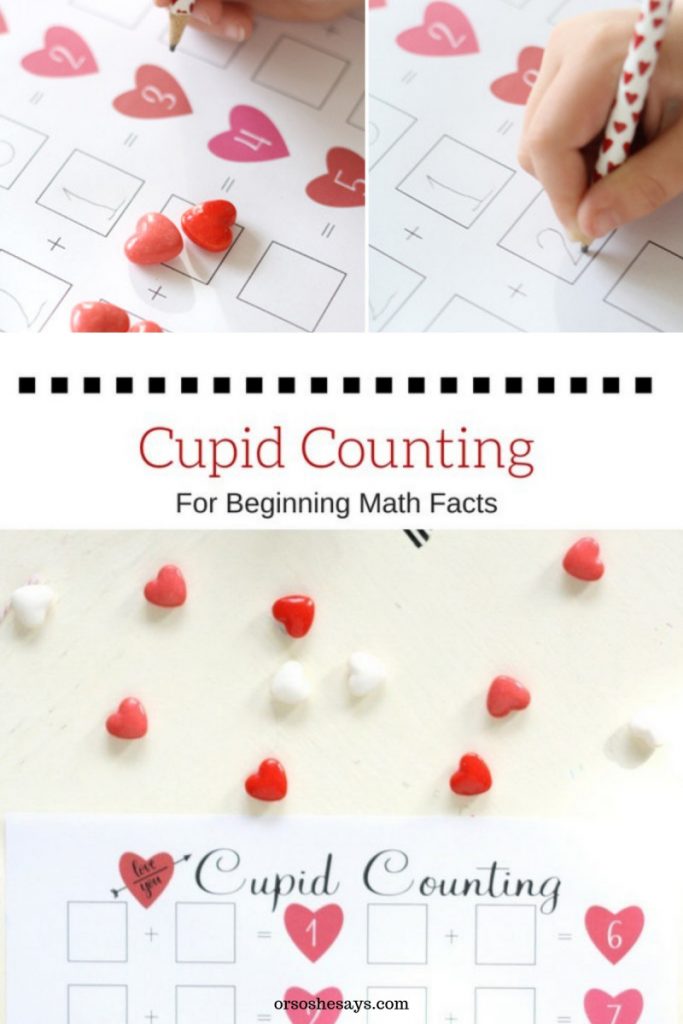 I will use any excuse I can to make learning fun for my kids. I have one child who loves school, reading, homework, etc. and one child who does the minimum while mostly complaining. So if I can find a way to make it more enjoyable so they don't know they are actually learning, I am all for that!
My kindergartner is just starting to learn math facts. So far she is doing really well and has caught on quickly. I thought it would be fun to create a math fact sheet centering around Valentine's Day. So cupid counting was created. I wanted to create something that could be used over and over again and help understanding the various combinations in adding up to different numbers.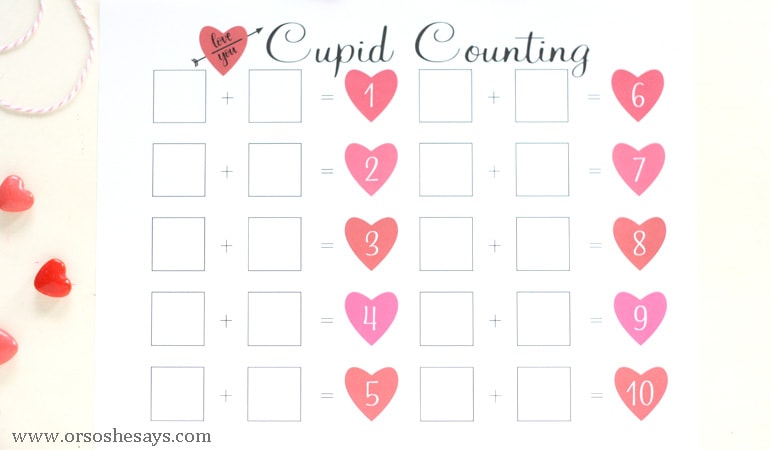 We used heart shaped candies to make our groupings when doing our math facts, which were a big hit! They were a little big, but the kids didn't seem to mind. 🙂 But this would be great to laminate and use a dry erase marker to draw dots in each square as you add up the numbers. Then it can be erased and start again with a new combination.
These could also be used as a fun activity in a kindergarten or 1st grade classroom in celebration of Valentine's Day.
You can download the Cupid Counting worksheet using the link below, and print as many as you need. These are for personal use only.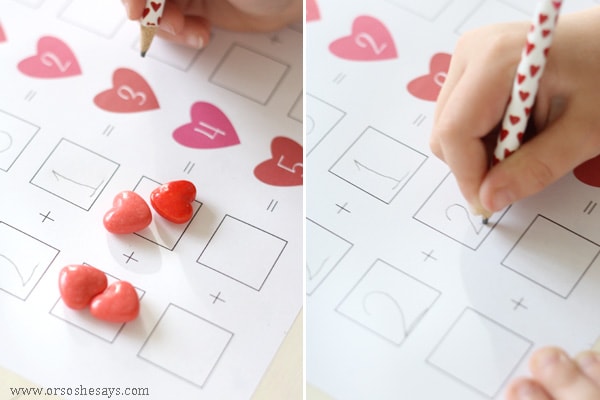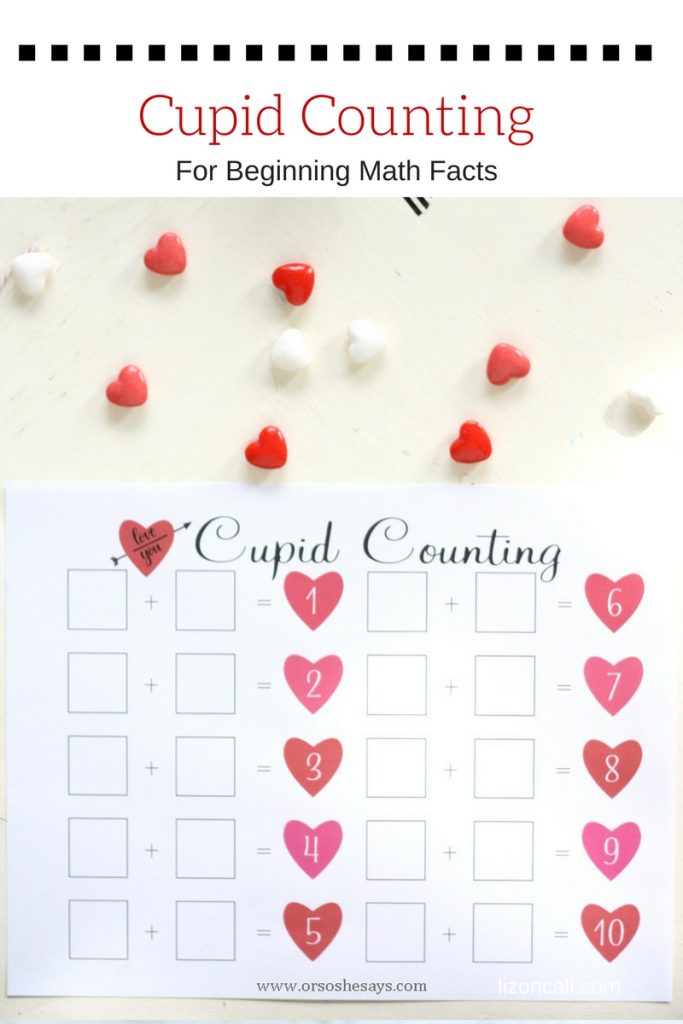 So tell me, have you found any fun ways to get your kids to love learning? Reading or Math? I'd love to hear some ideas.
Here are some other ideas you might like:
Printable apple math worksheets which are great for reading and math facts!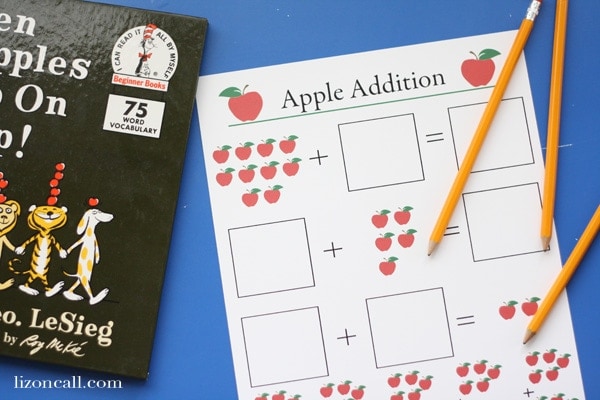 Happy Counting!
Liz
For more great Valentine posts, check these out:
Love Like Jesus – Valentine Inspired Family Night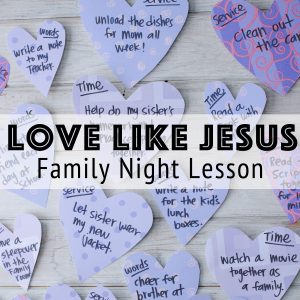 Nontraditional Valentine Ideas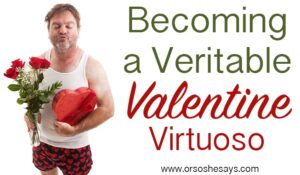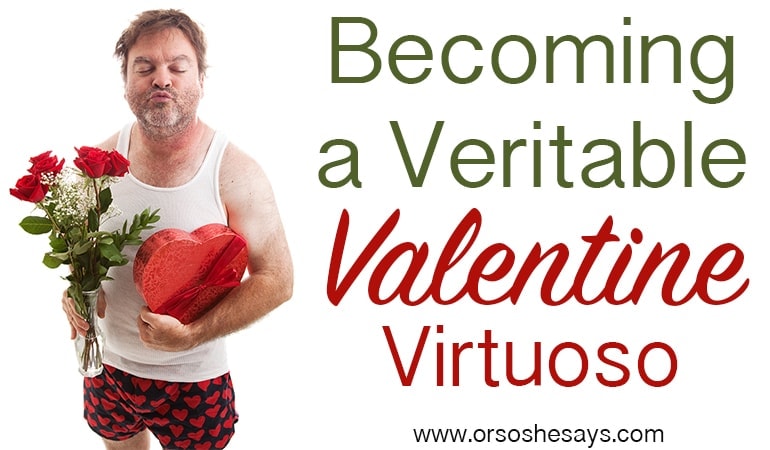 30 Valentine's Day School Party Ideas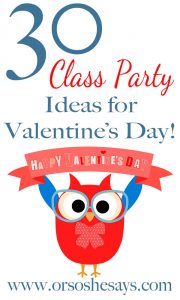 Get your cupid counting supplies here:
Raymond Geddes Scent-Sibles 6-Color Pens, Scented Ink, Set of 12 (69569)
Scentco Colored Smencils 10-pack of Scented Coloring Pencils
Geddes Valentine Love Pencil with Giant Eraser Topper Assortment – Set of 36
Hershey's Valentine's Extra Creamy Milk Chocolate Hearts, 30 Ounce
Madelaine Kiss Chocolate Lips – Valentine's Day Chocolate Candy – Premium Milk Chocolate Lips Individually Wrapped In Lipstick Colored Italian Foils (1/2 LB)
The Original Classic Flavor Necco Conversation Hearts 1 Lb Bag