Happy 6th baby, Mariel! You are amazing and such a good mom. I'm wishing you a newborn who sleeps through the night instantly, lots of chocolate and older children who do nothing else but help. However, if none of those come through for you, assign and/or command a friend or family member to make these rice krispie treats for you immediately and I promise, you will instantly feel rejuvenated.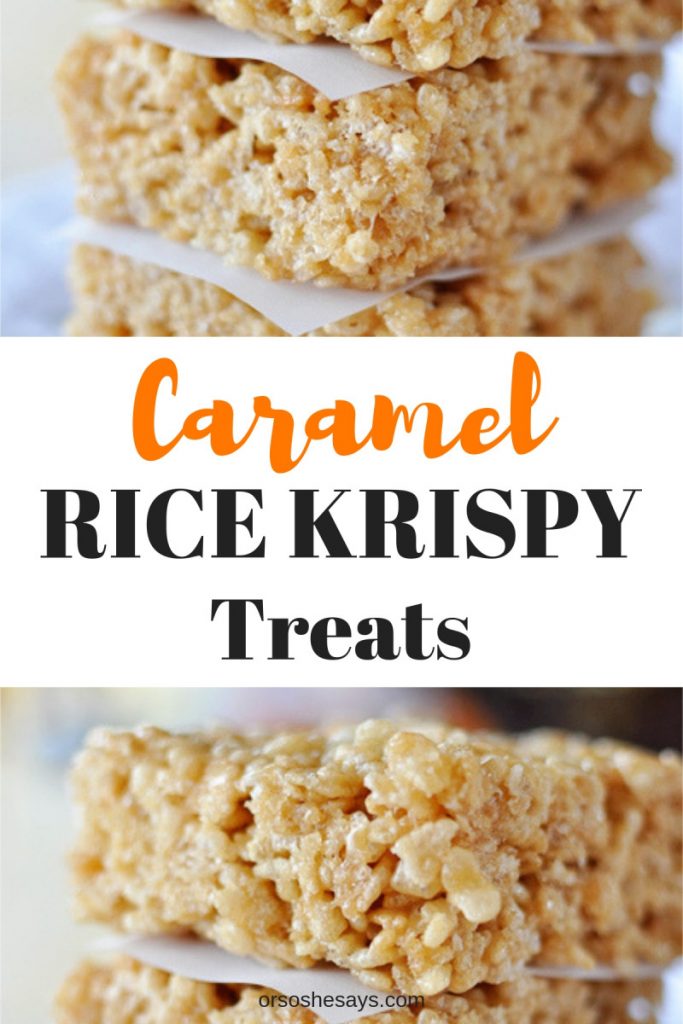 These tasty little goodies are deceiving. They look like regular ol' rice krispie treats. They smell like regular ol' rice krispie treats. But they are actually regular ol' rice krispie treat's fancy, trendy cousin. The one everyone wants to be like because she.is.so.stinking.cool. Instead of boring marshmallows, these treats get a step up from a simple, chewy caramel mixture. One bite, and you'll know that the rice krispie treats of your youth are, like, so last summer. Deceivingly delicious, the delightful taste of caramel is very hard to resist. You get a caramely flavor with the wonderful crunch of loveable rice krispies.
I wish I was your next door neighbor and could make them for you! Instead, I'll eat some in your honor while praying someone makes them for you!
Caramel Rice Krispie Treats
*Makes a bazillion treats (feel free to halve the recipe and press into a 9X13-inch pan)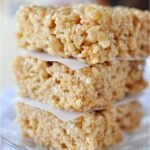 Caramel Rice Krispie Treats
Ingredients
1

cup

2 sticks salted butter

1 3/4

cups

white corn syrup

2

cups

packed light brown sugar

1

can

14 ounces sweetened condensed milk

18

cups

of rice krispies

can do more or less if you want them to be more or less caramelly and chewy
Instructions
Line a large rimmed cookie sheet (12X18-inches) with parchment paper, buttering below and on top of the parchment to help it stick to the pan.

In a large pot over medium heat, combine the brown sugar, butter, and corn syrup.

Bring to a boil and cook, stirring constantly, for three minutes.

Remove from the heat and stir in the sweetened condensed milk.

Return to medium heat and bring to a boil for an additional three minutes, stirring constantly.

Stir in the rice krispies (or put the rice krispies in a large bowl and pour the hot mixture over the cereal). Mix to combine.

Spread the krispie mixture into the prepared pan, pressing lightly.

Cool completely before cutting into squares.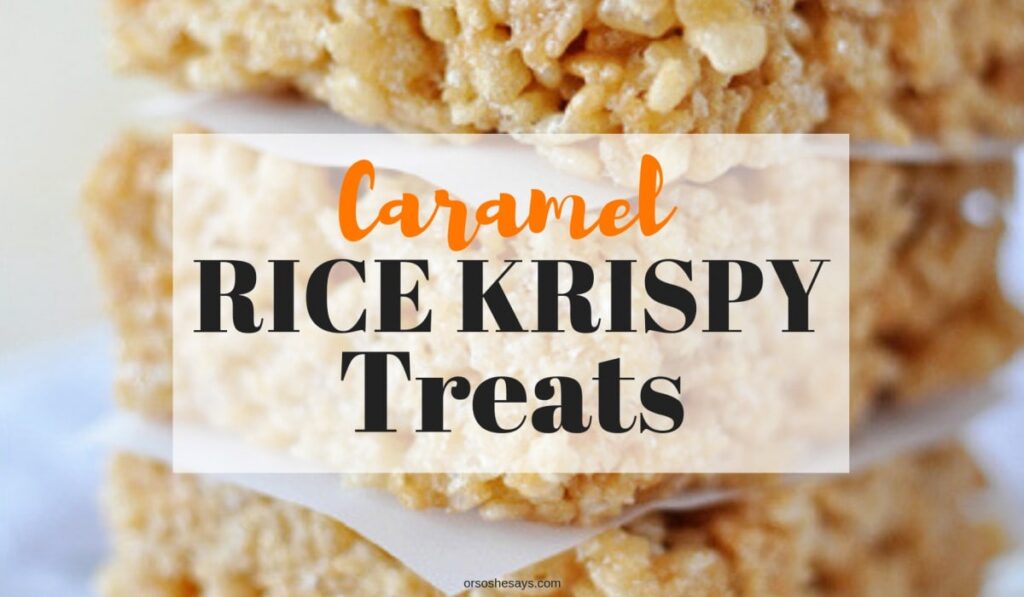 Recipe Source: from melskitchencafe.com, sent to Mel by a reader Beth T.
~ Mel