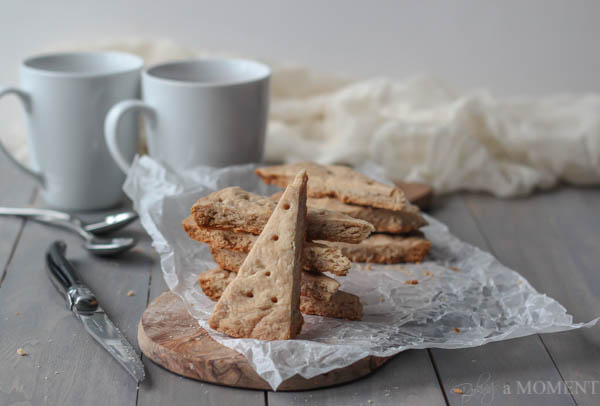 Tender, Buttery Scotch Shortbread is Spiked with Warm Winter Spices. It's like a Chai Latte in Cookie Form!
Hi again, Or So She Says friends! It's Allie from Baking a Moment and it's good to be back 😉
How was your January? Mine was full of snow and dirty tissues, lol! Seriously, we've had so. much. snow this month! It's been a record year here in the Philadelphia area. And now I am so pleased to finally be over the flu. Ugh! My older son brought it home from a birthday party a few weeks ago, and despite all my frantic attempts to clean every possible surface with disinfecting wipes, it only took a day and half before my other son and I were both knocked out with it. And it was a doozy! But things are finally returning to normal around here, or as close to it as we can get, when school is cancelled or delayed every few days!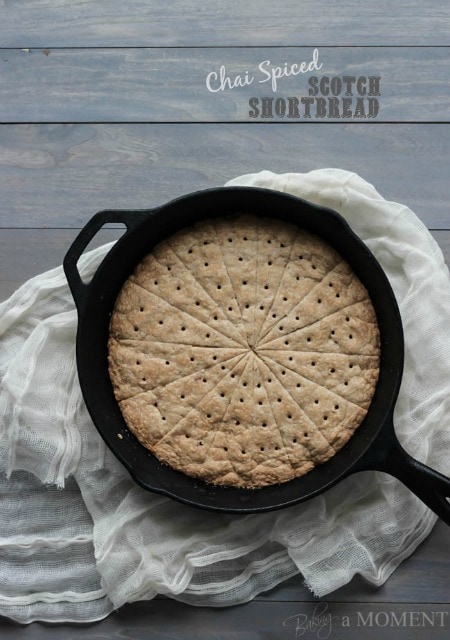 Speaking of being snowed in, today's recipe is just perfect for those kind of days. My boys love "helping" Dad shovel the snow from our driveway, and when they come back in all rosy-cheeked and bright-eyed, I love to be able to offer them a cup of hot cocoa to warm their tummies. This shortbread is such a lovely accompaniment!
These cookies are so buttery and melt-in-your-mouth tender…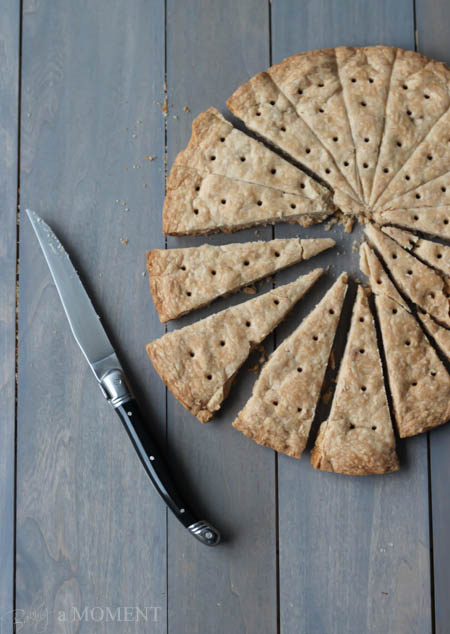 And the warm spices add such a cozy feel. Do you like chai lattes? I just love all the cinnamon, allspice, star anise, and cardamom. A little exotic, yet familiar at the same time. 🙂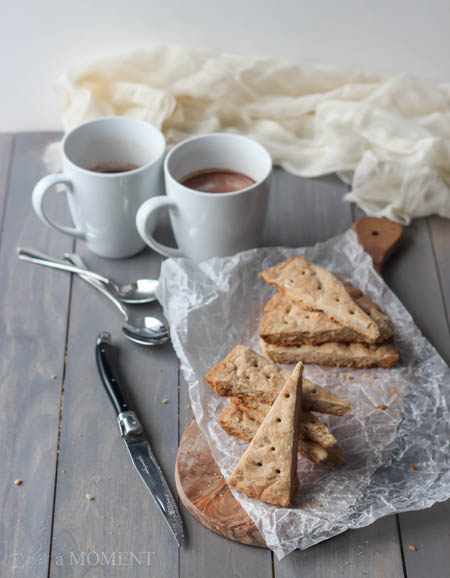 This recipe comes together in a snap and keeps for weeks in an airtight container. It's simple goodness, with a little fun wintry twist.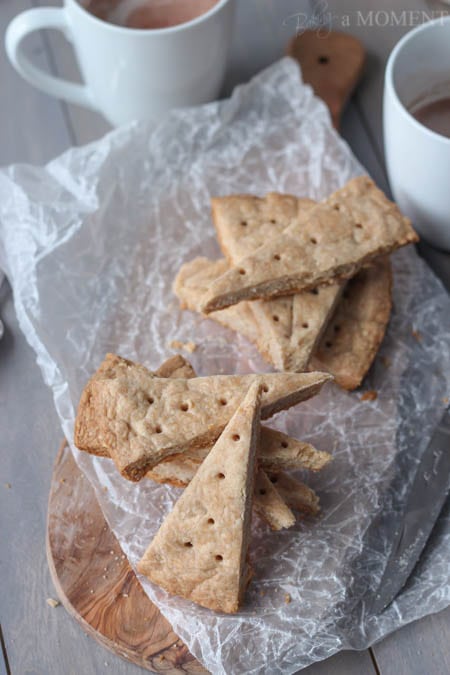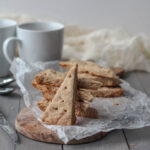 Chai Spiced Scotch Shortbread
Tender, Buttery Scotch Shortbread is Spiked with Warm Winter Spices. It's like a Chai Latte in Cookie Form!
Ingredients
11

tablespoons

unsalted butter

softened

1/2

cup

powdered sugar

seeds from 4 cardamom pods

1

star anise

1/2

teaspoon

ground cinnamon

1/4

teaspoon

ground allspice

pinch

of white pepper

1 1/2

cups

all purpose flour

a pinch of kosher salt
Instructions
Preheat the oven to 325 degrees F.

Cream the butter and sugar together until pale and fluffy.

Remove the cardamom seeds from their papery husks and place in a mortar and pestle or spice grinder, along with the star anise. Grind to a fine powder and discard any woody bits.

Add the mixture to the butter and sugar, along with the cinnamon, allspice, and white pepper. Stir to combine.

Fold in the flour and salt until well incorporated. The mixture will be grainy, similar to graham cracker crumbs.

Press into the bottom of a pie plate or small cast iron skillet. Score into 16 wedges and poke with a bamboo skewer.

Bake for 45 minutes or until firm in the center. Do not brown. Cool in the pan.
Recipe Notes
Recipe adapted from The New York Times Cookbook by Craig Claiborne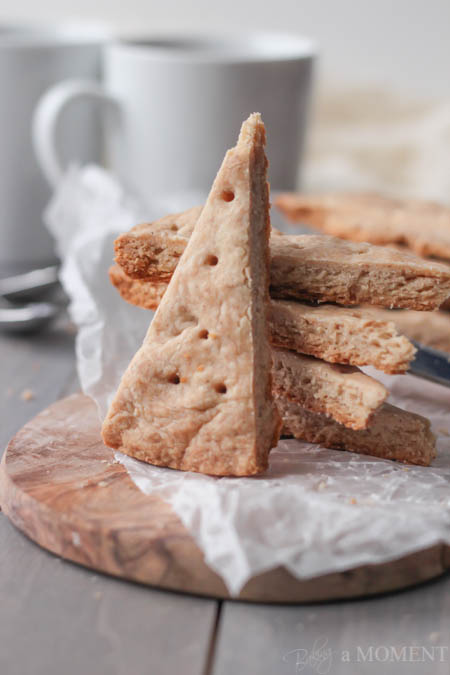 I hope you enjoy this Chai Spiced Scotch Shortbread! It's so nice on a cold, blustery day, with a steamy cup of hot chocolate.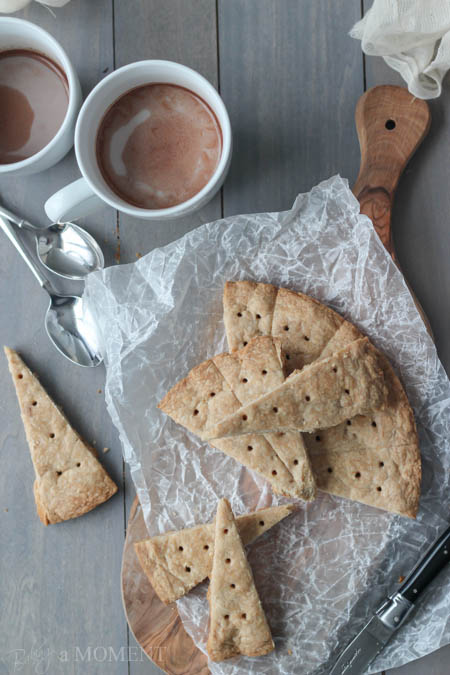 Stay warm and well!