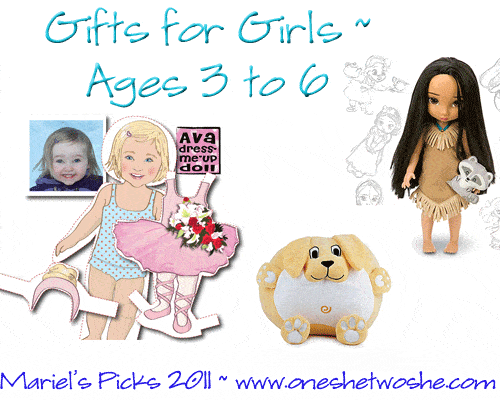 Christmas Gifts for Girls (Ages 3 to 6) ~
I used to love paper dolls, just as much as Barbies, when I was little.  With all the fancy-schmancy toys now days, I've wondered if paper dolls would even slightly impress my girls.  I hope so!  I ran into these awesome Personalized Paper Dolls by Sandy Ford Design, on Etsy.  You send in a picture of your little girl, and they will send you a personalized paper doll file, with 10 outifts.  Meaning, you can just print them off of your computer!  If the doll or clothing gets hashed, print another sheet off.  Additional outfits, on top of the included 10, are available for purchase.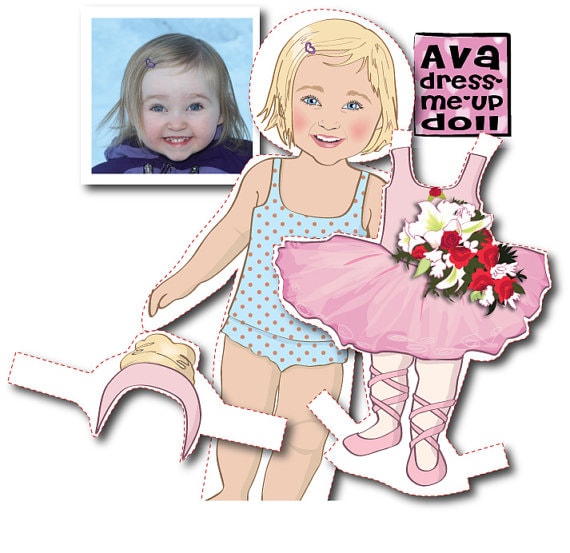 I don't know any little girl that doesn't want a pillow pet.  But, I think these Cuddly Buddies are fun (and way cuter!)  It says they are made of super-soft, high-pile shearling plush, they fold into a stuffed pillow ball and unfold into a cuddly blanket.  There is a hood for the head and hand pockets to keep the little tootins warm. $20 (If you go to the companies actual web site, they're $40!  What the?  Get them from Dillards for $20.)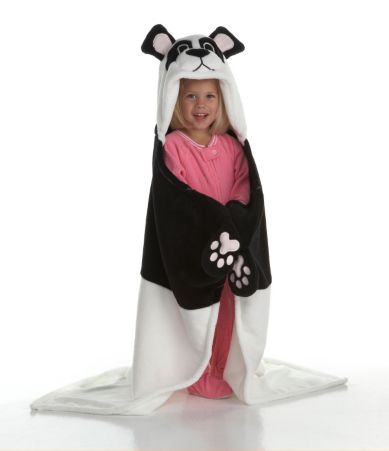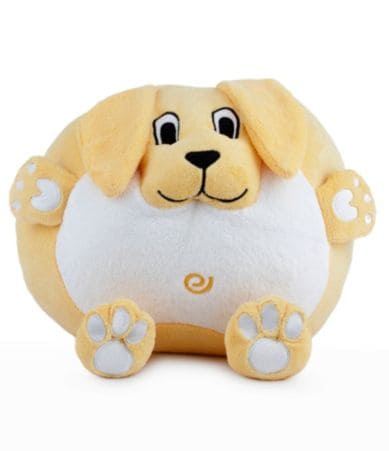 My girls already have a playhouse, but it never seems good enough. I think they're hoping for a whole neighborhood.  I tell them their playhouse isn't in a city, it's in the country, where the deer and the antelope play.  It's not cool to have neighbors.  Unless, that is…their neighbor only paid $31 dollars for their house.  These cardboard buildings are awe.some.  AND, they can be colored!  My Audrey would go nuts to color this, she is my little artist.  I love the coloring cottage, and the coloring castle.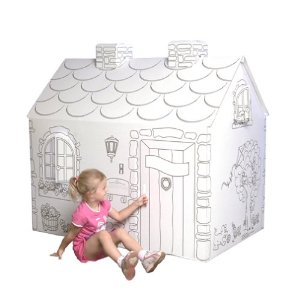 Speaking of my little artist, I am getting after her to clean up her coloring-crap all day long.  There is a coloring book and markers on the floor in nearly every room of the house, at all times.  She colors, then gets distracted and takes off.  I guess that's the price to pay for her creative mind, so I'll take it.  But, it sure would be nice if she had something cute that encouraged her to keep all of her supplies in.  Her brothers decided that was what they wanted to give her for Christmas, so they put their money together and bought her a personalized tote from Fairy Tails for Girls, and filled it with coloring books and a school box container, filled with crayons and markers.  The personalized tote was only $20 bucks, but today is the last day for Christmas orders.  So, hurry if you want one!  If you don't get it in time, just do a search on Etsy for 'personalized totes.'
I remember loving my potholder loom as a child.  I know my 5 year old would love it too!  She would have a ball making potholders for her grandmothers.  And, secretly…I want to get my hands on it again, for old times sake.  In researching, I found that this particular loom, Harrisville Designs Metal Potholder Loom, is the best because it has metal teeth, that won't break and also, holds the loops better (better than the plastic ones by Alex toys, and such.)  The loops from Harrisville Designs are also superior because they are 100% cotton, not nylon.  Meaning, they won't melt if they are really used as a potholder. $11 loom, $15 for extra loops.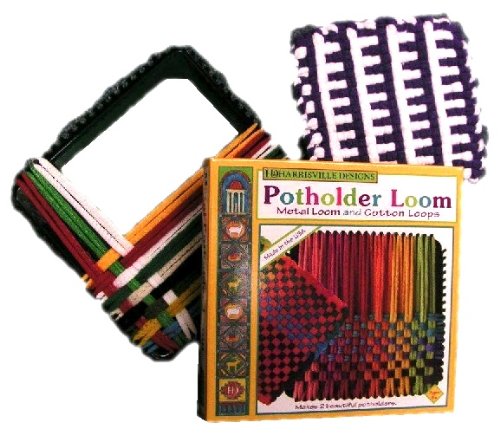 I just signed my girls up for the Monthly Craft Club from Craft Caravan.  I checked out several different craft clubs online, and this one seemed to have the cutest packages.  For just $10 bucks per kid, per month, they will send you a cute package of craft supplies to complete different projects.  The girls will think it is so fun to get their packages in the mail every month, and complete the crafts together.
My 3 year old, Isabelle, is smitten with all the Disney Princesses.  They recently came out with the Disney Animators' Collection, and they are literally thee CUTEST Disney dolls ever!  Their faces and expressions are adorable.  And, for some reason…I can't figure out why, they are only $20 bucks (for a 16″ collector Disney doll!) That's way cheaper than I would expect.  Especially, seeing those $100 dollar not-that-special dolls everywhere.
Speaking of dolls, little girls love dollhouses!  In another post, I recommended the KidKraft Dollhouse, which I love because it is tall enough for Barbies.  The girls have loved it….so much, that they colored all over it and broke all the furniture.  If I can find the time, I'm going to remodel it, before Christmas to house the new furniture that Isabelle will be getting, as a gift (she's over the coloring-on-things stage.)  Anyway, there are a couple dollhouses that were recommended to me by some of my Facebook gals.  Ashley loves the Fisher-Price Loving Family Dollhouse.  There are so many additions that can be bought for it, opening up lots more gift ideas.  Emily suggested, the Calico Critters Dollhouse.  I've never heard of Calico Critters, but they are pretty darn cute (and also have many accessories available.)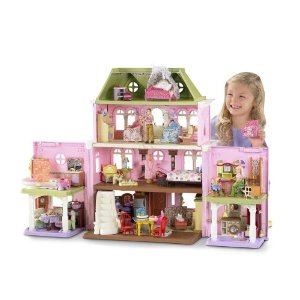 Need more gift ideas for little girls?  Check out some of these previous posts:
For more gift ideas for little girls and everyone else on your list, check out the Gift Ideas tab and be sure to pin Gift Idea Central, to keep the whole collection in one place.
Happy Friday 🙂

Recipes, please!! (& great family ideas too.)
Subscribe to get our latest content by email.