On Saturdays, I'm spotlighting the wonderful contributors I have here at 'Or so she says…'. I really, really love my gals. They're all super talented and great to work with, so it's easy to brag about them.
Previous Brags: Cathy of Lemon Tree Dwelling, Brooke from Blissful Roots, Lauren from The Thinking Closet, Jeanie of Create and Babble, Melissa of Ellison Reed, Ruthie of What's Cooking with Ruthie, Kim of Get Away Today, and Jana of Double the Deliciousness, and Jessica of Cutesty Crafts.
Today I want you to meet Allison from Tips for Family Trips: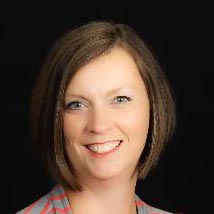 In a mommy blog world filled with crafts and recipes, Allison is a fun contributor that shakes things up a little. She blogs all about family vacations and travel tips. If you haven't seen her blog, you've got to check it out. Allison is a traveling nut and always seems to make family vacations cost-effective, interesting, and fun …all with the kids there too! From road trips, cruises, national park adventures, she's got you covered. I especially love how lots of her vacations are educational! If you have a family vacations board on Pinterest, you could literally be pinning from her site all day long. Her blog is called Tips for Family Trips and you can also find her on Pinterest and Facebook.
Here are a few of my favorite posts from Allison's blog:
Experience Living History at the Jamestown Settlement
10 Tips for Finding Vacation Rental Homes
Every month you can find a brand new family vacation idea or travel tip from Allison, right here on 'Or so she says…'. You may remember some of her previous posts: Utah's National Parks, 10 Family Activities in Utah, 5 Fun Things to Do in Carlsbad, California.
Now it's time to share your great ideas!
I'm actually out of town today, so I won't be able to share features from last week. But, I still love you and will do it next week, for sure! Link your heart out. 😉
Remember everything linked up will also be shared on Your Homebased Mom and What's Cooking with Ruthie, so please link back to all three blogs (mine and theirs.) Only posts that are linked back are eligible to become a 'favorite pick' or pinned. Check out others ideas, and enjoy the creativity. Come back next Saturday and do it again! *No linking to giveaways, post collages, posts that aren't yours, etsy shops, or filthy-poo.