After being on the road for most of the summer, it's been really nice to finally get settled back into making regular home cooked meals. Rather than order pizza (again), the kids and I recently decided to make our own at home. Some of you may be home-cooked pizza experts, but this was a first for me. We tried two different store bought pizza doughs, and while they were okay, my kids are still asking to order out. So now I'm on a mission to make pizza at home that my kids will prefer over any other.
Since I don't know any Italian chefs, the next best thing was to take Craftsy's FREE online Perfect Pizza at Home class. It's an online video class, taught by chef Peter Reinhart, that covers how to make different pizza doughs, a variety of sauces and how to make and bake the perfect pizza. There's even a bonus lesson on making gluten-free pizzas!
This was my first experience with a Craftsy class, and I have to say I'm extremely impressed! The high-definition videos are very professional and entertaining to watch. The online class itself is very well organized and allows you to bookmark moments in the class and even take video notes. I love the rewatch feature that allows you repeat 30 seconds of any key teaching moment multiple times until you "get" it. Craftsy makes it very easy to skip around to the parts of the class that are of interest to you, rather than making you sit through everything. The class is also available to watch as many times as you want, for as long as you want. And you can even print out the recipes from the class for easy reference. Craftsy really did think through every detail to make their online classes user friendly!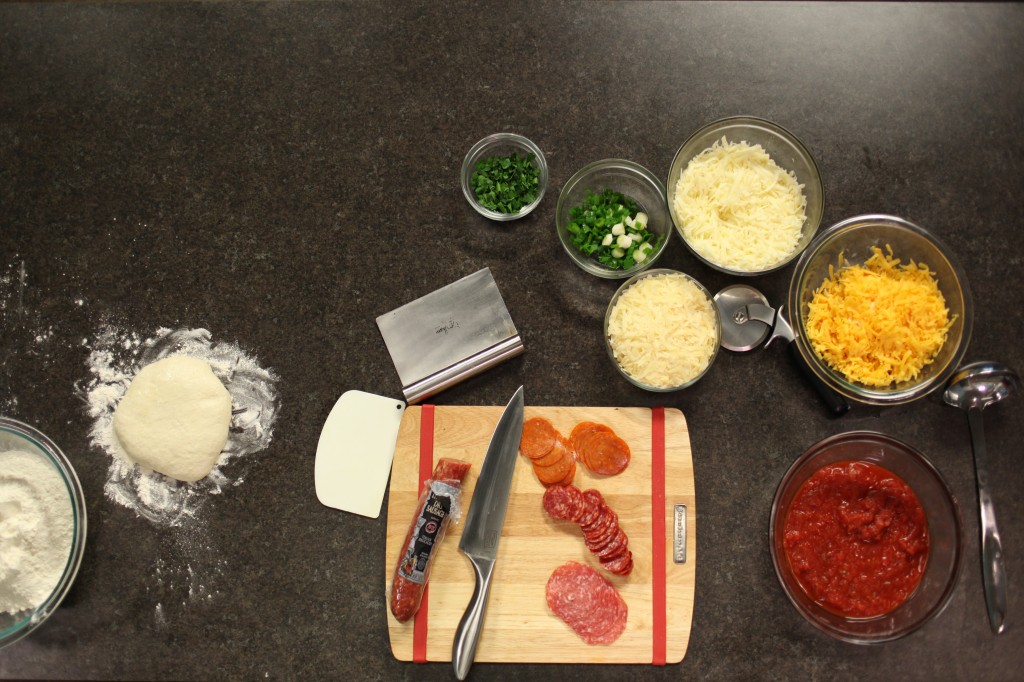 The Perfect Pizza at Home class is just the beginning … Craftsy offers classes on a huge variety of topics. I'm excited to start exploring some of the 36 other FREE mini-classes that Craftsy offers. From garden design to basic quilt making, they've got something for everyone!
I'd definitely encourage you to sign up for the FREE Perfect Pizza at Home class if that's a skill you're lacking (like me), or if you just want to improve upon your pizza making skills! I can guarantee you'll learn something new!
This is a Sponsored post written by me on behalf of Craftsy. All opinions are 100% mine.