For the last three or four birthdays at our house, I've thrown together some pretty lame cupcakes. I have no cake decorating skills, so cakes kind of intimidate me. Honestly, so do cupcakes. I'm always worried I'm either over or under filling the liners as they go in the oven. Then I'm never sure how to make the frosting look nice. So I usually default to making my own cupcake topper that I stick in with a toothpick to distract from the boring cupcake. Lame, I know. Fortunately my kids are too young and naive to care (yet).
Craftsy has come to my rescue once again though with their amazing "The Perfect Cupcake" class taught by Jennifer Shea, owner of Trophy Cupcakes in Seattle. This is my fifth Craftsy class that I've taken, and it is by far my absolute favorite! I've learned so many amazing techniques to not only make my cupcakes look professional, but to make them taste amazing too! I can hardly wait for our next birthday so I can blow my kids away. Heck, I may not even wait for an excuse to make cupcakes now that my mind is overflowing with fun ideas and techniques I want to try! I may even try my new skills to make some fun cupcakes for Halloween this Friday!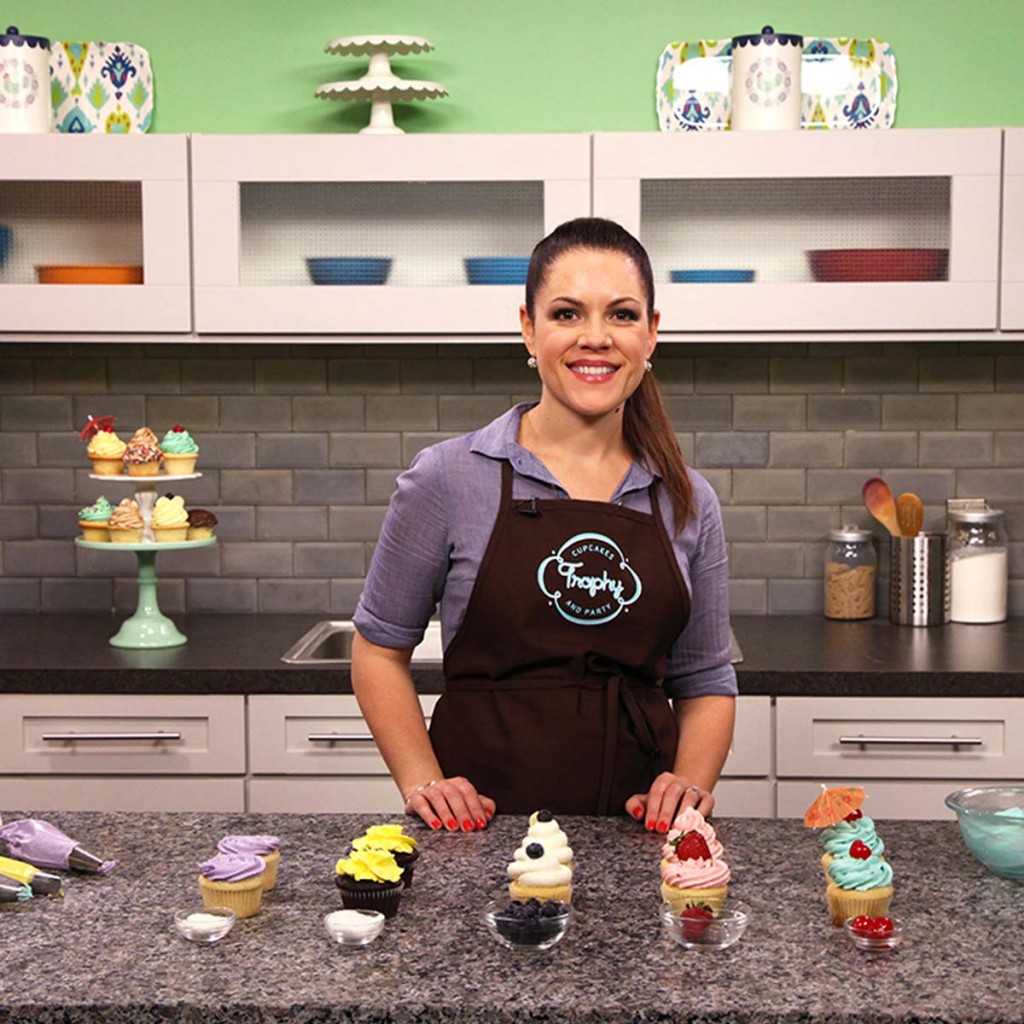 Like all Craftsy's classes, The Perfect Cupcake is broken up into sections. The sections cover how to make the perfect batter and frostings (recipes included), adding fruit, adding texture with crusts, creative fillings, creative icing techniques, and my all-time favorite section … decorating with buttercream. Jennifer shares many of her secrets; which most of them are surprisingly easy and very do-able, even for a cake decorating phobic like me.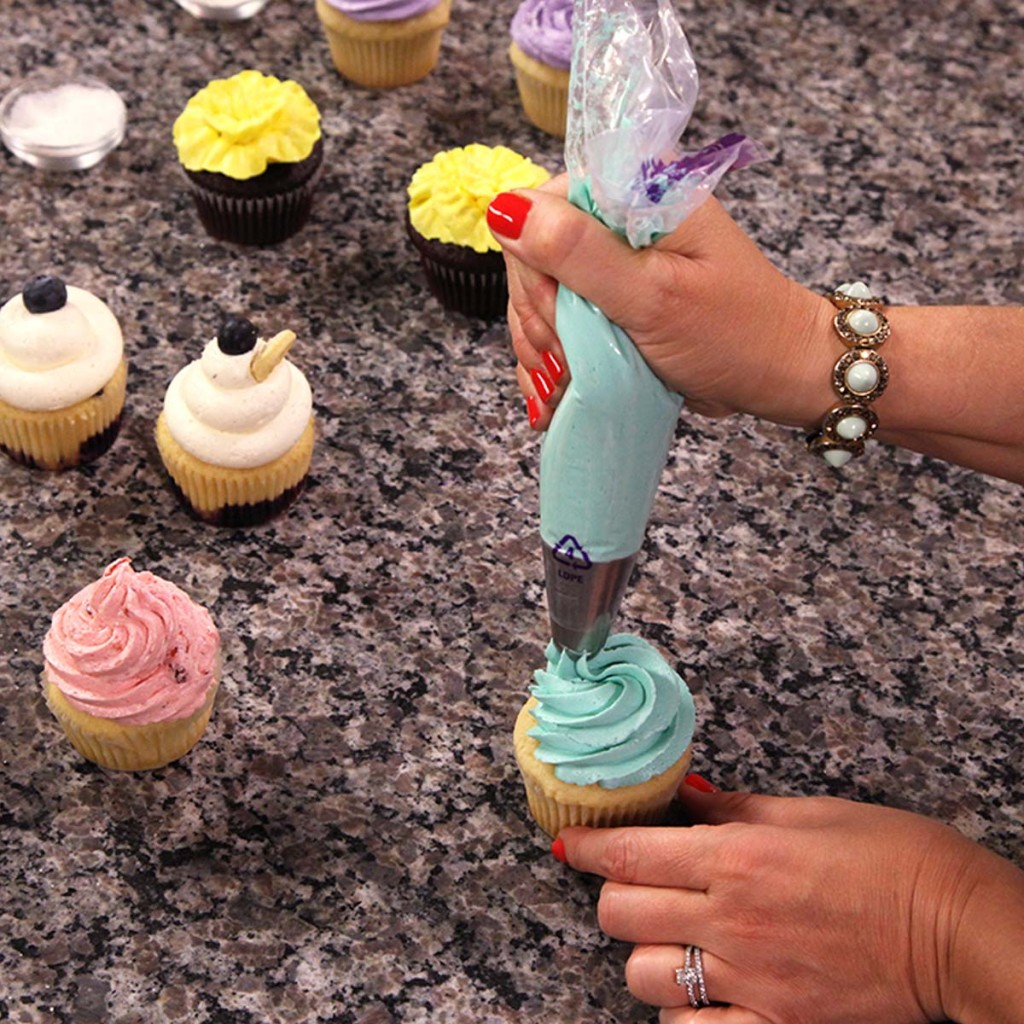 I was expecting that the class would require me to get all kind of kitchen tools that I don't have. But that wasn't the case at all. Jennifer shows you how to remove the center of cupcakes (for adding surprise fillings) with three different tools that almost everyone would have on hand. She does, however, use a fancy kitchen torch to make the most incredible creme brulee and toasted meringue cupcakes – AMAZING! After watching her whip those babies up, a kitchen torch is now officially on my Christmas wish list!
I love that this class is now mine forever because I will be referring to it for the rest of my life – seriously! I also appreciate that Jennifer generously shared so many recipes. I can stop searching for the perfect frosting and cupcake recipes because I've found them. The supplies list and recipes are all conveniently included in a pdf document that is accessible in the "Materials" tab and can then be saved on your computer forever more!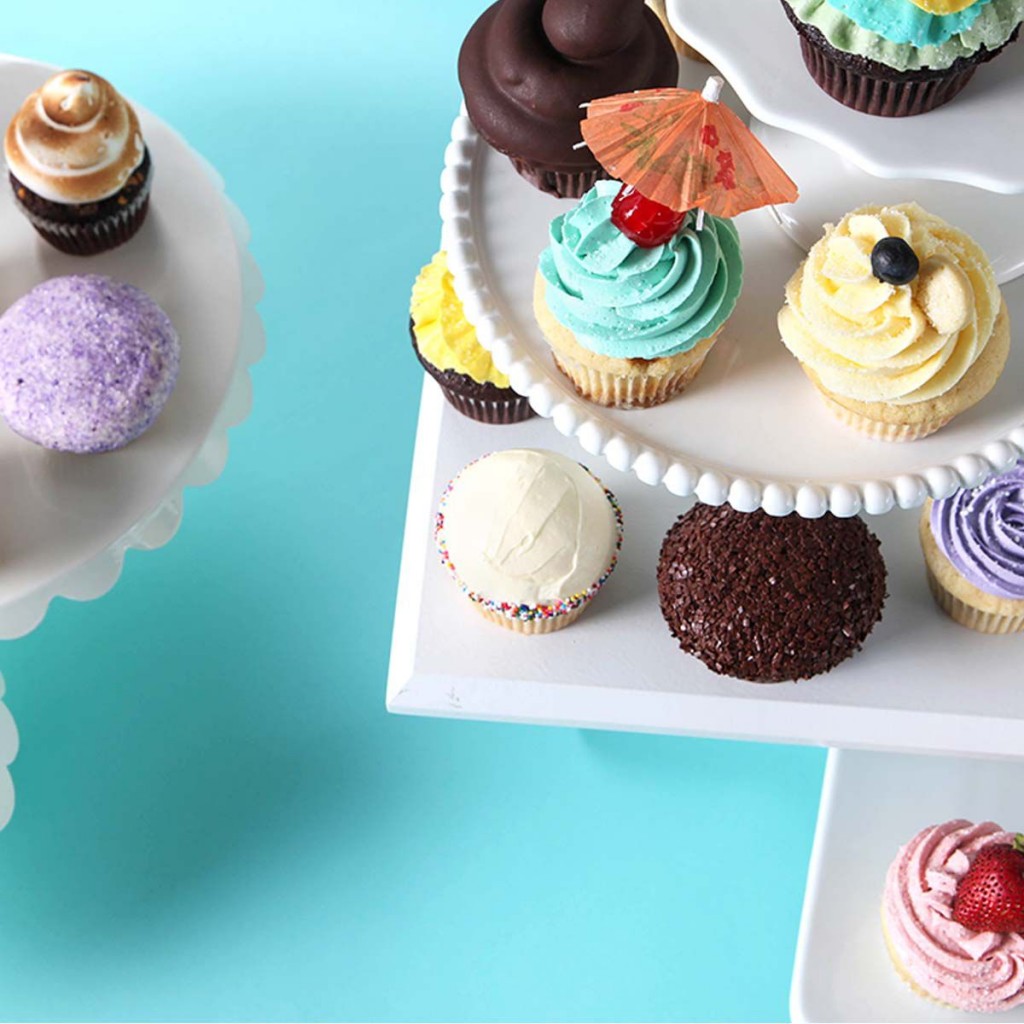 I've been so busy gushing over the awesomeness of this class that I haven't gotten to the best part …
Craftsy is giving away a free enrollment to this class to one of our lucky readers!!
Just follow this link to Craftsy and sign up if you haven't already. You'll enter your email address and password to simultaneously be registered and entered to win the free class. If you're already registered with Craftsy, then just click on the link, log in and you'll be automatically entered. And if you're already logged in when you click on this link, you'll also be automatically entered. So easy!
The giveaway will remain open until November 4 at 11:59 p.m. MT. Craftsy will then randomly select a winner and provide them with a free class access link.
I wish you could all be winners, but in the meantime be sure to check out The Perfect Cupcake class. As Jennifer says in her intro, the class will "elevate your cupcake beyond compare!"
If you've missed any of my other Craftsy class reviews, you can find them here:
The Perfect Pizza at Home class
20 Essential Cooking Techniques class
Professional Family Portraits class
This Craftsy review is a sponsored post written by me on behalf of Craftsy. All opinions are 100 percent mine.