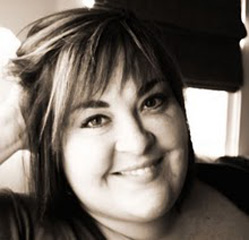 Hi! My name is Jennifer Locklin and my blog is
Jane Deere
. My foodie obsession started early in life in my grandma's kitchen, making Strudels, Kolaches and Fried Pies, and later landed me in culinary school. Instead of becoming an executive chef of a five-star restaurant, I am now the lunch lady for my husband and three kids.
I have expanded my love of food to growing and raising it myself. Last year, my family and I made a decision to start an urban farm in our backyard where we raise chickens, quail, rabbits and turkeys, along with a large organic vegetable garden and organic herb garden. I blog about our family, our farm and lots of delicious recipes using fresh ingredients, many of which we grow ourselves!
Selling at the farmers market lately, along with having an over-abundance of eggs at certain times of the year, has prompted me to post about freezing eggs. Did you know you could freeze them?
If you run across a great farmers market or a great sale and buy up a large quantity of eggs, you might not have time to use them all up before they go bad. Or, you might be going on vacation for a while and need to do something with them. Don't let them go to waste, freeze them.
Prepared eggs can be kept in the freezer for up to 1 year.
Crack all eggs into a large bowl and beat them lightly, making sure not to whip too much air into them. It's important to add sugar or salt to the mixture to prevent lumpiness over time in the freezer.
For savory uses, use 1/2 teaspoon of salt per 1 cup of eggs.
For sweet uses, use 1 Tablespoon of sugar per 1 cup of eggs.
Next, pour egg mixture into an ice cube tray and freeze until solid. Crack egg cubes out if the tray and into a Ziploc bag. Use each cube as 1 whole egg.
Make sure to mark your bag "with salt" or "with sugar" for future use.
Egg yolks and whites may be separated and prepared the same way if you want them for separate uses, like using yolks in custards and whites in meringues.
Here's some eye candy for using frozen eggs…
Scrambled Eggs & Pancakes
OK, now stop drooling and get back to work!
~ Jennifer