Our in-house Get Away Today expert is back again, with a great list of must-do things at Disneyland this summer. Check it out!
Hey Everyone, it's Kimberly with Packed with Fun, the official blog for Get Away Today. As usual, I'm here to share some of my best tips and tricks for Disneyland. There is so much going on at Disneyland this summer, and what makes this year unique is that there are some big new things, and some things that are going away forever on September 5. So, to make your vacation planning a little easier, I've put together a list of 10 things to do at Disneyland this summer: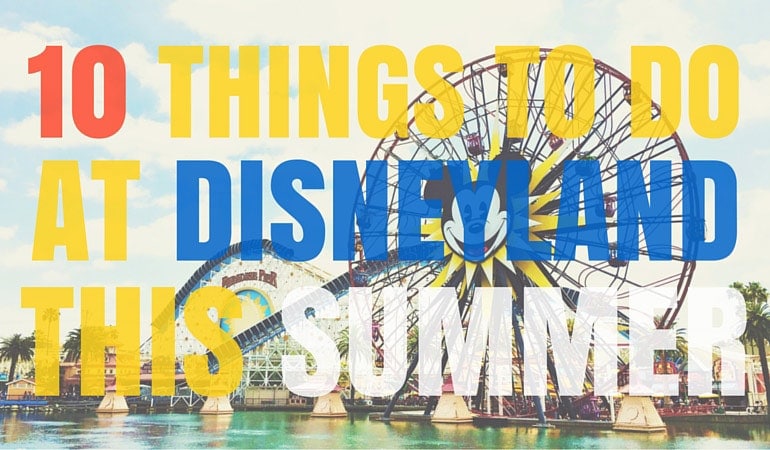 Ride Soarin' Over California OR Soarin' Around the World. You may have heard that some exciting changes are coming to Disney California Adventure Park. The last day to ride Soarin' Over California is June 15, because on June 17 Soarin' Around the World will take its place. Instead of flying over California's most famous landmarks, you'll get an aerial view of places like Sydney Harbor in Australia, the Matterhorn in Switzerland and the Great Wall of China. I'm so happy/sad about this change! Depending on when your trip is, you could be among the last to see California, or the first to see the World. If you time it just right, you could do BOTH on your trip!
Ride Tower of Terror. So, there are a few reasons you'll want to ride this during the summer. First, it's fun! Like really, one of my favorite rides. Second, most of the queue is inside, which will give a nice break from the sun. And third, rumor has it that the Twilight Zone theming could be replaced with a Guardians of the Galaxy overlay. Although it hasn't been officially announced by Disney, some insiders are saying that it could close as early as fall of this year, and could potentially reopen with the new look next spring.
Watch Frozen – Live at the Hyperion. This brand new Broadway style just opened over Memorial Day weekend to RAVE reviews. The show lasts about 45 minutes all in an air-conditioned theater…. yasss! Also, the show itself is a condensed version of the film with all of your favorite songs, but also some of the most incredible special effects, including some that have never before been used in live theater. It might just be your favorite thing at Disneyland this summer. You'll want a Fastpass for the show, which you can grab in the morning. And, bonus, it won't count as a Fastpass ticket, so you can grab one for Radiator Springs Racers or Tower of Terror immediately after!
Watch Paint the Night Parade. This has been the most talked about hit of the Diamond Celebration. If you haven't heard about it, it's like the old Electric Light Parade, but a million times bigger. It's amazing. And people start lining up on Main Street hours before it starts. You can also catch the parade along the route by "it's a small world," or get a dining package that includes reserved parade viewing. Dining packages with viewing on Main Street are available at the Blue Bayou for $62/adult and $25/child ages 3-9. Or, grab and go dining packages with reserved viewing by "it's a small world," are available at Aladdin's Oasis for $23/adult and $14/child ages 3-9. Since the parade was made for the 60th Anniversary, there's no guarantee it will stick around after summer. Last year the parade replaced the holiday parades that are normally at Disneyland. Even if it does stick around this year, I doubt it will replace the holiday parades. Either way, a parade of this magnitude is always a hit, but especially on a summer night!
Stick around for the Disneyland Forever Fireworks which plays directly after the first showing of the Paint the Night Parade. Again, these fireworks were created for the Diamond Celebration and it is unlike any fireworks that you've ever seen. Projections surround you and make you feel like you're part of the show. As a bonus, you can watch the fireworks from four different areas of the park, Sleeping Beauty Castle, the Matterhorn, "it's a small world," and Main Street, U.S.A.. We don't know how long the park will show these fireworks, but we do know that they'll be at Disneyland this summer!
Climb aboard Hyperspace Mountain. Tomorrowland was invaded with all things Star Wars a few months ago, and the coolest (in my opinion) is the transformation of Space Mountain into Hyperspace Mountain. It originally started out as a limited time event, and it still probably is. Each September Space Mountain gets a Ghost Galaxy overlay, and we haven't heard for sure, but it's probably coming back this year too. We don't know for sure how long Hyperspace Mountain will be around, and it is totally worth a trip if you're a Star Wars fan.
7. Be sure to watch World of Color – Celebrate!, the new version of the show created specifically for the Diamond Celebration. Like the original World of Color, this show features incredible lights, water screens and special effects. But this version has some special effects that are even bigger than the original. This show will most likely not be available after the 60th Anniversary ends.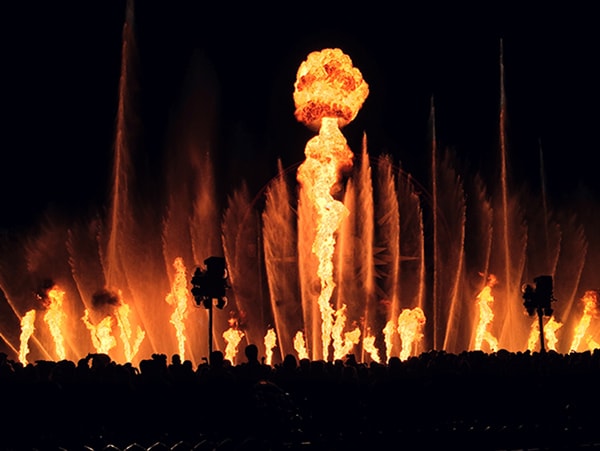 8. Ride Splash Mountain. I don't need to explain why you want to ride this in summer. It is the perfect place to cool off on a hot day. I recommend getting a Fastpass early in the morning so you can ride in the heat of the day. Fastpasses go early for this attraction during the summer months, so pay attention to your return time before getting your ticket. My favorite time to ride is smack dab in the middle of the afternoon.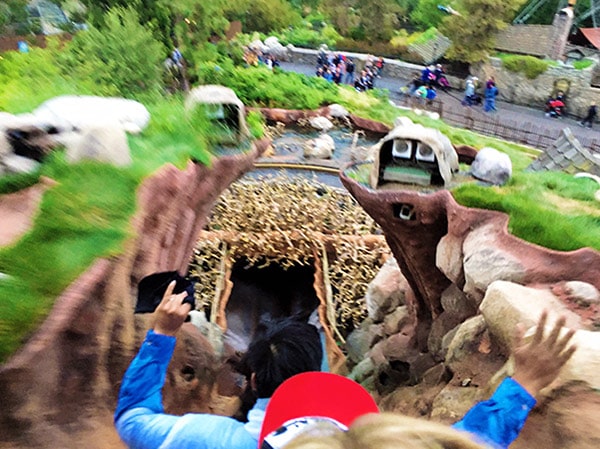 9. Grab some sparkly Mickey or Minnie ears and grab a picture by the diamond Sleeping Beauty Castle. I am not the only one who loves all of the dazzling decor of the Diamond Celebration. The diamonds on the castle are gorgeous and I love the blue and silver Minnie ears that are only available during the celebration. They make such a good memento of your trip.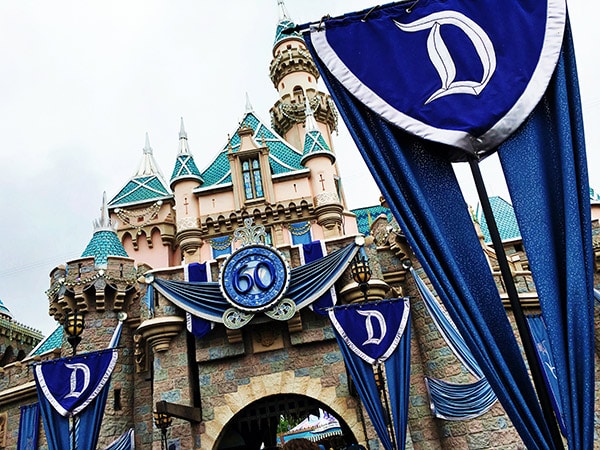 10. Enjoy the special treats for the Diamond Celebration. One of my favorite things about Disneyland is the food, and Disney released some menu items that are only available during the 60th Anniversary, which ends September 5. That means you'll have to enjoy them at Disneyland this summer. The Mickey and Minnie cake pops are rich and delicious, and the 60th Anniversary lemon cupcakes are a perfect treat for a summer day. But perhaps the most refreshing special edition items are the Diamond Anniversary ice cream sandwiches from the Gibson Girl Ice Cream Parlor, or the wide range of fancy frozen drinks found throughout the resort. Try the The Frozen Pomegranate Silver Sparkler from Jolly Holiday Bakery Café, Wild Raspberry Rapids Frozen Lemonade from White Water Snacks, or the Honey Bee Frozen Lemonade from Hungry Bear Restaurant. You won't regret it.
Anyway, I hope this sparked some fun ideas for your Disneyland vacation this summer! With so much going on, you'll want to be sure to experience it all. Get an Extra Day Free Ticket when you buy a 4-day Park Hopper ticket from Get Away Today, plus combine it with our exclusive extra night free hotel offers. Save even more when you stay at a hotel with free breakfast and free parking. You can check out all of our Disneyland packages at getawaytoday.com or call our Disney experts at 855-GET-AWAY. Either way, be sure to mention Or So She Says and use promo code: OSSS10 to save an extra $10 off any 2-night or longer vacation package.
For more Disney magic, try these posts:
20 Things to do at Disneyland When It's Packed – Updated for 2016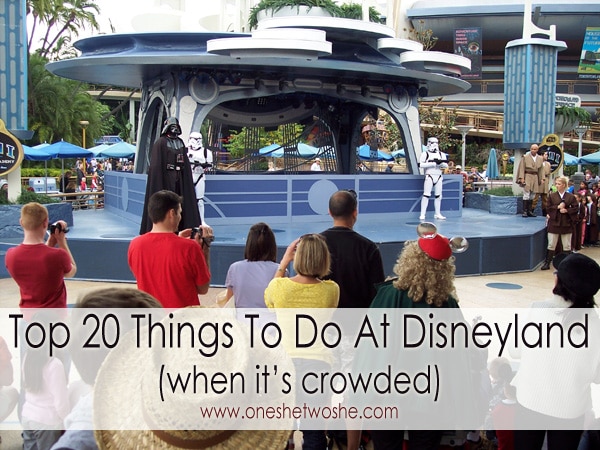 Disneyland Journal – Use Free Templates to Capture Memories!
Turn Your Backyard Into Disneyland