Adelle has prepared yet another wonderful Family Night lesson for us! This SON glasses Family Night lesson focuses on seeing the world through a different lens.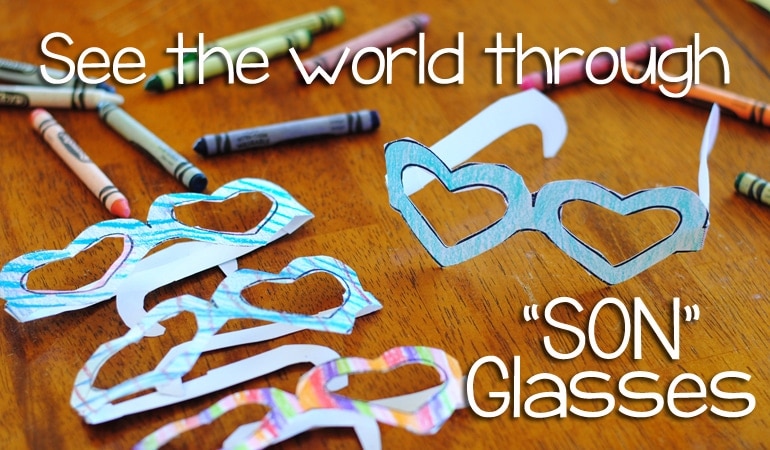 The way we view the world, situations, and our relationships ultimately determines our happiness. It is called perception. Have you ever heard the expression, "She looks at the world through rose colored glasses?" What does that mean? It means that a person looks at the world in a positive or "rosy" way. They put a happy spin on events instead of focusing on the negative. How do we change the way that we perceive our lives so that we can obtain true happiness?
With Summer on the way, I decided to buy some new sunglasses. Sunglasses help block out light and make it so I don't have to squint when I drive. I have heard they prevent wrinkles too! So, that is a nice bonus. While I was thinking about sunglasses, my mind switched the word from "sun" to "son" glasses. What if we looked at the world through Jesus, the Son of God's, eyes? How would we view ourselves? How would we see others? Would it change the way we act and think? I believe it would.
Today's lesson is about putting on our spiritual "Son" Glasses.
Lesson:
Jesus Christ is the Son of God. He is our Savior and he loves each and every one of us unconditionally. He sees us as we truly are. He knows the desires of our hearts. He can see when we are trying our best to be good and kind. He knows how we feel when we fall short of our own goals and expectations. He understands our physical and emotional pain and knows us better than anyone else. He is our brother. His love is pure and perfect. We could never do anything to stop Him from being on our side. He died for us knowing everything about us-the good and the bad! We were and ARE worth His sacrifice.
When The Son of God looks at us, he sees value. He sees our potential. He knows our immeasurable worth. We are his family.
Read the following scriptures. Talk about how these verses teach us about our worth and value.
Isaiah 13:12. "I will make man more precious than fine gold."
John 3:16 "For God so loved the world, that he gave his only begotten Son, that whosoever believeth in him should not perish, but have everlasting life."
Doctrine and Covenants 18:10 "Remember the worth of souls is great in the sight of God."
As a parent, we get a special glimpse of what God and Jesus feel for us. When we look at our children, we see their true worth. We see perfection packaged in an imperfect body and world. A parent's love for a child is hard to explain, but it is a piece of heaven. Tell your children how you see them.
How can we learn to see ourselves as Jesus does? How do we put on our spiritual "Son Glasses?"
Activity
Print off these heart shaped sunglasses. They are perfect for this activity! Take time coloring and decorating the glasses. Because God and Jesus see us with unconditional love, the sunglass frames are hearts!
Color the template.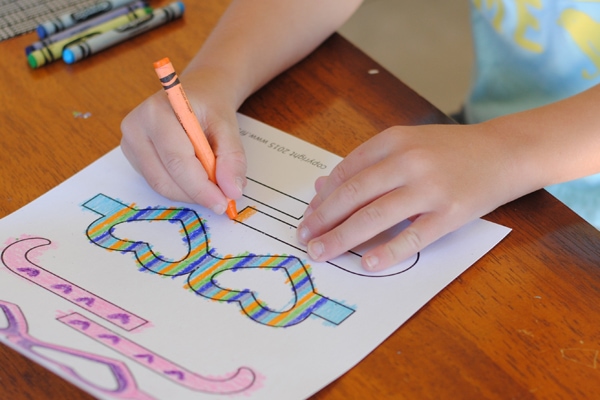 Cut out the glasses.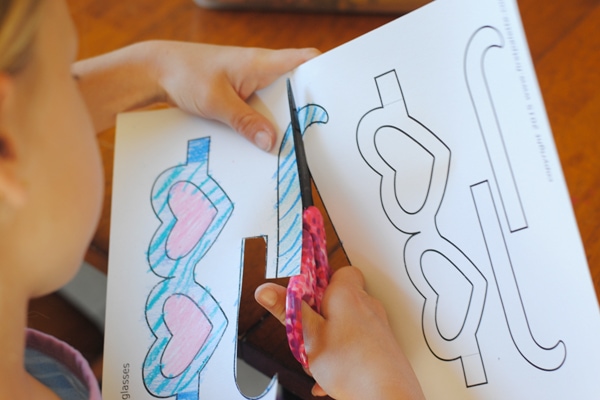 Fold the tabs and use a glue stick to attach the sides. Hold the glue in place for a minute while it sets.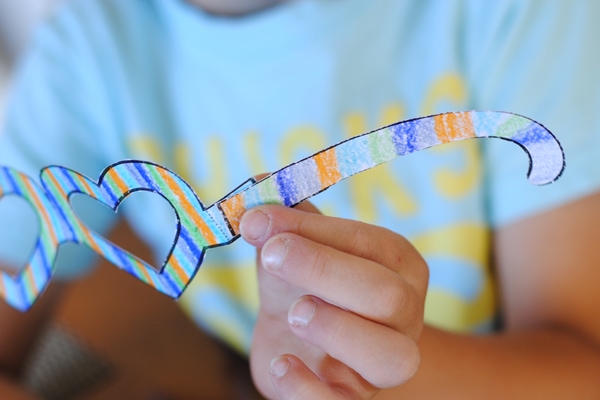 Once the glue is dry, they are ready for the activity.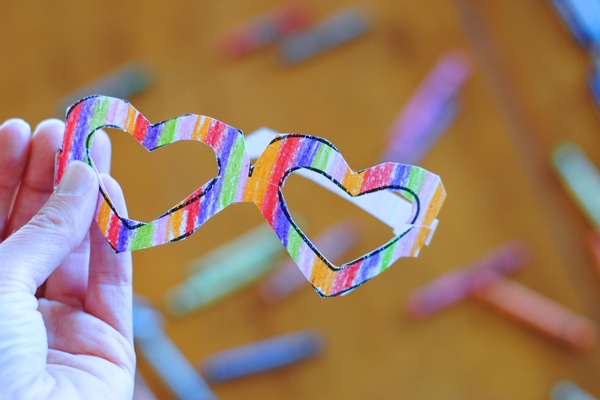 When the "SONglasses" are ready, have everyone put them on. Then, bring out a mirror. Have each person in your family look at their reflection through the glasses in the mirror. Let them talk about their own personal value. What are their strengths? Why are they special? What makes them worthwhile?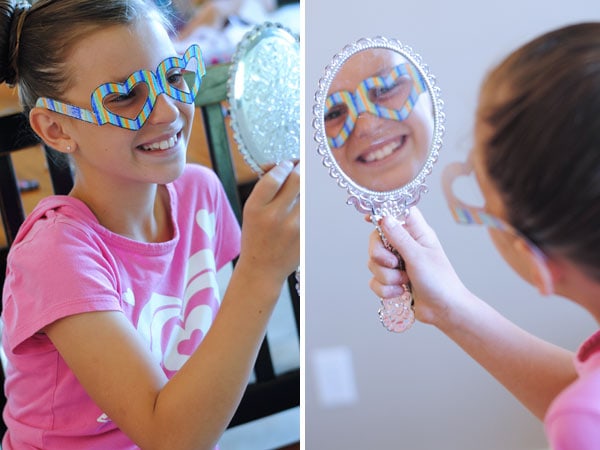 It is sometimes hard for people, children or adults, to talk about the good in themselves. But, this practice of positive self talk is so important! If they need help thinking of ideas, family members can tell what they see about the person through their own SONglasses.
Lesson Continued
The second part of the lesson will take the focus away from looking inward. The SONglasses also show us how to properly view the World and the people around us. Talk about how Jesus treated the people around him. Did he exclude based on social status or physical appearance? No. He looked at people from the inside out. He looked at their hearts, minds, and souls.
When I was a young girl, I attended a Christian Youth Camp with a friend. We learned a song from one of the councillors that I have never forgotten. It is called "From the Inside Out." The words are something like this:
When I look in the mirror I see my body and my face and my hair
And I have to confess that I'm often a mess
And I don't like what I see there
But when God is looking at me He knows just where to start
He looks deep into my heart
From the inside out, God's looking at me
From the inside out, I hope He likes what he sees
From the outside I might not look so good
But you might change your mind
If only you could see me from the inside out!
When we can learn how to look at people from the inside out, like God and Jesus do, we see their souls. We treat them based on their true worth, not on how they dress or look physically.
Have your kids look at each other and talk about what good things they see in their siblings. It is fun! And…kind of silly!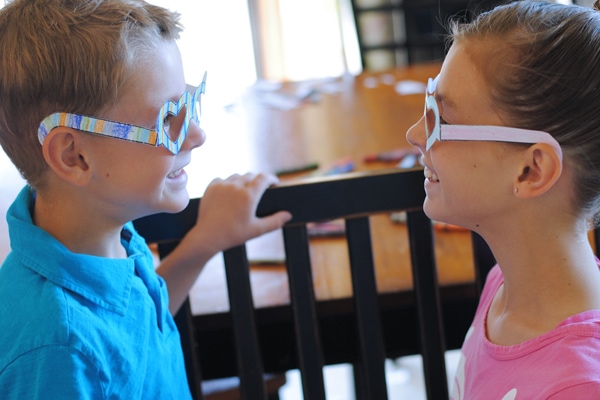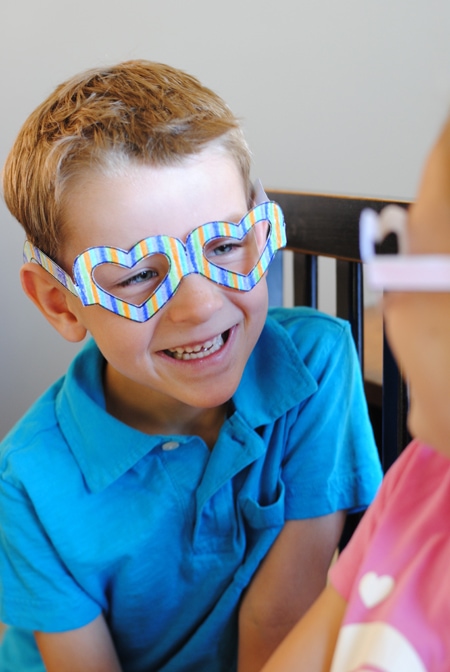 Conclusion
Our perception can change our reality and ultimately change our lives. If you can train yourself to see through spiritual "SONglasses", you will feel more love, joy, and happiness. Keep your decorated glasses throughout the week to remind your family about viewing themselves and the people around them as Jesus does…from the inside out!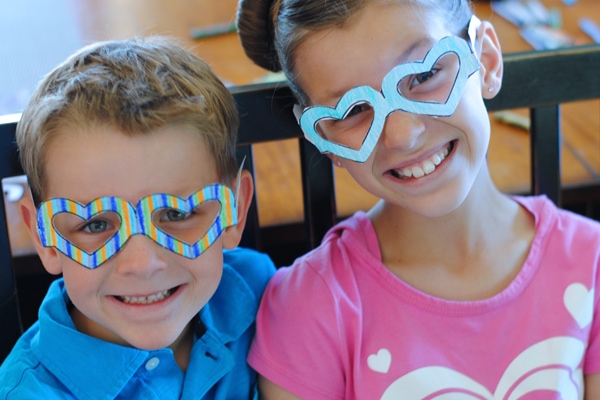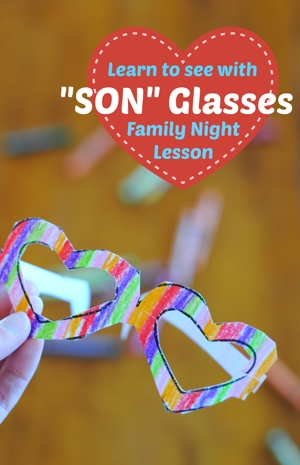 For more posts like this, check these out:
June 2016 Visiting Teaching Lesson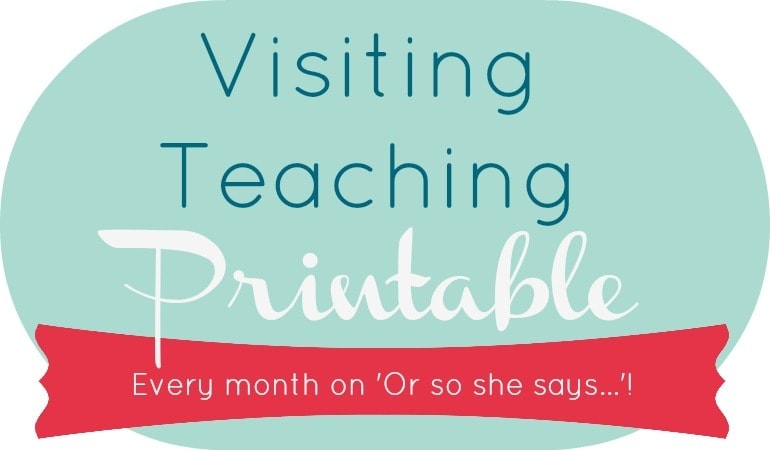 Casting Stones Family Night Lesson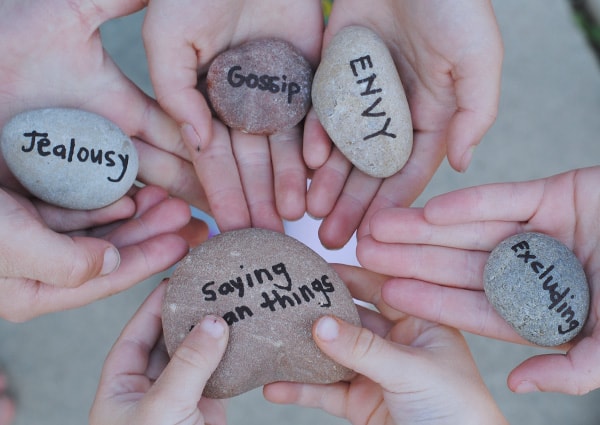 Following Christ- Keep the First Row Straight