If there is one thing that I'm super strict about with my children, it would be that they are kind to each other. They are all very aware that if they want to fight or be mean, they need to do it quietly, or when mom is not around. But, is that all I want them to gain from my vigilance? To be secretly mean? No….I really, really want them to understand how important a family is. I want them to realize how much we need each other for love and support. Life is too hard to do it alone, and there's nothing like having your family behind you. Both Dan and I have been blessed with wonderful families. They want the best for us and we are all great friends. And, that is how it should be. I really want that for my children. I believe that part of a mother's role is to provide opportunities for family bonding and to teach children how to be kind and supportive family members. So, one of a million ways to encourage family unity is by…dah, dah, dah…Family Night.
What is Family Night? Family Night is a designated night, once a week (if you can), where you sit down with your family…have a lesson, an activity, and a treat. It's a great way to spend time together as a family and teach your children about the MOST important things in life; things they don't learn in school.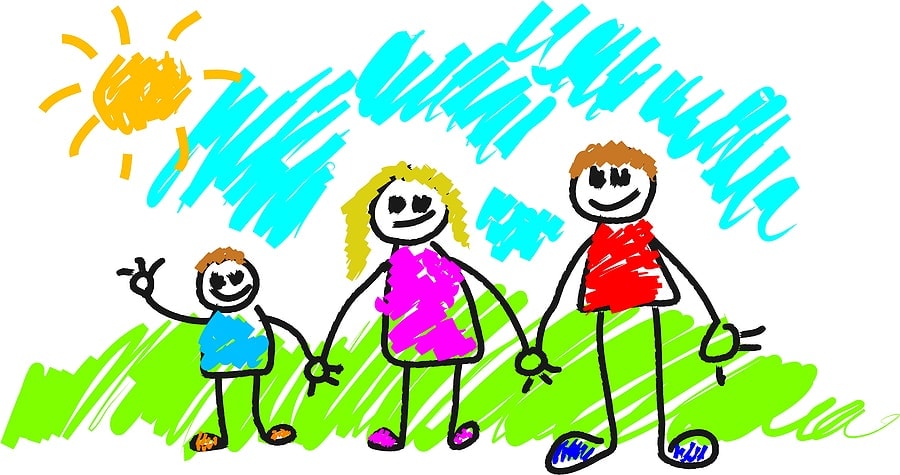 ~ Supporting Family Members ~
Lesson:
What is a support group? (A group that has a common goal, helps each other, wants the best for each other, etc.)
How is a family a support group?
What are ways that families support and strengthen each other?
Let's share some examples of when your family been supportive to you? (Go around the room and have everyone think of examples for each person…)
Father?
Mother?
Brother?
Sister?
Grandparents?
Now, let's think of examples of when YOU have you been supportive to your family?
Father?
Mother?
Brother?
Sister?
Grandparents?
Application:
Now, let's see if we can come up with ways to be supportive in the following scenarios (additional exercise: what would be the non-supportive way to act?):
Your father is usually happy when he comes home from work, but today he seems sort of sad and discouraged.
You are watching a movie in the family room and notice your mother making dinner for the family.
You come home from school and the house is a wreck.
Your sister has a dance recital tomorrow night. You were wanting to play with your friend.
Your brother is having a hard time with his homework.
6. Your sister is having a hard time making friends at school. She dreads lunch time and especially recess.
Your parents are planning a family vacation. You're not that excited.
Lesson, continued:
What can you do if you are having a hard time getting along with and supporting another family member?
Compromise
Get help from parents
Pray about it
The Golden Rule
Initiate a friendship
What do you like best about your family?
What are some traditions that help strengthen your family?
Why is having a family important to you?
Activity:
Jenga
! (Ask the family how the game of Jenga is applicable to the lesson :))
Treats:
Speaking of support (layers) and stacking…how about an easy Chocolate Toffee Trifle? It's ridiculously easy and yummy!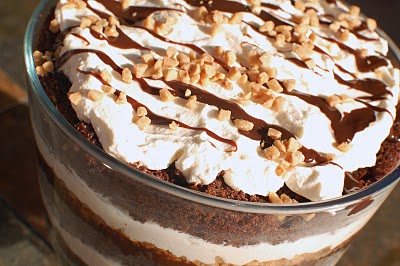 Want more Family Night ideas? Here's a few, of the many:
Family Night: Encouraging Optimism in the Family
Family Night: Honesty
Family Night: Loving Nature
For more, check out the Categories page, under "Family Time & Travel".