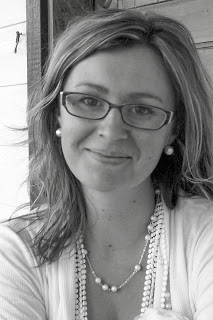 Do you have any old metal TV trays laying around?
Have you seen them at a yard sale or at your mom's house?
They were great in the 70's but now I think we should transform them…..who's with me??!!
You should try this project. I think you will LUV the end result. Plus, this would make a great gift.
This TV tray was crazy red and had awful gold designs on it. The first thing I did to transform this 70's creation was take the legs off. Second, wash it! I know that's sounds cheesy, but the paint won't stick to dust or leftover food particles. (ha ha ha *wink*) Moving on… next, I sanded the surface lightly, just to make sure the paint would stick. Then I said goodbye to crazy red and sprayed the tray down with Krylon spray paint in aqua. It took 3 coats! As soon as your paint is dry, your magnet board is ready to use.
The magnets I have in the photo are old earrings and pins I've collected at thrift shops.
I hot glued a magnet to the back of each of them, now you have fun, shabby magnets. AND, you have a fabulous magnet board the can have any personality, depending on the colors you paint it and the magnets you use.
Happy Crafting!
~ Jami
Related Posts: Vintage Milk Cap Magnets & Magnetic Chalkboard Tutorial