Happy July, everyone! It's that time again where I share my top 5 favorite things of the month. It's always so hard to narrow it down, but it definitely seems that from month to month, there are always a handful of things that stand out as absolute favorites in my life… at least, for the time being. Enjoy!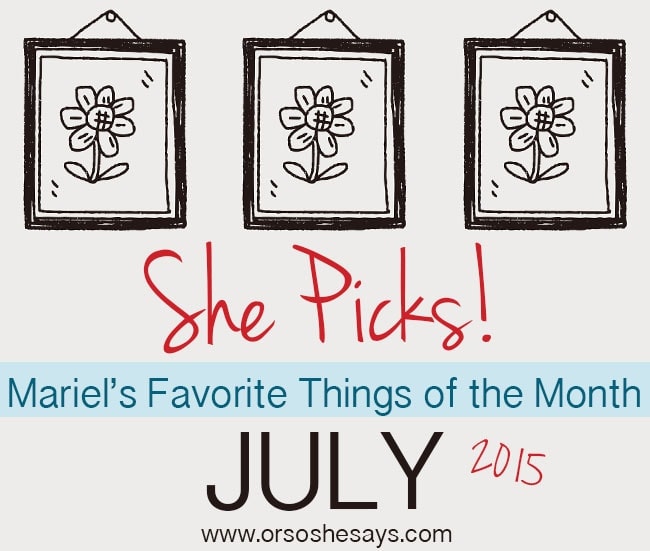 Pick #1
Okay, take a good look at this bracelet, because it is super cool and I WANT ONE!! Ashlee Artis creates jewelry from your favorite personal messages or signatures. My best friend passed away in 2000, and I have saved several sweet cards that she had given me over the years. I would love to take her signature, 'Love, Katie' and have it made into a bracelet that I could wear always.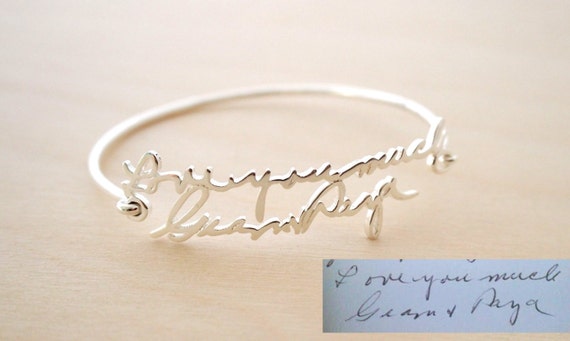 Pick #2
Last month, I shared my new favorite (and super comfy/cute) sandals. But, I've got one more pair for ya, the Sanuk Yoga Sling. I have dozens of sandals, but these are practically the only two pairs I wear! I loooooove them. There are lots of colors to choose from, but I picked out these ones… it's hard to tell in the pic, but it's called Rose Gold, has a slight shimmer to it. The foot bed is so cushy and the stretchy fabric is so comfy around my feet!
Pick #3
I'm a protein junkie. I try to match my protein grams with my body weight, daily. But, sometimes I just can't eat all that protein, so I rely on a protein drink. I've tried several different brands, but they all gave me a belly ache, thanks to my lactose intolerance. Typically, whey protein will upset my stomach, but I finally found one that doesn't! It's the Natural Gold Standard Whey. I like buying natural whey, because it's devoid of artificial sweeteners, which I think is what was ACTUALLY hurting my stomach, the most. As I drink so much of this stuff, I would rather have as few fake ingredients as possible. I may try MET-Rx Natural Protein next, just to compare, but I've been liking the Gold Standard for a long time.
Pick #4
Okay, these Mandala Yoga Massage Balls are really just lacrosse balls in disguise. But, they sure make my knotted-up back feel a million times better! I'm one of those people that could use a massage every day. I mean, who couldn't?!? But, really… like, my back is a mess of knots and I'm not willing to pay for a massage every day. I used to use the Miracle Balls. Those are nice, kinda big, kinda soft… but, these work even better. I just lie down and place the balls under my back, directly on a knot, then rest. Ahhhh… Ouch… Ahhh… It's actually super uncomfortable, but when I stand back up, I feel SO much better! These little things do a great job of loosening me up. The only tricky part is trying to keep these colorful throw-worthy balls away from my kiddos, so I can use them time and again.
Pick #5
That reminds me, the game Bounce Off is a great family game, and my last pick for the month! Dan and I have been playing this with the kids pretty regularly, as that's always their pick for Family Night. The point of the game is to be the first person to bounce your balls into the grid and match the pattern on the card. It's fast paced and even my 4 year old knows what's going on. I love it!
If you liked this favorite things post, be sure to check out: