Hi! I'm Mariel's sister-in-law back to share some ideas for Father's Day. Before I begin, I have to confess that I don't actually buy my husband anything for Father's Day, and he doesn't get me anything for Mother's Day. We decide four years ago on our first Father's/Mother's Day that with our birthdays in May and June that we didn't need any more gifts. So, we make each other breakfast in bed, write notes and make "gifts" with the kids. However, we did just celebrate my husband's birthday in May, so these ideas are fresh and would work well for Father's Day!

My husband, Jayson, reminded me while we were brainstorming his favorite things that I did actually get him a gift a couple of Father's Days ago. I put together a Shutterfly photo book complete with photos of him with our two girls and several of my favorite poems/quotes on Fatherhood. He keeps it at work and loves showing it off.
If you'd like to see the photo book I created, click here. Here's one of my favorite poems that I used in the book:
"Most any man can father a child for this we know is true, but to be a good dad there's a whole lot more for all these men to do.
They have to have strength to endure long days even though their bodies be tired, the love in their hearts has to show in their eyes to the child who so admires.
They have to show honesty through each day and show that life is worth living.
They have to show caring in all they do in taking and in giving.
Understanding has to be a big part of the father's heart as well, and though he feels pain or hurts at times he may never, never tell.
They have a great laughter that shows in their eyes and comes rolling from within, to light up the faces of each little child as each day draws to an end.
Hopes for today, Dreams for tomorrow is what they must keep showing, and though they grow old they still feel great joy, for the love of their children keeps growing."
– Debra M. Booth
My husband's all-time favorite hobby is probably reading. He has an attachment to books that I don't quite understand. He has nearly every book he's read since childhood, which amounts to many, many books for us to store in our house. Among his many reasons for keeping his books, he says he wants them to be accessible to our children as they grow so they can enjoy books he loved as a kid. I recently discovered that he hadn't read "The Princess Bride" by William Goldman. If you love the movie, you will love the book even more! Plus, it's great to read to kids, as the movie proves!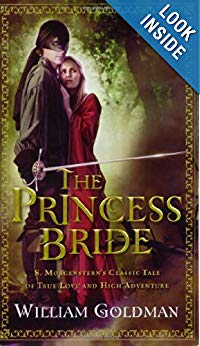 As I mentioned, Jayson is an avid reader. He reads late into the night, so a reading light has been a lifesaver for both of us. It even came in handy recently as we were finishing staining our deck in the dark. We hooked it to his ball cap, and he was able to finish up the deck slats!
My husband's other favorite hobby is gaming, which I'm sure many of you can relate to. Even though I can't relate to it, he loves it and is very good about only playing when it doesn't interfere with our time together. He loves when he has the house to himself or when he goes away to a conference and doesn't have to feel "guilty" about playing a lot. Hauling all his gaming gear around can be pretty rough on those expensive consoles, controllers, games, etc. So, I invested in a gaming carrier. I'm not thrilled with the one I got him, and I'm wishing I'd gotten him this one. Oh well, maybe for Christmas!
We live in a cute, but small, starter home, and our girls' bedrooms are right off the living room where the television is. We have "white noise" in the girls' rooms that allows us to watch television and play video games at a reasonable volume. But, my husband loves to turn the volume up, so he's hinted that wireless headphones would free him from ever having to worry about waking the girls, or me, up. I've heard from another friend that these really are awesome for such situations. Again, they're on his Christmas list.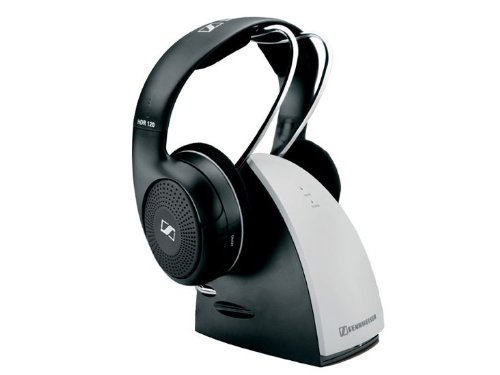 Jayson said I should also mention that gift cards are always an awesome gift to receive. I don't get much enjoyment out of giving gift cards (I love to come up with the perfect, thoughtful gift for people); however, they do have their place. Jayson LOVES receiving Game Stop or Amazon gift cards because he can spend them on his favorite hobbies without feeling guilty about dipping into the family budget.

One last idea, straight from the mouth of my hubby … tickets to sporting events are always welcome. I surprised Jayson one year by taking him up to St. Louis for a Cardinals game. He's been a Cardinals fan since childhood. I sweetened the surprise by having his best friend and his wife meet us in St. Louis for the game. It still stands as one of the best gifts I've ever given him. Tickets to local sporting events would be fun as well!
I hope some of these ideas work for your man this Father's Day! I'm so grateful for Jayson and the wonderful husband and father that he is. I look forward to celebrating all the dads in my life this week!
~ Rebecca
Need more gift ideas for men or even EVERYONE on your list?? Be sure to check out (and pin!) Gift Idea Central. That's where you will find all past and future gift ideas saved in one place. Comes in sooooo handy!