It's that time of year again, where Northern Utah holds it's annual Parade of Homes, where builders showcase their finest work. I have a personal love for the Parade of Homes, because my husband, Dan and his crew, often does the finish carpentry work in several of them. It's really the only chance I get to see his work finished… painted AND decorated. It's pretty fun. So, every year I tote my camera (or camera phone, in some cases) around and snag pictures of the finish carpentry work he did. And, every year… I share them with you. Well, at least for the past couple years. So, without further adieu, how about some finish carpentry ideas!?!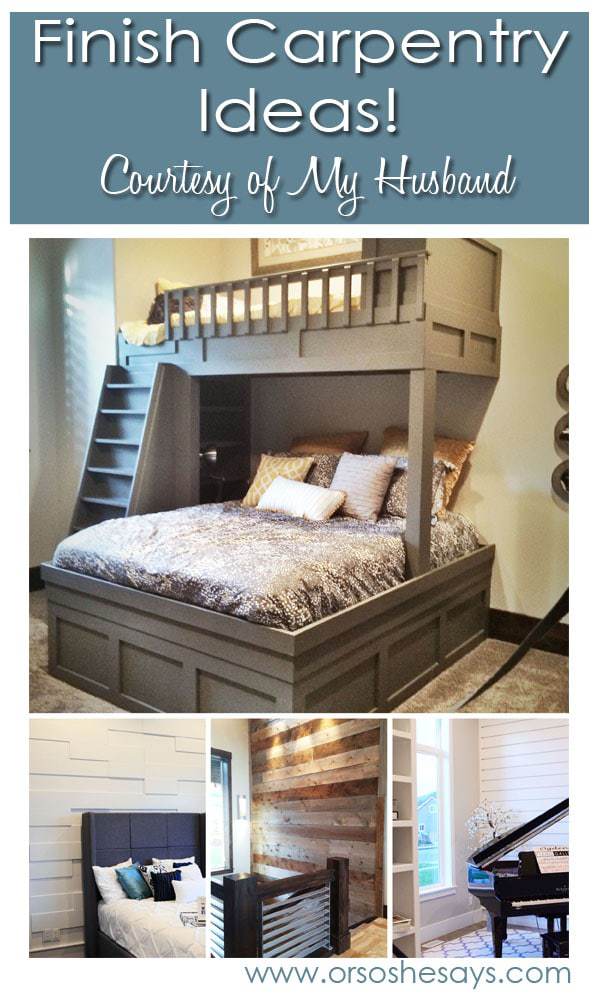 This bed is my FAVORITE! It's a total camera-phone-at-night picture, but hopefully you can still appreciate it. Isn't it cool? Now to just convince him to build one in MY house.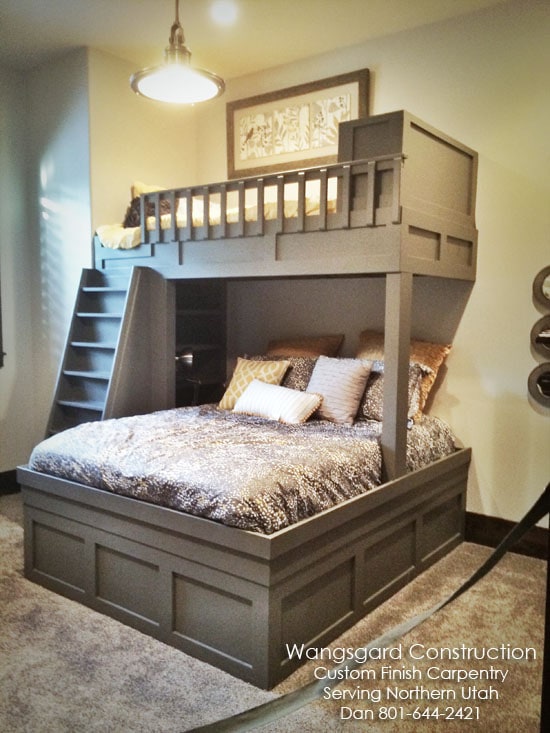 Enjoy the pics! I hope you get lots of ideas. If you're interested in having Dan do the finish carpentry on your home in Northern Utah, just email him at dan @ wangsgardconstruction . com. Unfortunately, he doesn't have time to do small projects (like one room in the house, a new mantle, a new railing, or things like that.) He works with his crew and they do primarily new construction, complete homes or basements. If you're looking for a contractor that uses him, he would be happy to refer you to one. You can also call him (phone number on images.) For links to the previous finish carpentry idea posts, scroll to the bottom.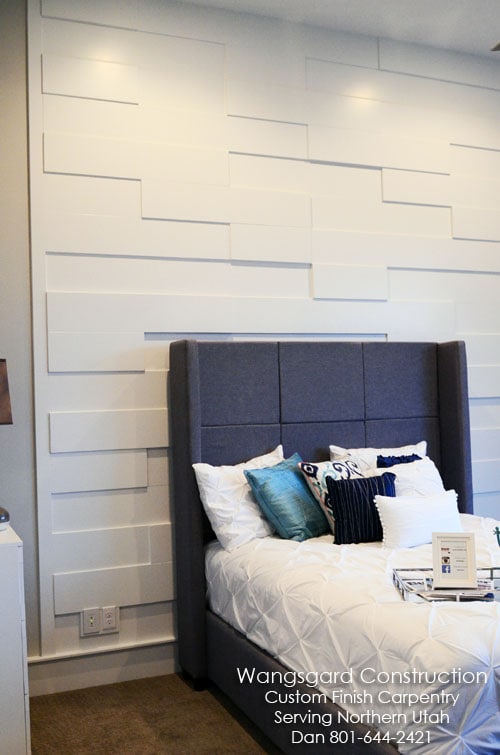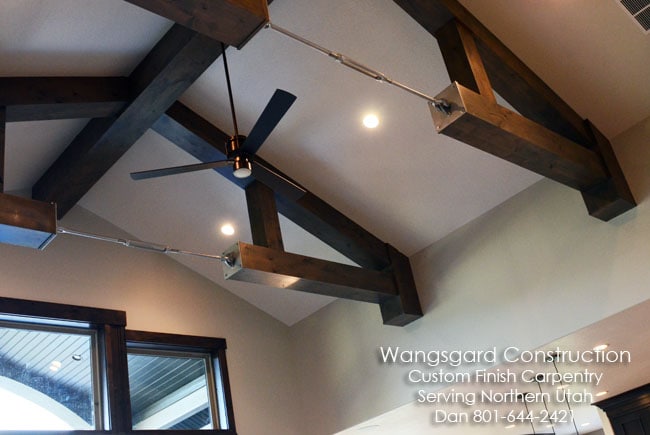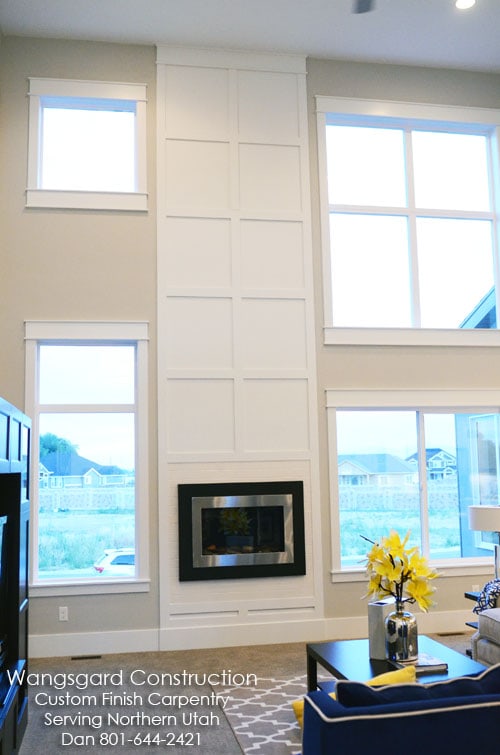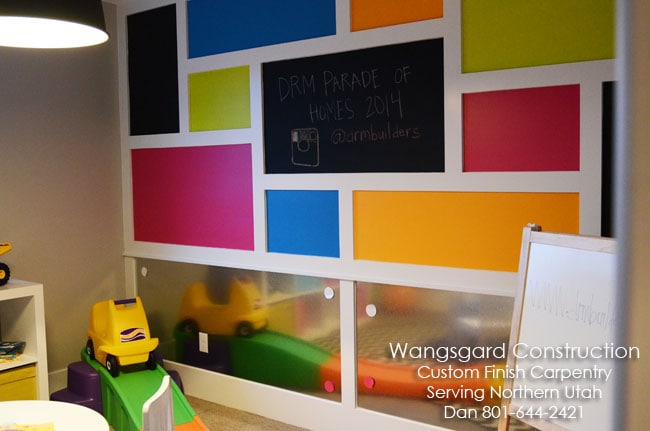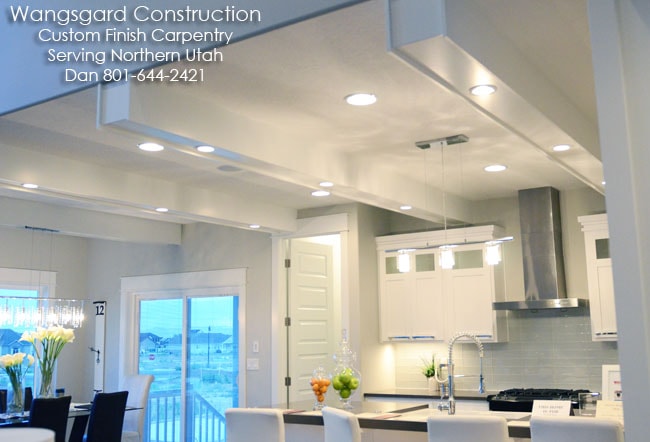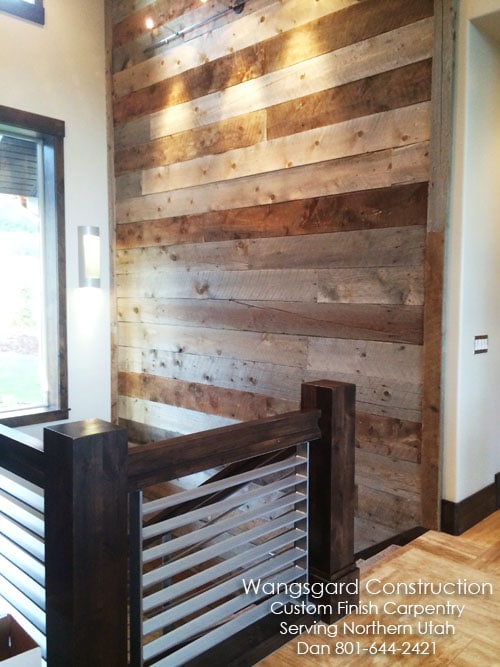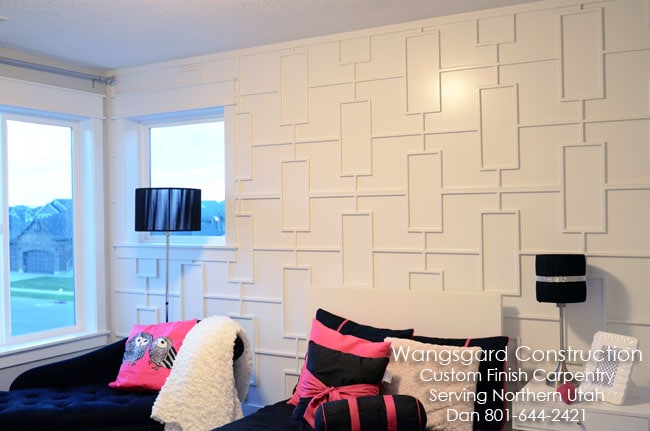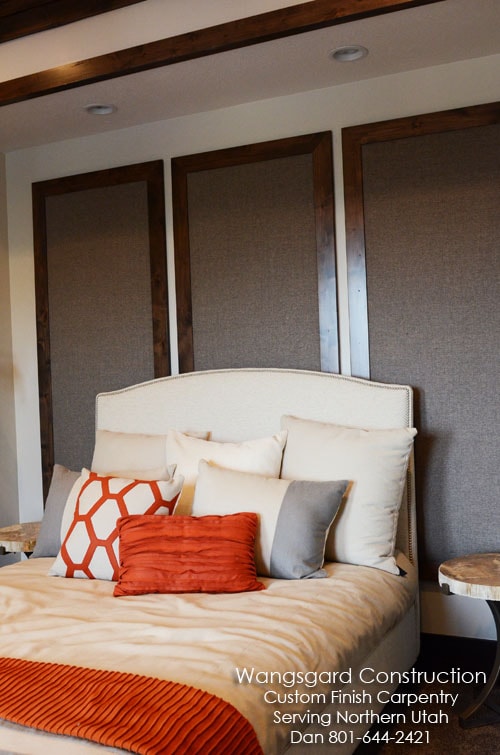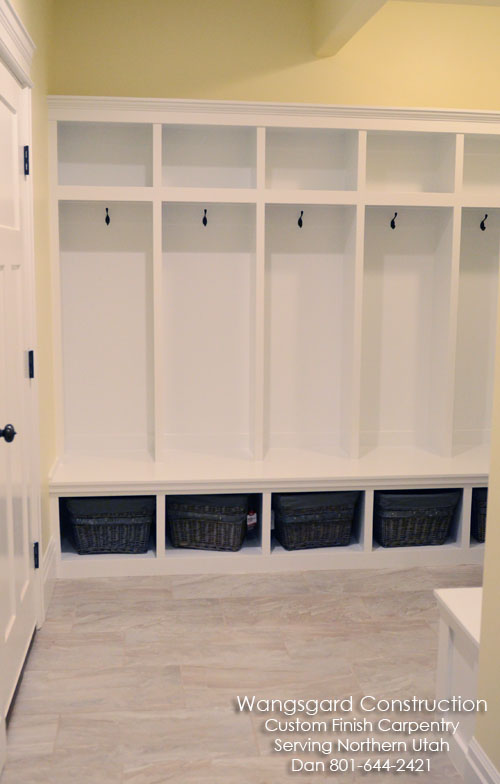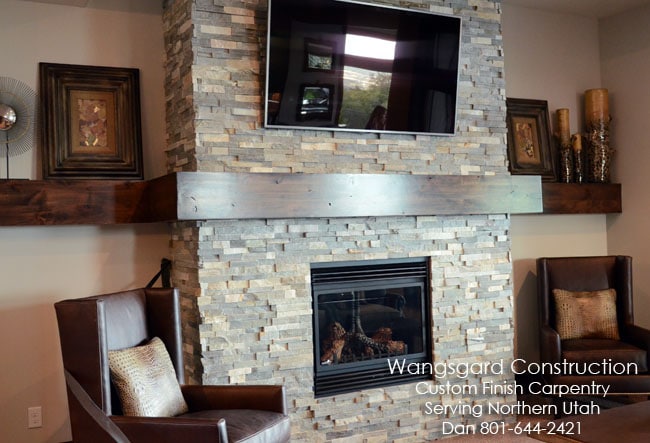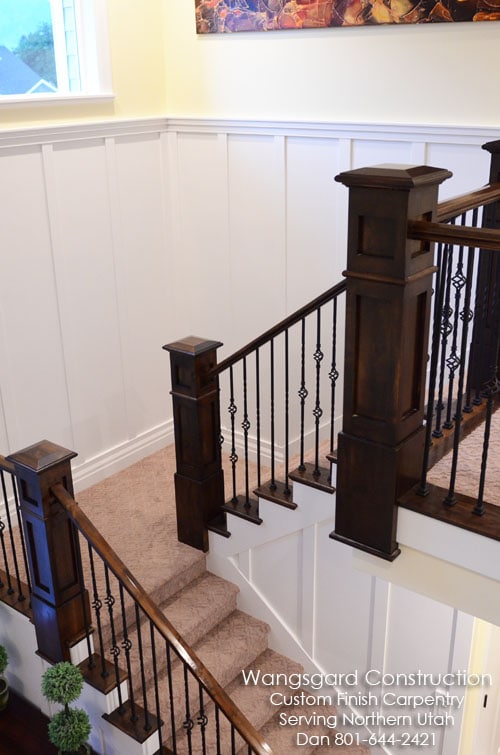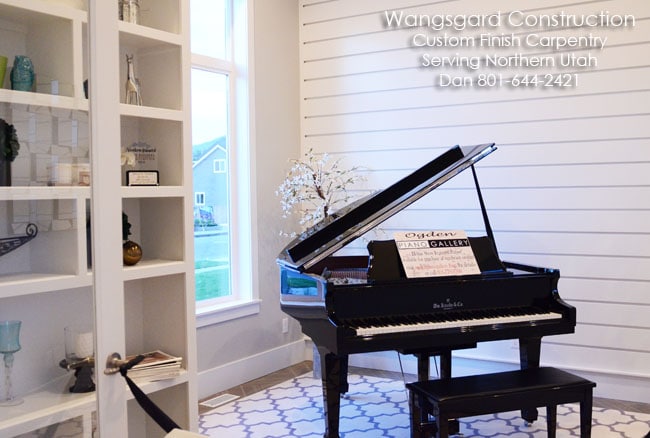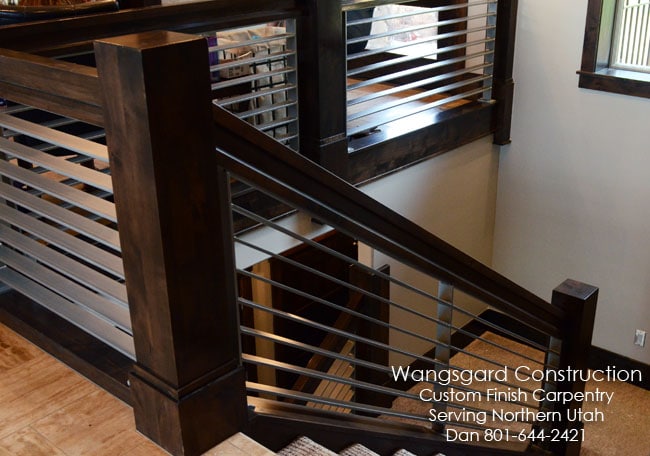 Need more ideas? Check out these posts!
Finish Carpentry Ideas, Round 1
Finish Carpentry Ideas, Round 2