So… alright, let's get right to it. I've been on birth control, off and on, for the past 14 years. Off = 6 kids. On = year long breaks in between. I've toggled between the IUD and different birth control pills. Never loved either. If I wasn't gaining weight, getting my period at random times, feeling light headed, or having my skin break out, it was a good day. Ugh, I never was a fan. But, ya know… that's really the options that I knew the most about, the ones that were the most recommended. Now, I'm fairly certain my family is as big as it's going to get, but we're not ready to do anything permanent, if ya know what I mean. And, really whether I am or not isn't the point of this post, so… moving on.
Oh, wait. A little side-note: The topic of birth control can certainly bring some strong opinions out of the woodworks. So, here's the deal… I don't publish mean comments, ever. Or, comments that promote ideas contrary to my beliefs… you can use your own blog for that. I also don't publish comments yelling at me for not publishing your comment. That's all. Continuing on…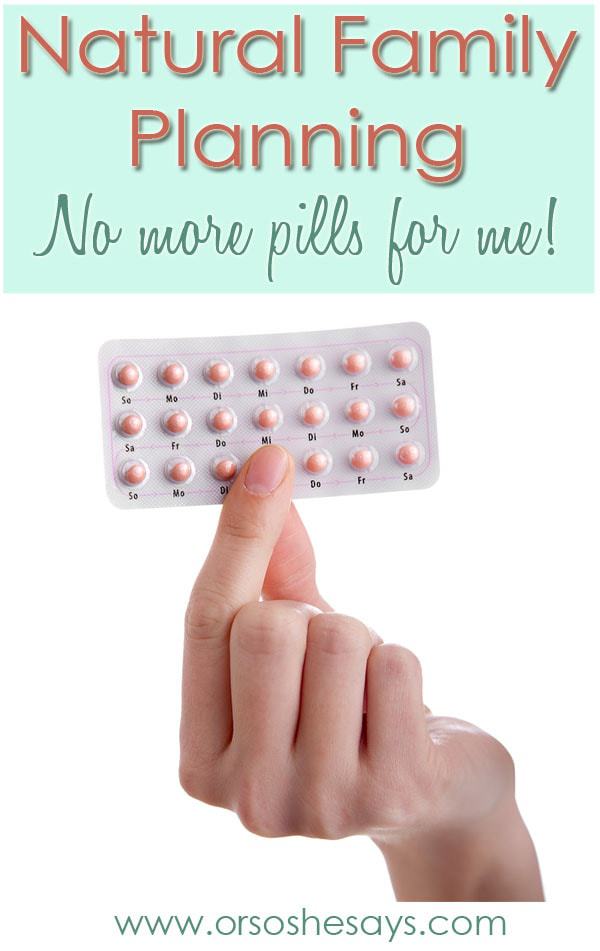 After baby #6, my sweet little surprise and angel-baby, I thought I would give the IUD one more chance. It lasted probably 5 months and I had enough. My skin was breaking out like crazy! I couldn't bring myself to do the pill again, so I did what I usually do when I need a little medical advice… ask the Facebook fans! Ha. They always come through for me! So, several ladies mentioned the same disdain for b.c. and mentioned Natural Family Planning as an option, something they LOVED. I had heard of people 'charting' and stuff like that, but for some silly reason, had never looked into it. I probably listened to my doctor a little too much over the years, when I should have been doing more research…. BECAUSE I'm totally doing the Natural Family Planning thing now and it's been AWESOME. It's so nice to know I am now officially 100% me, no added hormones. The best part is, I found this handy device to help me with the whole process. It has made it all SO, so easy!
Have you heard of the fertility mini computer, Lady Comp? I stumbled upon it while researching NFP. Before I decided to splurge and buy it, I purchased a wonderful book called Taking Charge of Your Fertility. I haven't made it through the whole thing yet, but it is the coolest, most informative book, all about understanding the female body and well, taking charge of your fertility. You could often find me at the kitchen table, eating my turkey sandwich and reading about the different thickness of vaginal discharge and what it means. Totally enlightening, really. I think every woman should read it!
I read through the section about how to chart and eventually my mind came back to that neat little product I had read about earlier, Lady Comp.
From their website:
"The fertility computer takes your basal body temperature (BBT) every morning when you wake up with the most advanced temperature sensor (1/100 degrees accurate). It then automatically compares it with its bio-mathematical forecasting software and stored information of all available family planning research in addition to hundreds of thousands of cycles of other women, to accurately determine, analyze and display your individual cycle. This is why the intelligent fertility computer is one of the most effective fertility monitors in the world. It is 99.3% effective right from the start. A Pearl Index of 0.7 means that this 100-percent natural method is 99.3 percent safe and effective."
So, it's pretty pricey, at about $500 dollars (payment plans available.) But, here's what I figured… my IUD cost me $800, $200 to remove. My birth control pills cost roughly $300 a year. My cell phone cost almost $500, with no service included. We'll keep my hair salon costs private, in case the hubs reads this. Just teasin. But, you get the point! $500 to be off added hormones, have Natural Family Planning made SUPER easy (almost brainless), and never have to pay for birth control again, sounded pretty worth it to me. So, I bought it and am so happy I did! Every morning, the little device sounds an alarm to wake me up. I stick the attached thermometer in my mouth, wait till it beeps, and I'm done. Based on my body temperature pattern and other factors, it then gives me a green light (infertile day), red light (fertile), or yellow light (caution/undetermined.) Depending on whether you are looking to get pregnant, or not, is what the lights will mean to you. For me, a red light means to use some sort of protection. Green light means I'm good to go. Obviously, if you were looking to get pregnant, the red lights would mean those are your fertile days, so get busy. The light color is valid for 24 hours. The device also keeps tracks of your previous months, so you can look at the pattern, know when your period is about to start, etc.
So, why Lady Comp over charting yourself with a much cheaper thermometer? Well, I asked Lady Comp, myself. Here's what they said, "Lady-Comp has an extremely accurate thermal sensor as well as removing the potential for human error. Because a woman's temperature naturally varies every day, it is easy to look at a chart and incorrectly infer that a slight temperature rise was due to ovulation and not because of some other reason (i.e. change in ambient temperature, lack of sleep, stress or even illness). Lady-Comp uses a complex algorithm to constantly evaluate the daily temperatures and compare them not only to the user's own past temperatures and cycles, but also to its database of more than 200 thousand cycles.
In regards to the charting apps, as far as I know, there are none currently on the US market that have been cleared by the FDA, whereas, the LC has, including its clinically proven 99.3% accuracy."
I'll admit, the first couple months that I used Lady Comp, I was super nervous. Not using a prescribed birth control was such a foreign concept to me and I was not ready to be pregnant again. But, it totally works! Oh, and it's funny how your bedroom conversations change with this thing… you'll frequently hear things like, 'What color light do you have?' 'So… it's yellow. How serious do you think that is?' … yep.
Anyway, I'm sold. Natural Family Planning… so great, totally doable. Lady Comp makes it even easier. You can find lots of answers to Lady Comp questions on their Q&A page. (Just noticed they're back-ordered until the end of the month.) 🙁 Thank you, Facebook friends for helping me out!