As a member of the Mom It Forward Blogger Network, this post is sponsored by Cans Get You Cooking.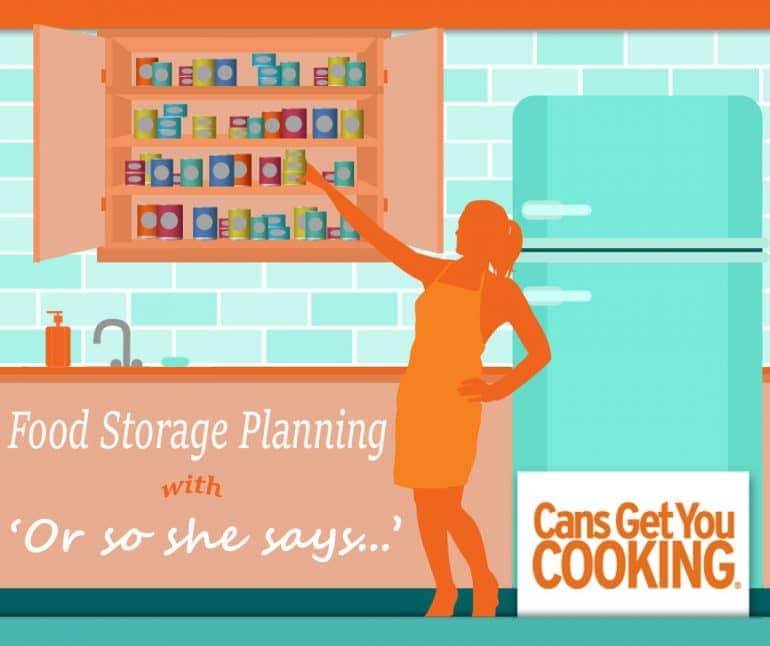 Hey everyone! It's Liv back with you again, excited to share some tips on food storage planning! My husband and I just recently organized our food storage, and it has made meals a little bit smoother at my house. I no longer have to wonder if I need to make a last-minute trip to the grocery store because I now know what's stacked in the closets downstairs. Our food storage planning offers me relief because I know I have nutritious food options without having to drag my kids to the store every week when I run out of fresh produce.
It can be expensive to purchase fresh foods year round, and that's why I love having a pantry, or "cantry" (can + pantry) at my disposal; I know I'll always have some backup fruits and veggies on hand for when the farmer's market finally closes up shop for the season (any day now, right?!). Getting my kids to eat certain foods is usually only successful if I offer it to them regularly, so having a canned version of their beloved summer peaches, plums or corn means they'll keep eating those nutritious foods routinely. Thankfully, canned produce is canned within hours of being harvested, preserving their nutrients and health benefits naturally until they make their way to your dinner table. Canned goods are a great option for giving your family healthy foods any time of year.
Now, I'm not saying I never give up on dinner altogether and just take the kids somewhere fast and easy, but I am saying that when I take the time to look over my food storage, I'm better able to avoid those last-minute stops where I end up spending more money on less healthy food options just so I can get my family fed faster. Canned goods can be an equally convenient way to feed the family, with the added bonus of being more healthy and less expensive than eating out. And it's less stressful than dragging the kids somewhere and being stuck in a line to order food, am I right or AM I RIGHT?
In case you're like me and often feel overwhelmed about planning food storage and then actually organizing it at home, I've rounded up some links so you can have easy access to advice for keeping your food storage. You'll find downloadable spreadsheets, products, and DIY ideas for storing your canned goods and more right here in today's post. Check them out and get your cantry stocked!
Preparing for and Organizing Food Storage Planning:
Storage Ideas: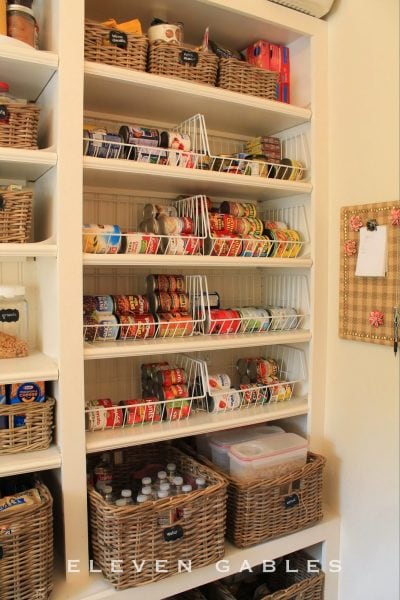 Eleven Gables Butler's Pantry – A Product You May Not Have Considered!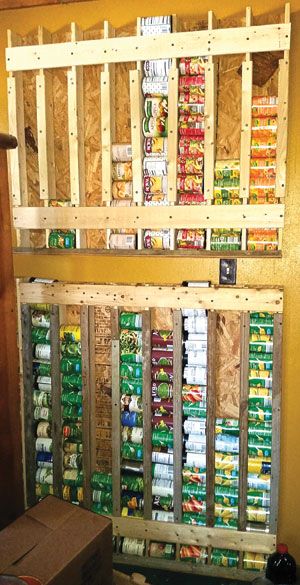 The Homestead Survival Vertical Food Storage – Build Your Own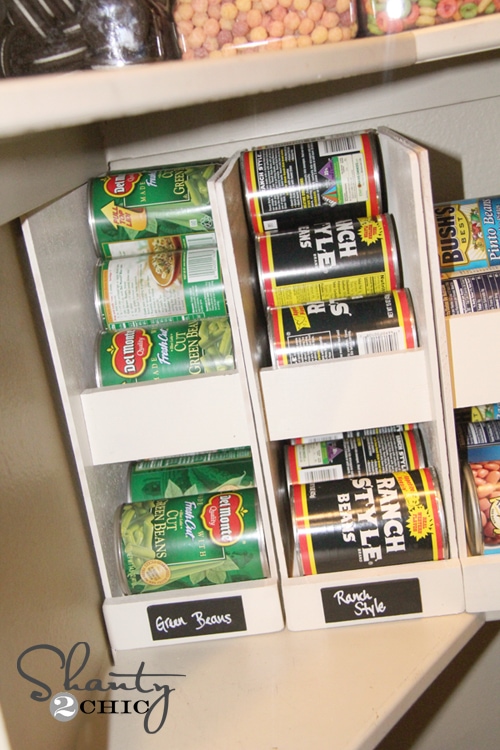 Shanty 2 Chic DIY Canned Food Organizer – Customizable DIY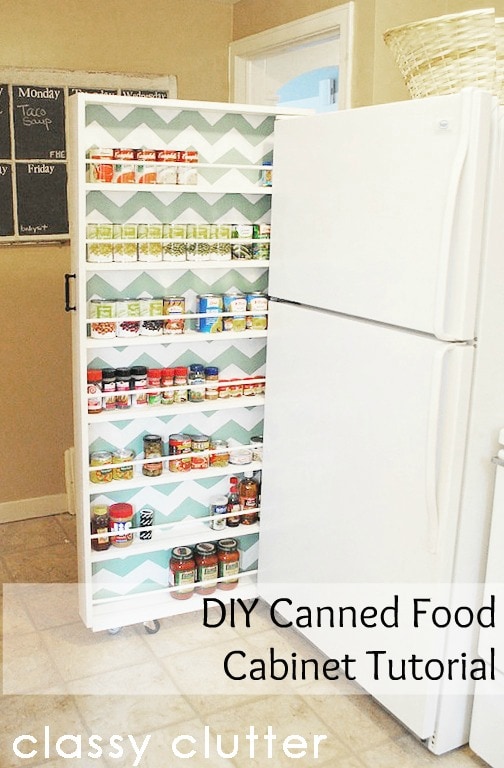 Classy Clutter DIY Canned Food Storage for A Small Space
Organizer Products: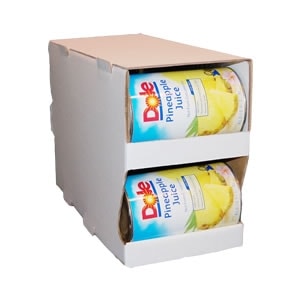 Can Organizers for a Small Space – For When You Don't Want to Make Your Own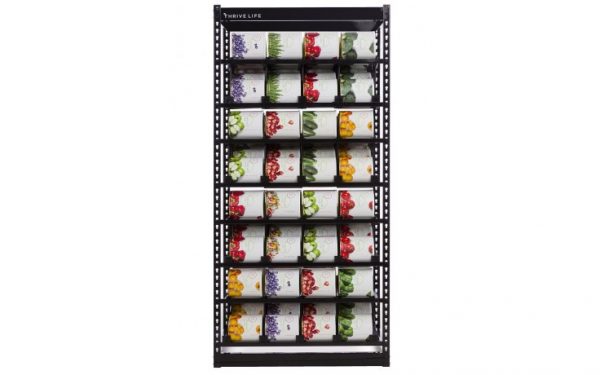 Ready-Made Shelves for Larger Spaces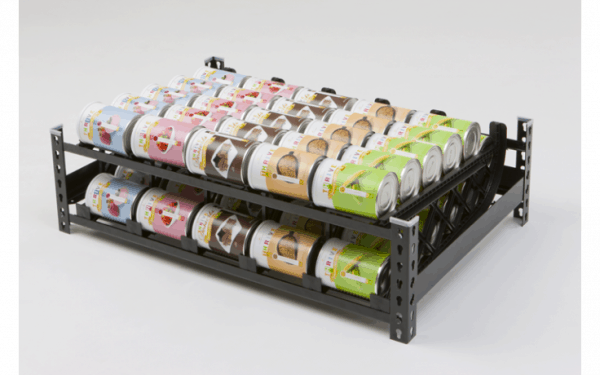 Ready-Made Shelves for Under the Bed
Planning Food Storage: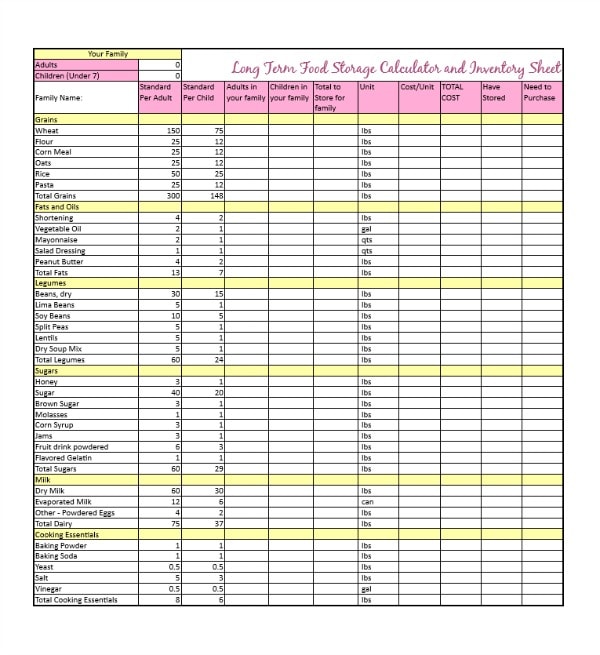 Food Storage Made Easy – Printable Spreadsheets for Long-Term Storage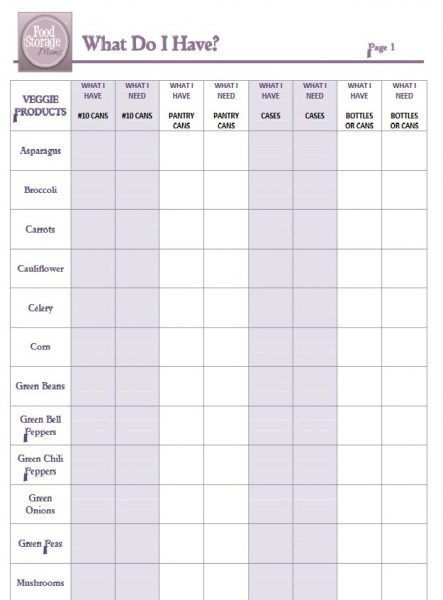 Food Storage Moms Inventory Printables
With these storage and organizing ideas, planning food storage can be a lot less overwhelming. With a well-stocked inventory of canned goods, you could be among the 95% of moms polled who were more likely to make a home-cooked meal if they had food at hand. Make meal time easier for yourself, and more nutritious for your family and get cooking with cans!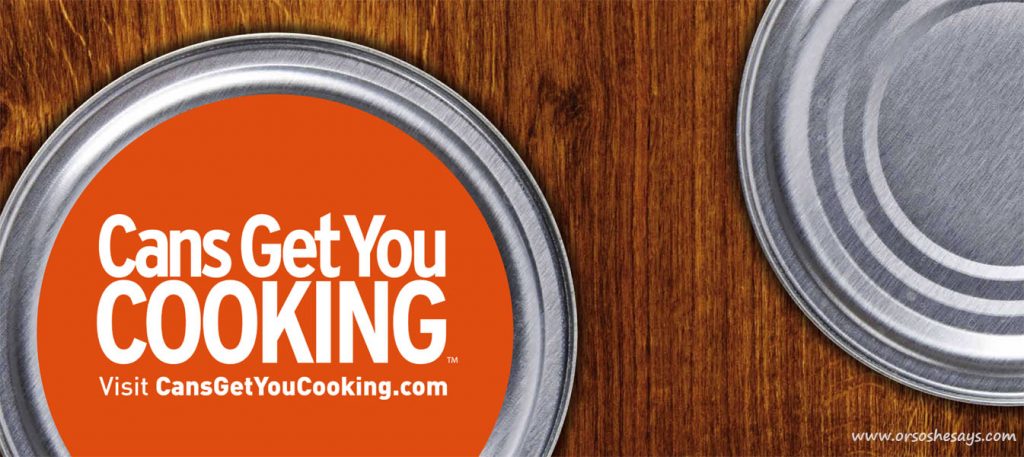 Save
Save
Save
Save