It's the time of year to start thinking of giving! Today Rachel has some insight on how to plan a food drive, and it's perfect to get the whole family involved in a good cause.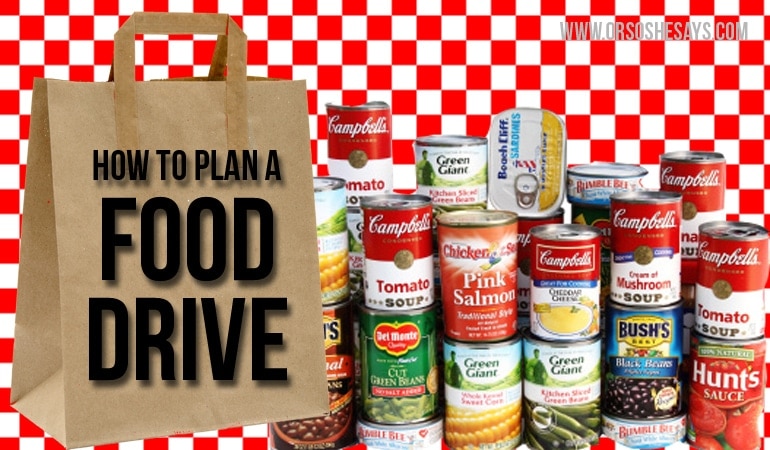 Hello OSSS readers! It's Rachel here. Can you believe Thanksgiving and Christmas are coming up so quickly?! This season is a busy time, but don't let the chance to plan for meaningful projects slip by. It's a great time of year to plan to give to others, from drawing names for a family "Secret Service Santa" game to a Random Acts of Kindness campaign. This year I'm helping out with a canned food drive with friends from work, so I thought it timely to share a post on how to plan a food drive.
Have you ever put together a food drive? I highly recommend it! It's not very difficult, but there are a few simple ideas to make it most effective.
First, choose in advance which organization (Food Bank or charity) you'll be assisting. Most organizations have websites with donation guidelines. Don't know where your local food bank is? Check Feeding America: you can find your nearest food bank simply by entering your zip code.
WHAT TO COLLECT
Most food banks share similar guidelines: collect only non-perishable food items; no homemade or home bottled food; avoid glass jars because they break easily. Include these guidelines on any flyers or posters.
Canned foods like soup, canned fruit, or canned vegetables are nearly always welcome. Protein is a crucial staple that is often in short supply. Items like cans of tuna, chicken, and beans are usually in high demand, as is peanut butter and almond butter.
Mayonnaise, ketchup, mustard, salt and pepper are often forgotten items that help make turn basic canned goods into a meal.
Baby food, baby cereal, canisters of formula and boxes of diapers can be crucial and provide welcome relief for hungry little ones.
Avoid cake or brownie mix boxes. These items require so many other ingredients, like oil, eggs, and butter that they are a less practical choice.
HOW TO ADVERTISE
Choose a date to pick up all the food items. Decide if you'll pick up the items from homes or have a location spot (like an empty box at work). Make sure everyone knows the deadline.
Put together a simple flyer, a poster, and use social media, from Facebook to Instagram to Twitter to get the word out. Share the deadline and the collection guidelines. Share with everyone in advance and do a follow up right before the deadline.
Prepare for success! Get together some boxes (ideal) or sturdy bags to contain all of your items.
FINISH STRONG
Make sure you deliver your collected items in a timely manner! Don't let those canned goods linger in your trunk or your garage. Get them delivered to the Food Bank right away.
Take a photo of the delivery and post it on social media thanking all of your awesome supporters! Everyone will be happy to see their donations at the Food Bank.
Follow up with everyone who donated! Share how many cans the group gathered or how many meals were provided, if possible. Do your best to help everyone feel great about participating.
If you're less interested in a formal "Food Drive" consider putting it together trick-or-treat style: give a group of people bags and have them go door to door (in a safe neighborhood) to ask for donations to the local Food Bank! I've done this before, too, and it's always heart-warming how many neighbors are more than happy to help out at a moments notice. Or, if you're throwing a holiday party anyway, just add a note to invite your friends to bring a few cans for the food bank. It's a simple way to make a difference. Finally, you could simply give money! Your local food bank will always appreciate a monetary donation.
Enjoy a little more "giving" with your Thanksgiving this year!
Check out these posts on 'Or so she says…' too!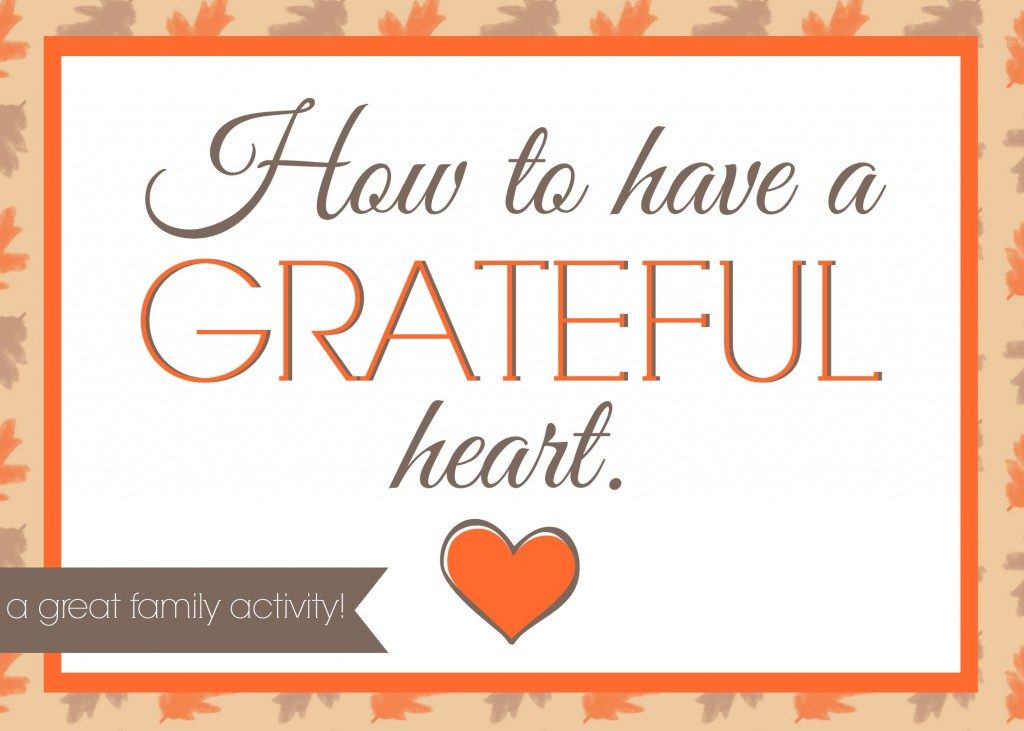 Family Service Activity ~ Just Keep Swimming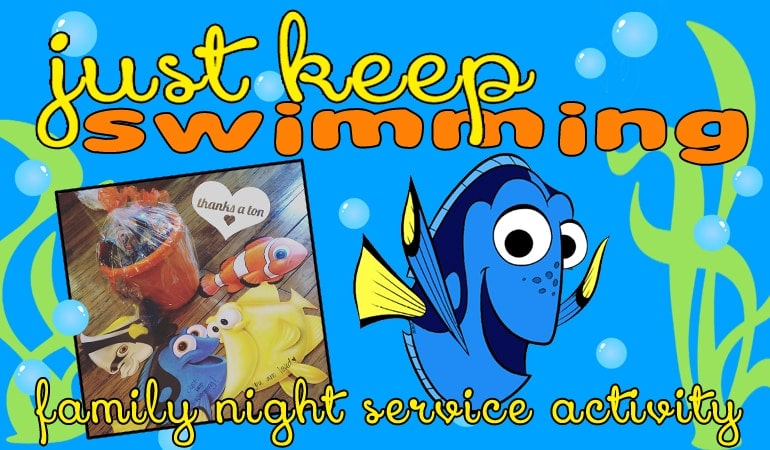 Service to Sherman ~ A Surprising Lesson, A Change of Heart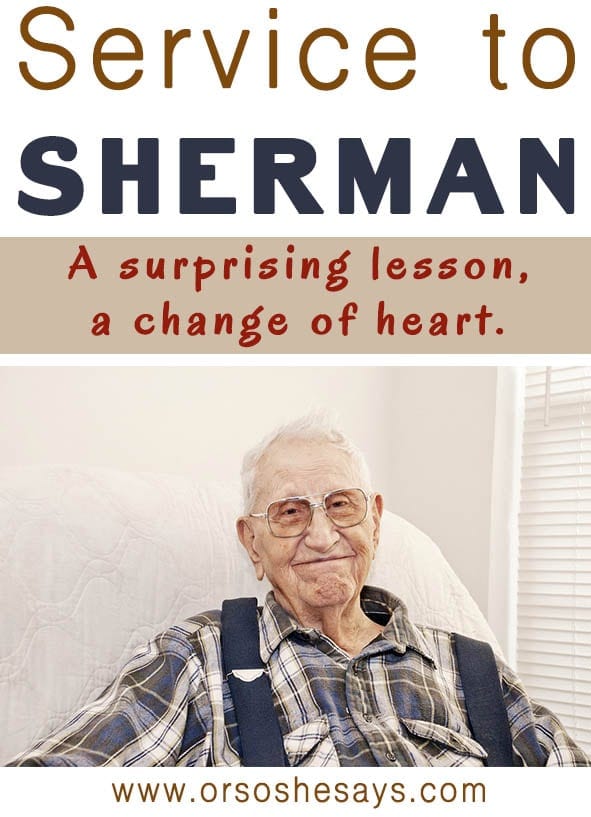 Save
Save