Today's the day! I'm renewing my challenge for you from last year… give it a try. Watch General Conference, with an open mind and heart, and see if you feel inspired. I dare you. I look forward to it so much… probably because life is just too darn stressful, and I need it so much. If you hear something that makes you want to be a better person, email me and tell me all about it! ([email protected]) In return, I'll tell you about a favorite part of mine.
It will be live on tv, today at 10 am MDT, and the second session at 2 pm MDT. You should be able to easily find it on your tv or the radio, OR you can watch it live here: http://bit.ly/19Rfidn
If you miss the sessions, they should be available really soon to rematch. Just check back on the link shared above, I would imagine they'll have it there.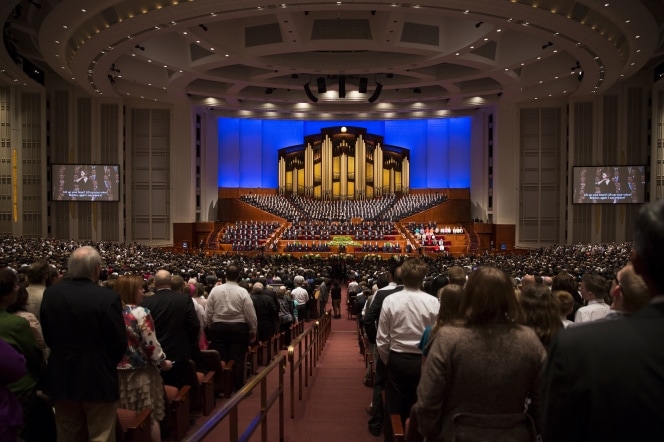 If you ever want to learn more about the Mormon church, I recommend going straight to the source, www.mormon.org and lds.org.
Have a wonderful Sunday (and, enjoy General Conference!)
Oh, and duh… Happy Easter!! I hope you have a really special day with your family.
Looking for more inspiration, check out these past posts: I'll Buy You This Awesome Movie, How to Never Miss a Day of Scripture Reading, Why Are Your Favorite Bloggers Mormon?, and Sunday Sunshine Week 8.
* Comments are always turned off on inspirational posts, so as not to detract from the spirit of the message.
If you love the post, please share it. *