My name is Tara and I couldn't be more thrilled about the chance to be posting on one of my favorite blogs! I am married to my best friend in the whole world and I'm sorry ladies, but he also happens to be the hottest guy I know. We just recently had our first little man in December and I am absolutely LOVING my new role as 'mommy'! Here is a picture of my small but perfect little family. This is the most recent picture of us all together. It was actually taken around Christmas time, but now that I have a small child, I find myself behind the camera more often than not. Funny how that works!
I enjoy spending time with family and friends, peanut butter, watching movies, daisies, eating, summertime, blogging, enjoying the outdoors, and making my little man giggle (He just started…. So cute!! Feel free to click
here
if you want to check it out). I aspire to become a better crafter, organizer, cook, wife, and mother, which is one of the reasons I have come to love this particular blog!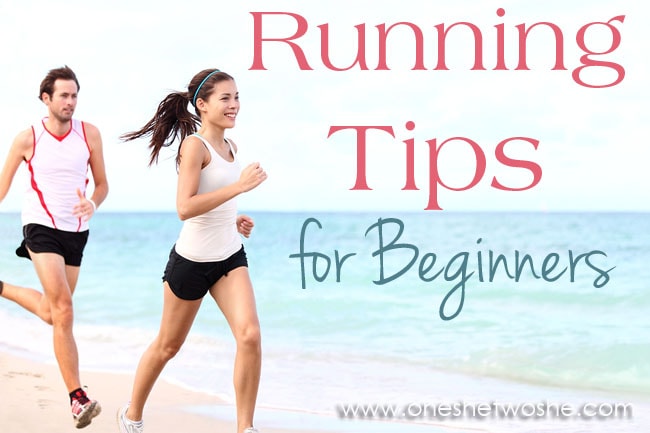 In my list above, I managed to leave out one of my very favorite things to do. Because of my aforementioned love for eating, I have also developed a very necessary love for exercise! I graduated from Utah State with a degree in Exercise Science and have since become a self-proclaimed racing extraordinaire. I love running so I started off with some simple 5Ks and 10Ks, and have since graduated to ½ marathons and triathlons. This is a fun picture of me, my brother (in the middle), and our good friend Mark the morning of the Spudman Triathlon up in Burley, Idaho. So fun , if you are up for a good challenge!!
With spring at our doorstep and this leftover baby weight dragging me down, I will be starting my training for my upcoming summer races. I thought I would share some of the things I have learned over the years, and hopefully give some useful running tips for those who may aspire to train for a race.
First things first…. Find a race and register for it! There are so many different races to choose from and you would be hard pressed to find a community that isn't hosting at least a 5K at some point in time. Memorial Day is coming up and holidays are almost always race days. You can check your community's calendar to see if there is an upcoming event, or even just do a little Google search online for a race near you.
Here are a few sites I like to use:
Either way, find yourself a race and REGISTER FOR IT!! I don't know about you, but money is a major motivation for me… If I have paid for a race I am about 100 times more likely to actually train for and run in it! I'm speaking from experience.
Second, find the right gear. Shoes, in my opinion, are the most important gear purchase you can make. Everybody's feet are different and everybody runs a little different (One of my favorite things to do in a race is watch how people run… very entertaining and helps keep your mind occupied). I personally have flat feet so I require a shoe with a lot of arch support. I would recommend that you find a running specialty shop that will fit you for the correct shoe. (If you happen to live in Davis County, Utah,
DeBoers
in Bountiful or
Striders
in Layton are fabulous!) You may end up spending a little more money, but I assure you it is an investment you will not regret!
Another great gear purchase, if you enjoy running outdoors like me, is a GPS watch. They are a little pricey as well, but I am honestly wondering how I ever lived without one. They have a lot of cool features and provide a great way to track your mileage and your pace. I used to have to drive around in my car to figure out the miles on a certain run, but now I don't have to. Love, love, love this purchase! Here is a picture of mine. You can easily find one at any major retailer. I think I bought mine at Walmart.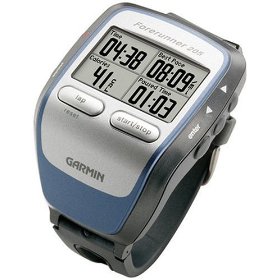 Still on the subject of gear, I love purchasing a nice little training outfit to start out the racing season. It's kind of strange how it works, but I find a little motivation out of having a cute outfit to wear… Go figure! Adidas have produced some of my most motivating training seasons. This tank may be a part of this year's!
Third, set up a training plan. This is probably one of the most important things you can do. I would love to tell you that I am one of those naturally motivated people that loves to wake up at the bum-crack of dawn and run my guts out, but that would be a lie! I do enjoy exercising, but I still struggle getting my feet on the pavement just like everyone else! I have to have a game plan! I put together a weekly plan for every race that I do, print it off and hang it up somewhere visible.
To begin putting your training plan together, I would recommend just finding one online to work from. Google something like '10K training plan' and you should find lots of options.
Runners World
has a few that I have used before. Keep in mind that you don't have to follow the plan EXACTLY as it is printed… just use it as a guide.
Here are a few tips for designing your plan and making it your own:
1) Pick out the days of the week that work for you. A good solid plan will have about 4-5 training days and 2-3 rest days. Remember, rest days are just as important as training days! You want to give your body time to recover and you definitely don't want any injuries to creep in and cramp your training schedule (trust me!!!).
2) One day a week, plan to do a long run. I usually do Saturdays just because that day is more open for me. Whatever works, just make it the same day each week.
3) Add variety! You don't want to get bored by just running every single day…. Lame!! Add in some cross training (biking, swimming, etc), intervals, toning, aerobics classes, tempo runs (Google that if you don't know what they are)…. Anything to add a little spice into your training life. Plus, going back to #1, you are less likely to develop an injury.
4) Start at your current level of fitness and work your way up GRADUALLY. It may seem like a simple thing, but I have fallen victim to this a few times. I would either begin training too hard or too fast (or both) and I would wind up burned out or injured within the first few weeks… No good! Begin at a realistic level and then increase things gradually! This will also involve choosing a race that will give you plenty of time to train. Don't sign up for a marathon that is only 2 months away when you can currently only run 3 miles… Unless you are some sort of freak athlete, it won't happen!
So, get on it and find yourself a race to run! Spring has sprung my friends, and there is no better time to begin than now!
Here are a few more tips, just to finish up:
Don't forget to eat well!! You will find it is quite amazing how big of a difference food can make in your training regiment. Don't eat too soon before a run, and eat something that will give you energy like some good carbs. Eat some good proteins after a run to help build your muscles back up.
Don't be too hard on yourself! Everybody has good running days and bad running days. Don't let the bad ones discourage you. Try to look at what may have caused your bad day (ie foods you ate, sleep you got, etc), tweak things a little and get back out there!
Don't let your ego get in the way of SMART training! This is something I really do struggle with at times. Either I think I should be able to go faster or harder, or I go to the gym or even for a run outside and see others doing the same, and feel the need to show them how freaking awesome I am. Stick to your plan and don't overdo it! While a challenge is good at times and does help to make you stronger over time, it's still a process and it will take time. Have patience with yourself and remember that nobody is watching you or paying attention to how hard or fast you are going. Race day is when you really want to be able to show off your totally awesome skills!
Find friends or family to either train for the race with you or even just to come out to the race and cheer you on. My husband is not much of a racer (yet), but he makes a tremendous cheerleader (and I assure you, he is very proud of his title)!
Have fun!!!! Some people look at running as a chore or that dreaded task you know you should do, but just don't want to. It doesn't have to be that way! Make it fun!! Put a motivating playlist together on your ipod, plan runs with good friends, or, if you're like me, have a scrumptious treat waiting at home for you to enjoy after. Whatever it takes, but make it something that you look forward to each day!
I hope these running tips have inspired you in some way to get your race on!! There seriously is nothing quite like crossing that finish line at the end of a race that you have trained so hard for, and having a crowd of strangers and friends cheering you on!! It is an amazing feeling!! So, in the words of our dear friends at Nike…. JUST DO IT!!! You won't regret it!
Thanks again Mariel for the opportunity to post on your fabulous blog!