I have my high school friend and then my husband to thank for introducing me to country music and for turning me into a fan! There's just something genuine and approachable about country music, especially older country music. My husband loves "classic" country, and of course that means he has a lot of Garth Brooks' music. I was excited to tell him (and you all) about Garth's brand new single, "Mom."
"Mom" is a very moving song about a conversation God has a with a little baby who's headed to Earth to meet his/her mother. The lyrics of the song describe what a mother is, and it's incredibly touching. I challenge you to listen to it and not cry. I know I couldn't keep back the tears thinking about my own mom and what a privilege it is to be a mother myself to three (four this July). The way God describes mothers is just beautiful. It's a song with meaning on many different levels, and one that I don't see myself ever getting tired of. Just click the play button below to listen for yourself. I'm sure you'll love it as much as I do!
"Mom" is one of twelve songs on Garth Brooks' first studio record in 13 years titled, "Man Against Machine," and it's the first time Brooks' music has been available to buy digitally! This album, along with his other music, is only available on GhostTunes, an online music platform founded by Brooks.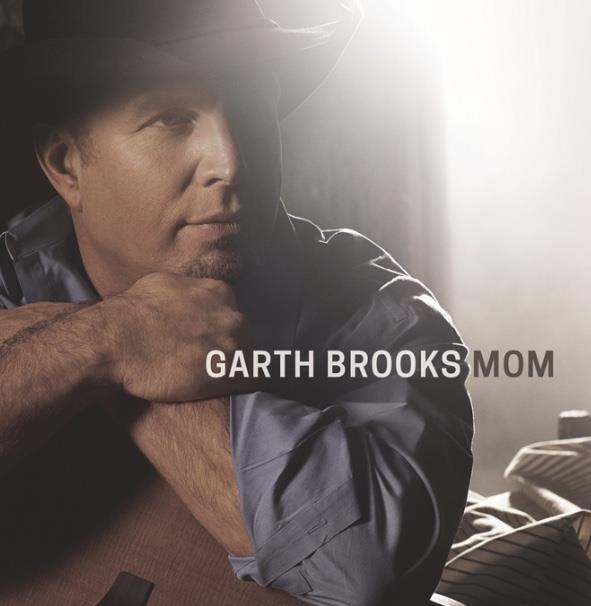 GhostTunes has millions of songs, albums, products and creative bundles from artists of all genres, not just country. The idea behind GhostTunes is to give artists the freedom to sell their music however they choose, and for fans to have the freedom to listen to their music on the mobile device(s) of their choice. I love that you can listen to your purchased music immediately without having to download it first. Learn more at www.GhostTunes.com! I think you'll quickly fall in love with this unique music outlet!
To celebrate the release of "Mom," GhostTunes is offering one lucky mom and a guest of their choice a chance to see Garth Brooks live in concert. The prize package included airfare and hotel accommodations! That's a contest I would LOVE to win!! For more information and to enter to win, click here!
I hope all the moms out there have an amazing Christmas this week and remember just how special they are! Happy holidays!
Disclaimer: Compensation was provided by GhostTunes via MomTrends. The opinions expressed herein are those of the author and are not indicative of the opinions of Ghost Tunes or MomTrends.