Today's Picks: Gifts for Girls, ages 7 to 12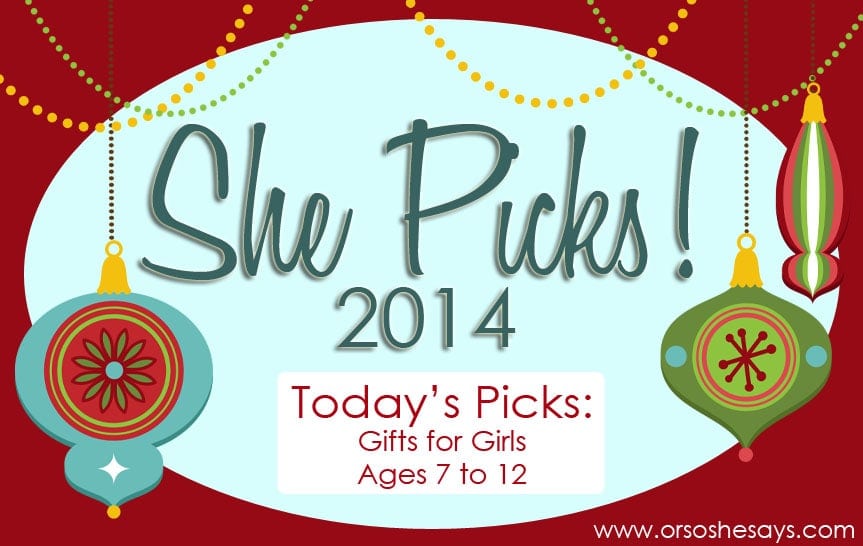 I remember being 8 years old when my aunt taught me how to crochet. Granted, I could only make a long, thin, rope… but, my rope got pretty dang long! I loved it. And now… I can't remember the first thing about how to crochet. I'm bummed and I would love to learn again AND teach my 8 year old girl to do it too. I've read great things about the Granny Square kit from Alex and think it would make a great gift! It's also something you could do WITH the special girl, and that's always a bonus.
Bundle this gift with: the book Kids Crochet: Projects for Kids of All Ages, The Art of Crochet 4 Kids DVD (a great way to learn more!), or a pouch of extra crochet hooks.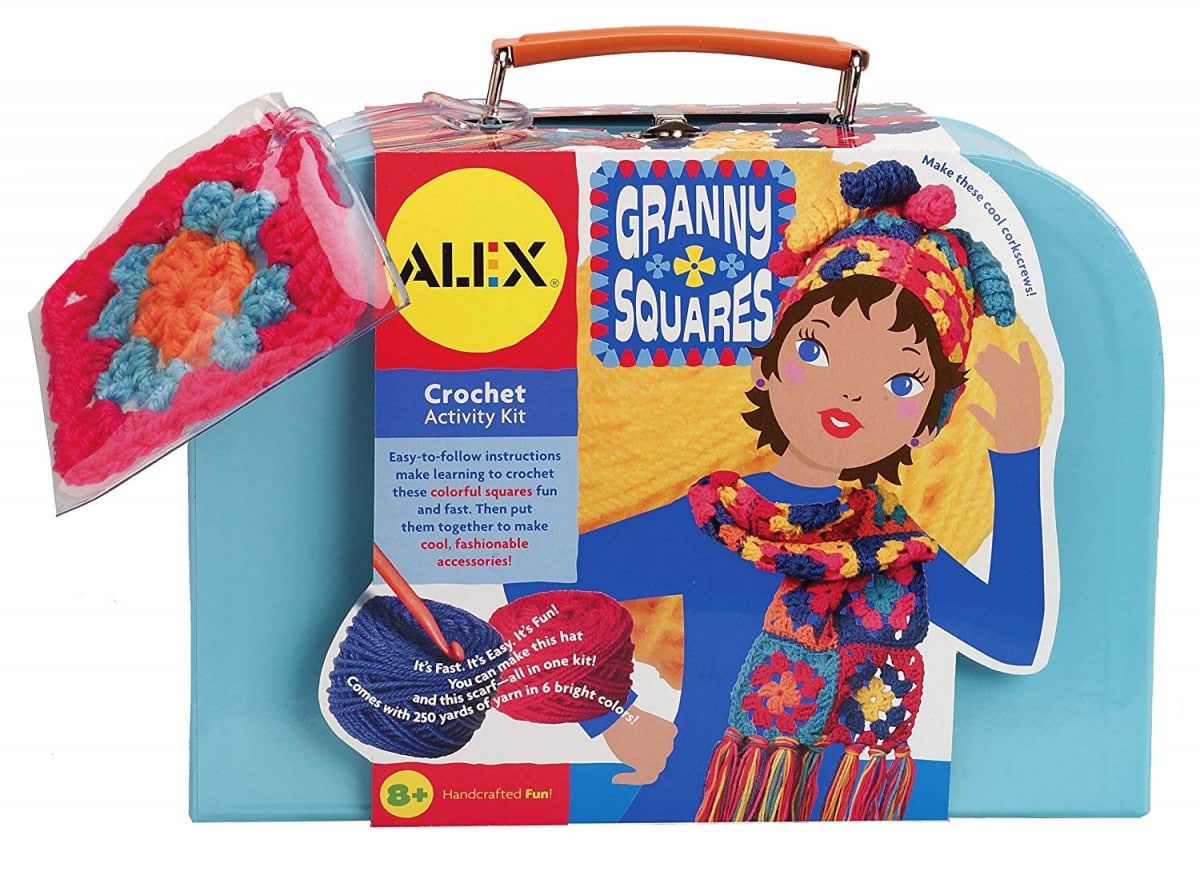 My daughter has recently become super interested in doing her own hair, changing out her earrings every 30 minutes, and sneaking into mom's makeup drawer. She's always telling me that she wants to do her own hair now. I recently bought her the Conair Infiniti Pro Curl Secret because it makes curling hair so easy! You'll have to watch the video in the link to see how it works. But, my daughter loves to use it on her hair and then tries to coerce her little sister to come be her salon client. It's a pricier gift, but a great tool to have, especially if it means that little miss can do the job herself (or with a little help, depending on her age.)
Bundle this gift with: the highly rated Tangle Teaser Brush, the favorite Conair Quick Gems Hair Jeweler, or one of the most used books in my house, right now, Amazing Hairstyles.
My girls LOVE to draw and color. They would be over-the-moon to have their own sticker maker. This Kids X-Treme Sticker Maker comes with little pictures to color (to make into stickers) that include velvet, glitter, and metallic, markers, and a sticker book. It gets great reviews too!
Bundle this gift with: a Sticker Maker refill cartridge, a set of 50 Crayola markers (includes 12 silly scent markers!), or a box of blank cards and envelopes to decorate with stickers!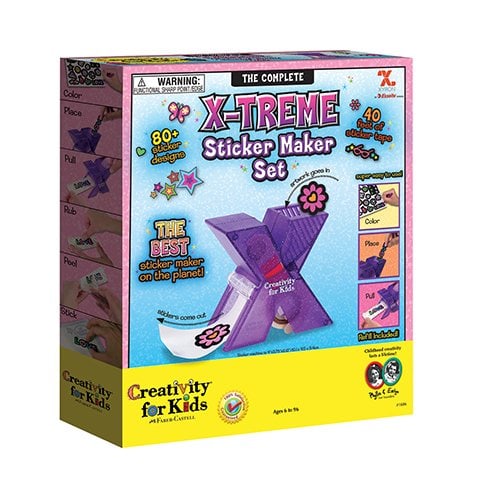 Disney's Frozen is still endearing for older girls (heck, I'm a big fan!) But, if dolls and play sets are a little too 'young', this Frozen jewelry set is perfect! Isn't it pretty?? It comes in a Frozen jewelry box. However, if you want to save money, you could just buy the earrings or necklace separately.
Bundle this gift with: a Frozen Ultra Soft Throw Blanket, a Frozen snow globe, or a Frozen 2015 Wall Calendar.
My Audrey loves to have slumber parties with her little sister and cousin. I saw this fun Slumber Party Box of Questions and can totally see the girls staying up late quizzing each other. It includes 42 question cards and is compact enough to tote around to sleepovers.
Bundle this gift with: this cute book Slumber Wonders (to put together the ultimate slumber party!), the always fun Mad Libs – Sleepover version, or this super cute duffel bag (perfect for over-nighters!)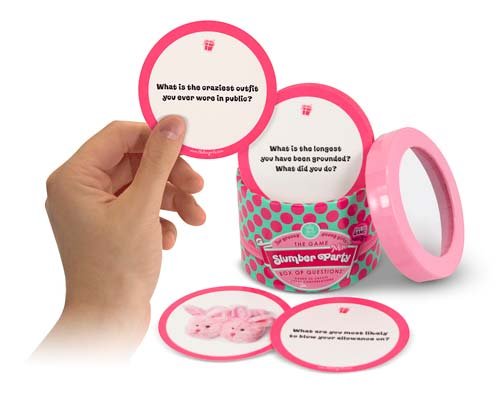 Speaking of sleepovers, my girls LOVE painting their nails with their friends. They would get a kick out of being able to do a full-on pedicure, using this Invigorating Pedicure Foot Spa.
Bundle this gift with: these Teenie Toe Separators for girls up to 12 (perfect!), these American Girl Nail Stickers, or this fun Neon Nail Lacquer.
Finally, both of my girls have a Furby on their wish list! I remember these from when I was younger and looks like they're still going strong! Well, looks like they're a little more advanced now, as they even work with a special app. "Your Furby Boom responds to you, changes personalities based on how you treat it, dances to music, talks to other Furby Boom creatures and virtual Furby Furblings creatures, and more than anything, wants to connect with you!" Super fun! And, I love the variety of colors out there.
Need more gift ideas for girls, ages 7 to 12??
Check out the She Picks! from past years: 2011, 2012, 2013 and even more can be found here at Gift Idea Central (where ALL past and future gift ideas on 'Or so she says…' are saved. It's a MUST-PIN!!)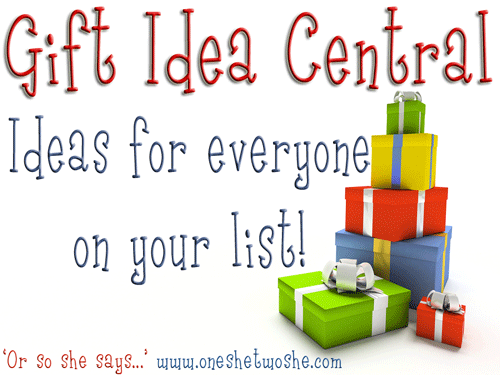 Lots more great gifts on my favorite shopping site, Amazon!
See you back tomorrow and every weekday for the next 3 WEEKS for more She Picks!
Previous She Picks! 2014:
Gift Ideas for Girls, Ages 3 to 6