Today's Picks: Gifts for Grandparents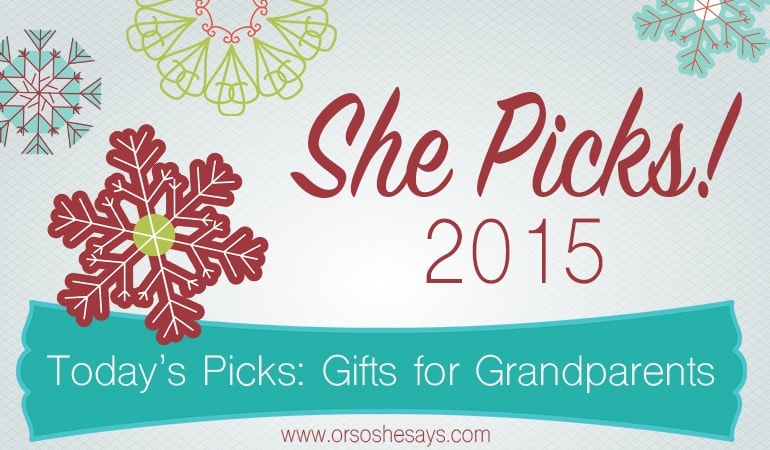 Pick #1
Have any of you seen these Wonderbag Non-Electric Portable Slow Cookers?? They slow cook your food by retaining the heat from an initial simmer on the stove. No outlets required! They can keep your delicious meal cooking for up to 12 hours, electricity and worry free. Reviewers love them for beach outings, potlucks, BBQ's, camping, holiday meals, and Sunday dinners. Apparently they are great at keeping food cold or frozen, too!
Bundle this gift with: The Wonderbag Way Cookbook would obviously pair nicely! A Le Creuset Silicone 8″ Round Cool Tool would be great to have when taking your yummy dish out of the Wonderbag and getting ready to serve it. If you really want to go all out, pair it with one of my all-time favorite pots, the Lodge Enameled Cast Iron Dutch Oven!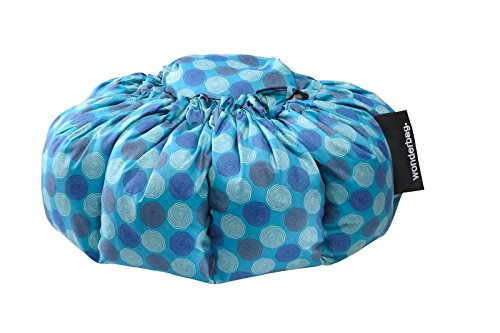 Pick #2
If you've got a grandma or grandpa in your life that loves to bake, take a look at this cake server. Seriously, there's nothing worse than making (or buying… wink! wink!) a beautiful cake and then absolutely destroying it when trying to cut and serve it! That's why, when I saw this Magisso Cake Server I couldn't help but fantasize about having one! All you need to do is press the Cake Server through a cake, squeeze it gently, and lift the piece onto your plate. Bam!
Bundle this gift with: This Progressive Collapsible Cupcake and Cake Carrier is loved by reviewers, and comes in some great colors, too! The Wilton Dessert Decorator Plus has been on my wishlist for a while; no more pastry bag messes!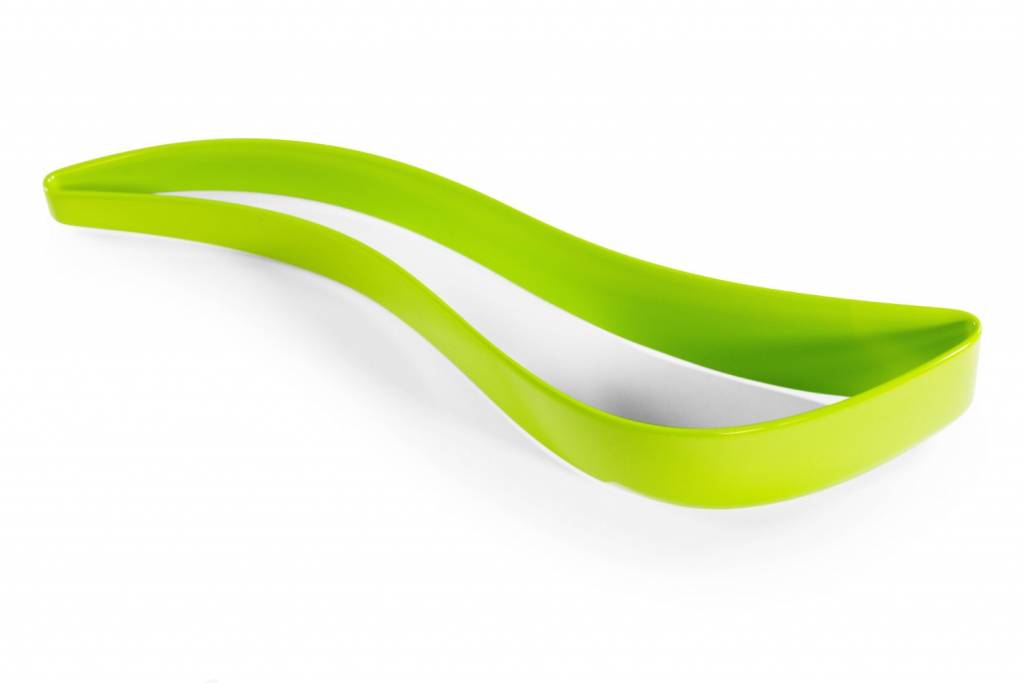 Pick #3
Everyone can use a good massage now and then! But, if you're like me and don't really have the time or babysitters for such things, check out this Zyllion Shiatsu Massage Pillow with Heat. It's perfect to use on your lower and upper-back, neck, abdomen, calf, and thigh areas. It comes with an adjustable strap that secures the cushion to your favorite chair (it even fits nicely just below the headrest in your car!)
Bundle this gift with: Penetrex: World's #1 OTC Pain Relief Cream is SO AWESOME for sore muscles and joint pain. It works so much better than Icy-Hot! Or bundle it with this Sunbeam Microplush Electric Heated Warming Blanket. It's perfect for that loved one that is always feeling cold. You could also throw in a Hand Held Scalp Head Massager; they are super cheap and OOH do they feel good!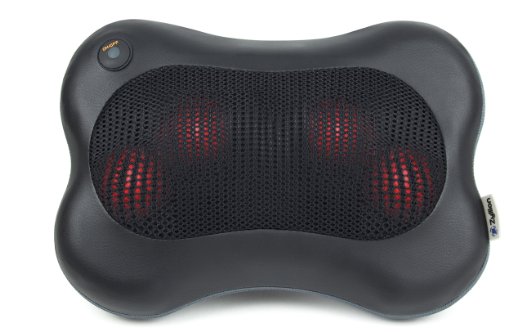 Pick #4
Is it weird that I'm making a gift list for grandparents and I want everything on the list?! I better NOT be becoming a grandparent anytime soon!! But I mean, look at this Kitchen Herb Kit. It's adorable! It comes with organic Basil, Parsley, and Mint seeds; all of which are in self-watering containers. You can have yummy, fresh herbs all year long and once you use them all up, read the instructions for replanting and you're good to go again!
Bundle this gift with: RSVP Herb Scissors that make chopping up herbs a breeze! These top-rated books would be great additions as well- Herbs & Spices: The Cook's Reference and The Flavor Bible. For something a little different get them this Secret Garden Adult Coloring Book and some colored pencils. You'd be surprised how relaxing and fun coloring is even as an adult!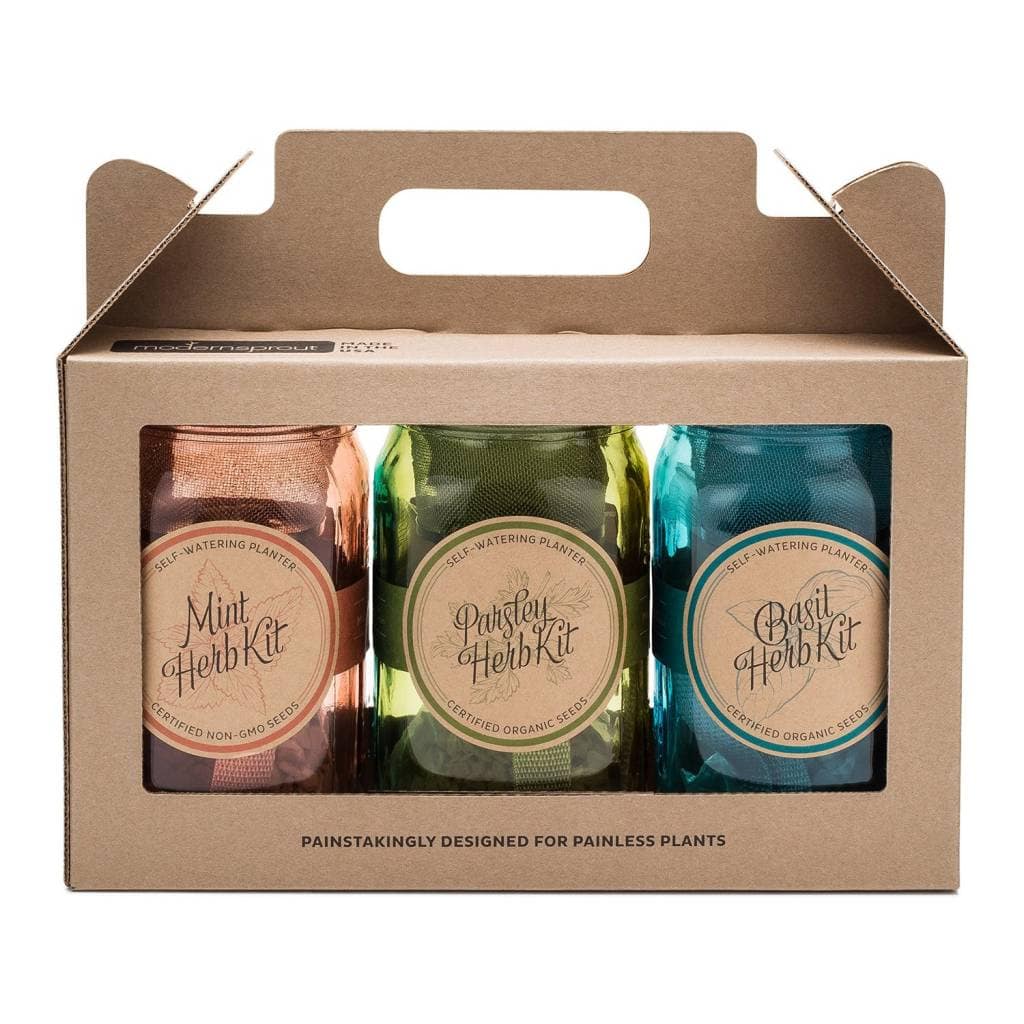 Pick #5
This Custom Handwriting Necklace would be such a great and thoughtful gift for any grandparent in your life! Check out the shop because they have lots of different styles and make bracelets and key-chains too! Maybe you have a grandparent who has recently lost their spouse? All you need to do is send this company a sample of what you want the engraving to say in their spouse's handwriting and they put it onto the necklace of your choice. I think this would be such a meaningful gift that would be treasured forever!
Bundle this gift with: A handwritten thank you/love note expressing how thankful you are to have them in your life; Note Card Cafe makes some cute blank cards! Or get them this book I'm reading right now, The Guernsey Literary and Potato Peel Pie Society. It's been a great book so far and I think anyone would love it!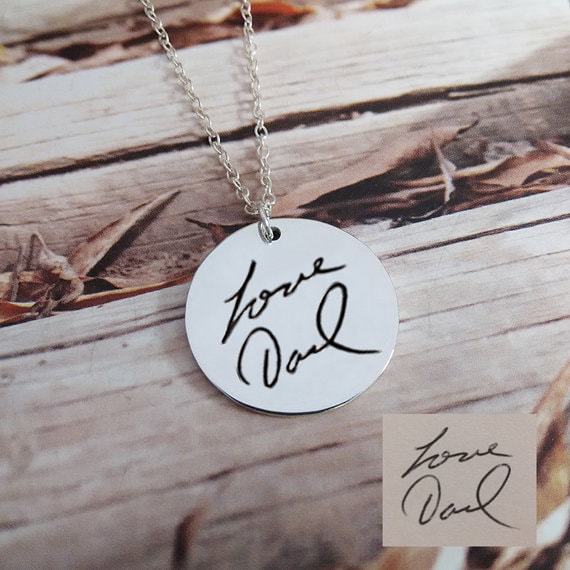 Pick #6
I saw this Legacybox company on Pinterest, and I immediately thought, "That is SO COOL!!" Legacybox takes all your outdated VHS tapes, film, photos, slides, audio tapes, videos, etc. and puts them onto DVDs and digital files that can be shared and enjoyed by your loved ones for years to come! I've heard so many people saying that they need to get their parents cherished memories digitized, but they don't have the time or knowledge to do so. That's why Legacybox is such an awesome thing! They do all the work for you; and no one can complain about that! 😉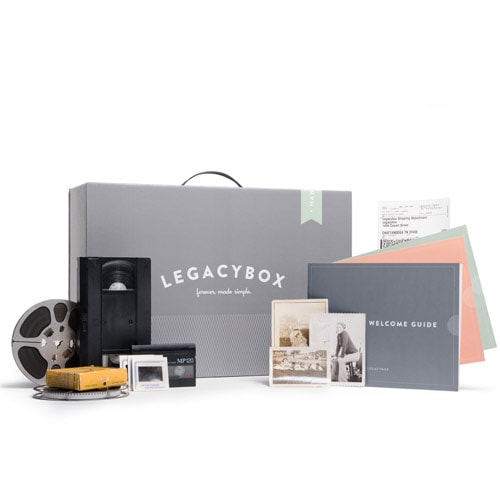 Pick #7
This Grandkids Photo Sign from GenuineLittles' Etsy shop is totally adorable! Just snag some pictures of their grandkids and clothespin them to the string. How cute! If they have more than 10 grandkids, you could string the pictures together so that they hang below the ones that are pinned and it would still look super cute.
Bundle this gift with: I think it'd be so fun to pair this gift with notes from all the grandkids (at least from the ones that can write or dictate a letter) that say how much they love and appreciate their grandparents. Talk about tugging on their heart-strings! 🙂 You could also get them these super cute books to read to their grandchildren- How to Babysit a Grandma and How to Babysit a Grandpa.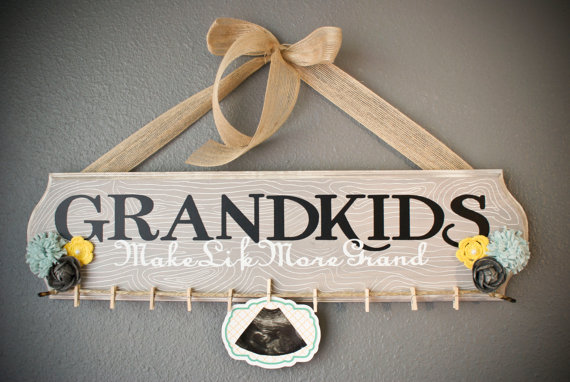 Pick #8
Give your grandparent the gift of relaxation with this Caravan Sports Infinity Zero Gravity Chair! They're supposedly super comfortable and recline with hardly any effort at all. They make great porch or deck chairs; reviewers even love them for the beach!
Bundle this gift with: While they sit in their new recliner let them enjoy the birds with this Perky-Pet Copper Panorama Bird Feeder and National Geographic Backyard Guide to the Birds of North America book. Or if birds really aren't their thing, get them one of these top-rated novels- The Nightingale or The Storied Life of A. J. Fikry.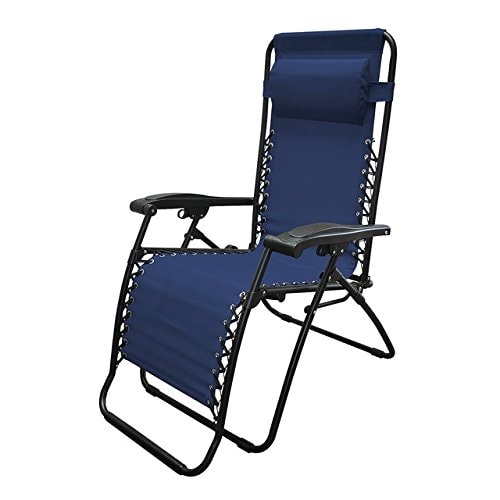 Need more gift ideas for grandparents?
Check out the She Picks! from past years:
Gifts for Grandparents ~ She Picks! 2011
Gifts for Grandparents ~ She Picks! 2012
Gifts for Grandparents ~ She Picks! 2013
Gifts for Grandparents ~ She Picks! 2014
and even more can be found here at Gift Idea Central (where ALL past and future gift ideas on 'Or so she says…' are saved. It's a MUST-PIN!!)
Lots more great gifts on my favorite shopping site, Amazon!
See you back tomorrow and every weekday for more She Picks!
Previous She Picks! 2015:
Gifts for Babies and Toddlers ~ She Picks! 2015
Gifts for Girls, Ages 3 to 6 ~ She Picks! 2015
Gifts for Boys, Ages 3 to 6 ~ She Picks! 2015
Gifts for Girls, Ages 7 to 12 ~ She Picks! 2015
Gifts for Boys, Ages 7 to 12 ~ She Picks! 2015
Gifts for Teenagers ~ She Picks! 2015
Gifts for Women ~She Picks! 2015