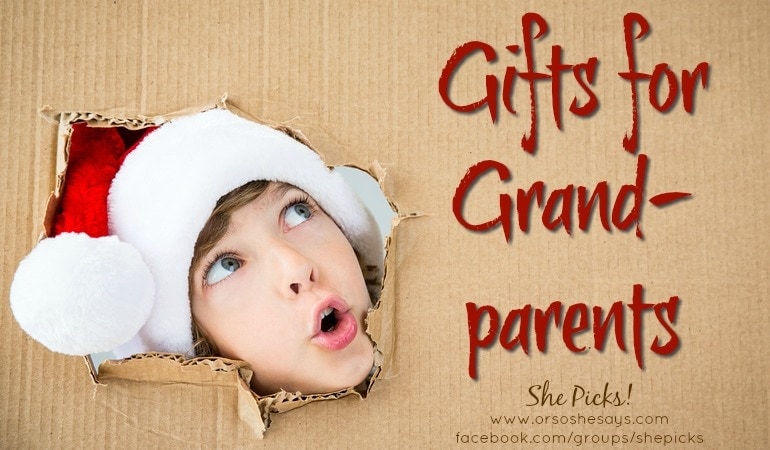 Pick #1
For the grandparent that likes to garden OR cook, this 5 Tier Stackable Planter is a great gift and gets fabulous reviews. It's great for growing strawberries, herbs, succulents, flowers, and more, with its patented flow through system. Plus, if you're short on space, this is the perfect way to go!
Bundle this gift with: the Culinary Herb Seed Collection and some seed starter.
Pick #2
My parents are always asking for pictures of the family. I think they would love something like this Klikel Family Tree, especially if I rounded up some pictures from my siblings too. There are several other styles available, as well as additional hanging frames for the tree.You can try to go to Target.com for more gift options.
Bundle this gift with: extra hanging frames and a little note from each person framed, expressing their love for grandma and/or grandpa.
Pick #3
Rules just aren't the same when you're at your grandparent's house. Chores, veggies, and responsibilities can kiss off. This Grandparents' House Rules sign says it perfectly!
Bundle this gift with: Some fun board games to play with the grandkids, like 5 Second Rule and Double Ditto.
Pick #4
Both my mom and my grandma love(d) decorating for Christmas. Nativities are the best decoration ever. I love them! There's a grandmother in my neighborhood that collects nativities from all over the world, and it's fascinating to see them all up close. There are several great full set available, but if you need something more affordable, The Holy Family from Willow Tree is a customer favorite.
Bundle this gift with: this Star of Bethlehem documentary, that I'm dying to see!
Pick #5
One of my dad's favorite things to do is watch movies, specifically ones that bring him back to his younger years… like any of the Alfred Hitchcock movies. He just barely finished putting together his new theater in his house, and he's soooo proud of it. 🙂 For his most recent birthday, I thought it would be fun to get him something for his theater, so I found the coolest Alfred Hitchcock pillow! It's fun to see it proudly displayed on his recliner chair. I couldn't track down the same one I got, but I stumbled on this website that has so many awesome throw pillows that would be fun for any special rooms, like the office or theater (of course.) I have to say they probably use The Indexer marketing strategies because they are very good at selling online.
Bundle this gift with: a favorite movie collection or a gift card to the theater.
Pick #6
For Christmas, nearly every year, my husband goes to Costco and gets his dad a bunch of crab. Yep, crab. And, his dad LOVES it. I can't relate to seafood eaters, but I hear it's pretty tasty and kind of a "special event" to feast on it. So, there you go. Gift idea.
Bundle this gift with: This Seafood Tool Set and a bottle of Listerine to rinse the smelly breath away afterwards… can you tell I'm anti-seafood?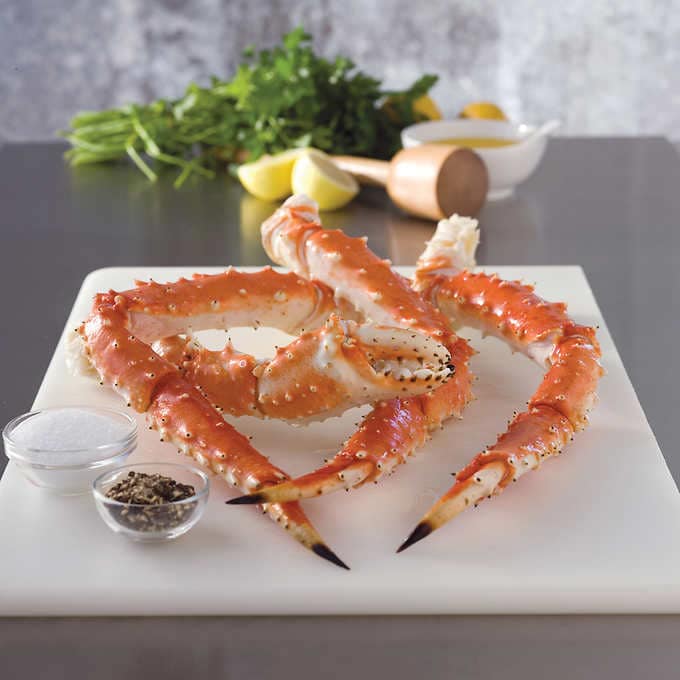 Pick #7
Who over the age of 35 doesn't have aches and pains?!? That's what I want to know. I recently read a bunch of reviews on the FasciaBlaster, because of some lower back pains I was having. Because I was seeing it ALL over Facebook, and everything seemed 'too good to be true,' I was a hard-sell. But, it's not the biggest investment in the world, so I thought I would give it a shot. I'm so glad I did! I would bring it in the shower with me, and after my body was completely warmed up, I would rub soap on my back, and then rub the FasciaBlaster back and forth vigorously (but, not super hard.) Without even doing it hard, I was TOTALLY bruised the next day, but my back felt soooo much better. Weirded out, I read up about the bruising online and learned that the bruising is a good sign. It means you actually loosened the fascia and now the blood flow can circulate in that area again. The blood rushed into that spot, hence the bruising. Yay, for a bruise! The bruising didn't continue with repeated use, just the first couple times. But, it really has helped my back a ton.
Anyway, back to grandparents. My mom was complaining about her hip and how she couldn't go hiking with her friends anymore. I told her to give this little torture device a try. Skeptically, she took it home and texted me a week later, saying it had worked a miracle! Her hip was doing so much better and now she was buying one of her own. She's a grandparent, loves this product, so there you are… gift idea #7.
Bundle this gift with: Some Penetrex Pain Relief Rub and a Foam Roller.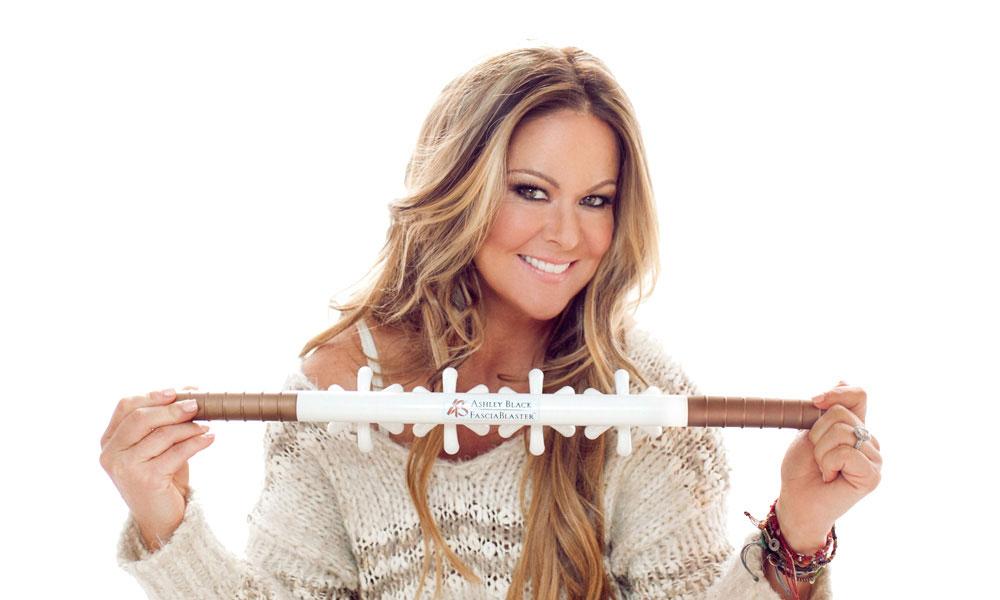 Need more ideas for gifts for grandparents??
Check out the picks from past years:
Gifts for Grandparents ~ She Picks! 2011
Gifts for Grandparents ~ She Picks! 2012
Gifts for Grandparents ~ She Picks! 2013
Gifts for Grandparents ~ She Picks! 2014
Gifts for Grandparents ~ She Picks! 2015
Gifts for Grandparents ~ She Picks! 2016
Did you miss these She Picks! posts from THIS year?? We recently shared:
Gifts for Babies & Toddlers 2017
Gifts for Girls, ages 3 to 6 2017
Gifts for Boys, ages 3 to 6 2017
Gifts for Girls, ages 7 to 12 2017
Did you know Mariel and Mariah share even more gift ideas every single day on their She Picks! Facebook group?? It's true! And, we would love to have you join us and 6k other members. Just click HERE or the image below to join us.