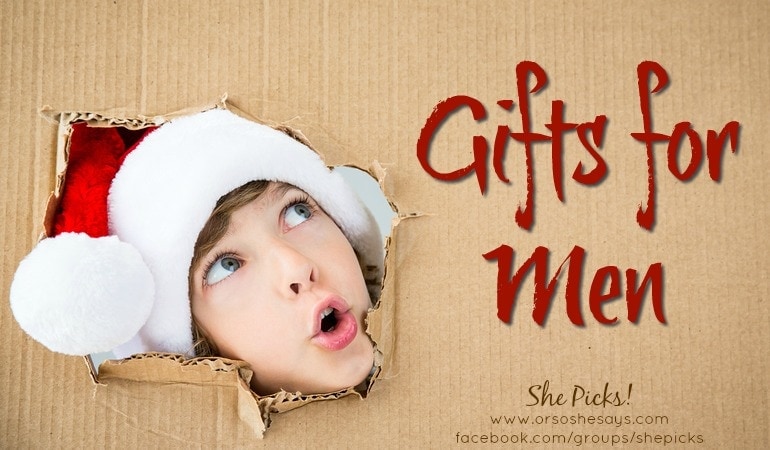 Gifts for Men
This year my family sent my husband on an American river water rafting, and he absolutely loved it! However, if you can't afford to enjoy activities and getaways like rafting, that's not a problem! Here is my list of easy to get gifts for your one and only man.
Pick #1
Hello. My name is Mariel and my husband is addicted to soda. I'm thinking of enabling him this Christmas a 12 pack of Surge, otherwise known as 'The Nectar of the Gods." This precious nectar is a blast-from-the-past, coming between men and their Mountain Dew everywhere. Take it seriously, folks. Surge is back.
Bundle this gift with: a big Combos variety pack and a package of Slim Jim sticks.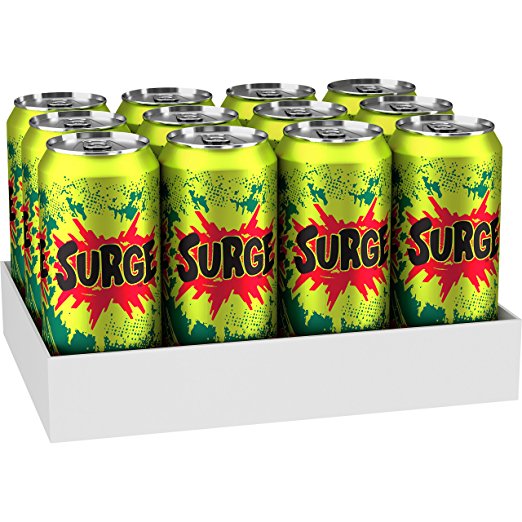 Pick #2
These leather minimalist wallets are one of Amazon's best-sellers, and gets GREAT reviews. If the man in your life needs to declutter his wallet of gas receipts and punch cards for free burritos, this is exactly what he needs. Several colors available.
Bundle this gift with: a gift card to his favorite restaurant and a new keychain.
Pick #3
This pick is one that was shared in our She Picks! Facebook Group, by one of our talented gift-pickers, Kara. "Alright ladies, you NEED to get your hubbies this cologne (Paco Rabanne Invictus.) It smells so good that I can barely keep my hands off mine when he is wearing it! You will thank me, I promise!" She promises.
Bundle this gift with: some comfy slippers for winter or a fog free shower mirror.
Pick #4
Okay, before you yell at me for suggesting socks, give me a minute… these Darn Tough Merino Wool Socks are seriously RAVED about. If you have a man that spends any time outdoors in chilly weather, these are made for him. They're super warm, comfortable (full cushioning through entire sock), breathable (no sweaty feet), stay in place (no bunching!), and naturally antibacterial. They're not cheap and the price only includes one pair, but reviewers promise they're worth it. Plus, there is an unconditional lifetime guarantee.
Bundle this gift with: some top-rated outdoor work boots or one of these Uniqlo Ultra Light Down Jackets (Nearly everyone in my family has one. They're so light and warm!)
Pick #5
Okay, on the higher priced end of the spectrum, but comes highly recommended by my brother-in-law. This Camp Chef Deluxe Pellet Grill and Smoker is one of his favorite things, and I'm still waiting for my invite to chown down on some of the smoked meat he makes! The features are way to many to list, so be sure to check it out on Amazon!
Bundle this gift with: some smoking pellets and a grill cover.
I know we all have our own favorite men's style, but I tend to lean more towards the outdoorsy, live in a cabin in Montana, beard-wearing, kinda look. I love several of the pieces from Legendary Whitetails (and lots of men do too!) Their flannel shirts (shown below) are a #1 best-seller and get great reviews. But, NOTE: If you pick up one of their flannel shirts, probably size up if you plan on drying it in a dryer. They shrink and everyone suggests going up a size. It will look big at first, but don't fret… just wash/dry it. 😉
Bundle this gift with: a big bag of beef jerky and a portable hammock.
Pick #7
Another great suggestion from my brother-in-law… the Rachio Smart Sprinkler Controller. This handy gadget and smart phone system allows you to control your sprinklers from anywhere, with features set up to save you water and money. Set up sprinklers to adjust for plant types, soil, weather forecast, and more. My dad would love this, actually!
Bundle this gift with: this top-rated leaf blower or an Amazon Echo (can control with Alexa!)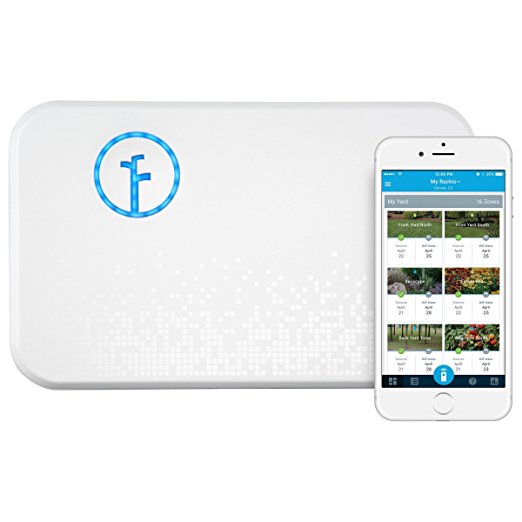 Need MORE gift ideas for men?
Did you miss these She Picks! posts from THIS year?? We recently shared:
Gifts for Babies & Toddlers 2017
Gifts for Girls, ages 3 to 6 2017
Gifts for Boys, ages 3 to 6 2017
Gifts for Girls, ages 7 to 12 2017
Did you know Mariel and Mariah share even more gift ideas every single day on their She Picks! Facebook group?? It's true! And, we would love to have you join us and 6k other members. Just click HERE or the image below to join us.