Think about where you want to be and who you want to be! Set goals that will take you there.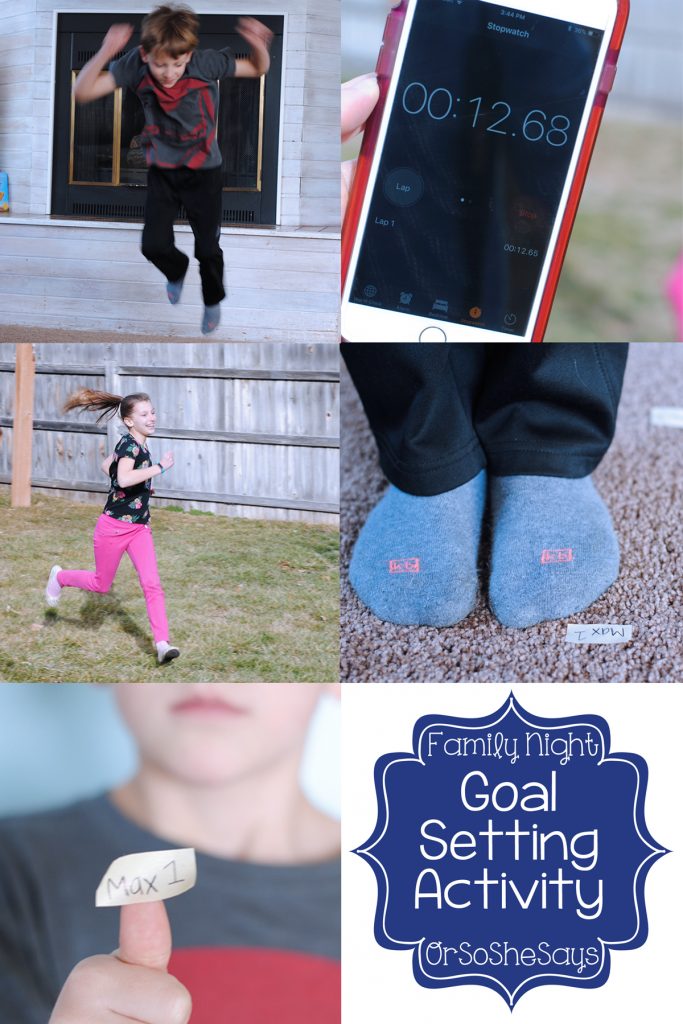 I have a friend who is a coach for the US Olympic Ski Team. He has been posting some fun behind-the-scenes pictures from Pyeongchang Olympic Village. I love seeing how excited all of the athletes are! The joy and light radiating from their faces paints a perfect picture of how dreams can come true. It is fun to cheer them on.
One of my favorite things about the Olympics is hearing the background stories from the athletes. Often, their road to the games is a hard one full of work and dedication. I am willing to bet that at one point in each of the Olympian's lives, they set a goal to participate at the Olympics. In fact, I'd say that they set countless goals that lead them to their success.
This family night lesson is about how goals help us to grow. Goals push and drive and tug at us. They motivate us to do more and be more. Olympians compete for medals. We can seek to live a gold metal life by setting worthy goals and working to achieve them.
Lesson:
Start the lesson by working through a series of three physical tasks or events. Do not give any clues about why you are doing them. It will interfere with the results.
Event Number One: The first task is a long jump. Mark off a starting line. Have each family member take turns stating with their feet together at the line. Instruct them to jump out with their feet together as far as they can go. Mark their landing position on the floor with a little piece of masking tape. You can write their name on the tape strips.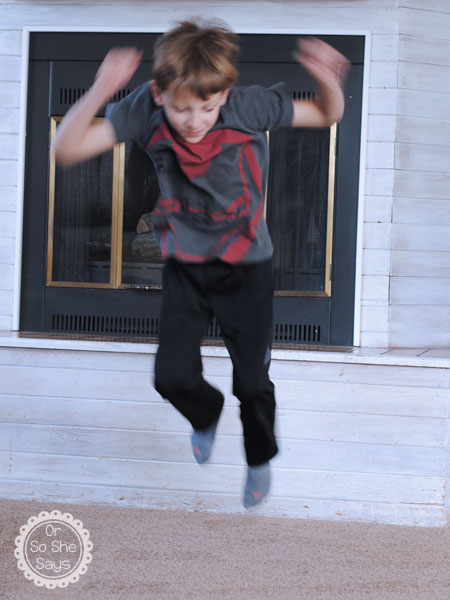 Event Number Two: The second event is the high jump. Give each person a piece of masking tape with their name on it. One at a time, line up against a bare wall. Instruct each person to jump and stick the tape onto the wall. The tape measures their vertical jumping distance on the wall.
I had a hard time getting a picture of my little crew jumping! They were all blurry. So, just use your imagination.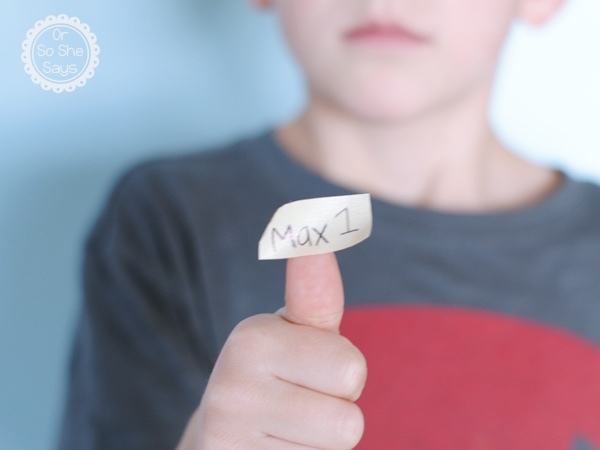 Event Number Three: The third task is a speed test. Time how long it takes for each person to run a marked off distance. You could have them run around the house or up the sidewalk and back. I timed my kids running to the fence and back in our yard. Write down each person's time on a sheet of paper.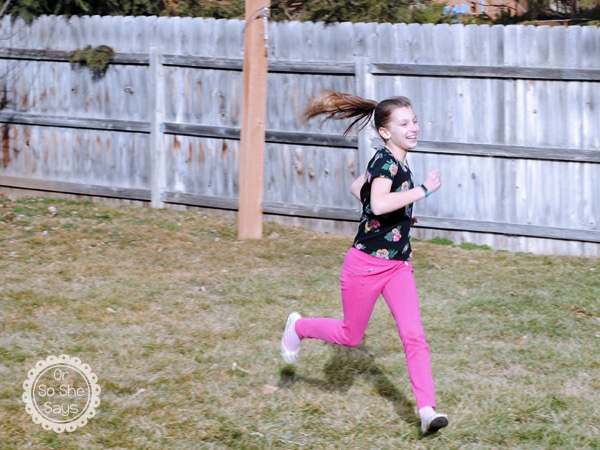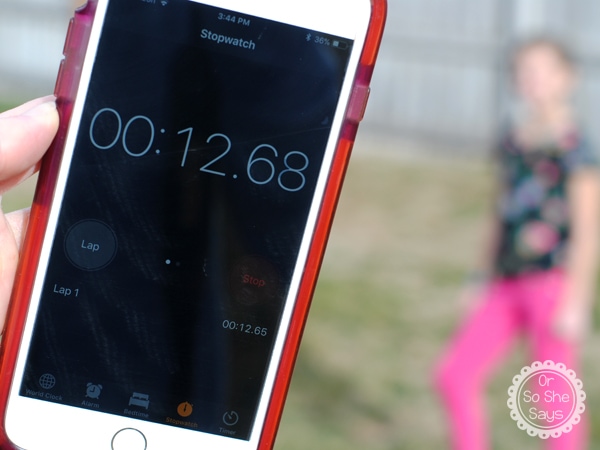 Once all three events are completed, give this short lesson on goals.
Ask the question, what is a goal? Goal setting is the process of deciding what you want to accomplish and devising a plan to achieve the result you desire.
Do you have any goals? List them!
Examples may include:
Getting 100% on a spelling test
Be able to do the splits
Score 5 goals in a soccer game
Be on time for class
Keep your room clean for a week
Eat 3 vegetables per day
Read in the scriptures for 10 minutes a night
Did you know that you can accomplish more in life when you have a goal in mind. Focusing energy on achieving a certain outcome amplifies a person's ability to perform. When you set goals, you have a vision to work toward. You ensure that you are pushing yourself to get the best results, because you are fully engaged in the activity and not just passively moving through life.
Next, repeat each of the three events. See if you can beat the first round of scores. This is each person's goal! I did this activity with my Activity Day girls and my kids at home. In both cases, every person was able to beat their first attempt and reach his or her goals. It was amazing! It is physical proof that having a goal increases performance.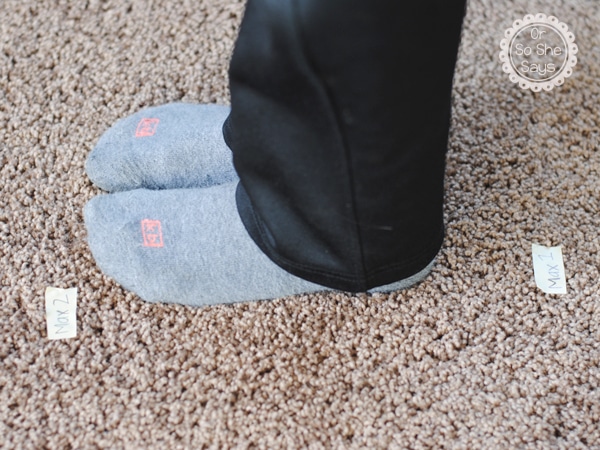 Reach for the Stars Craft:
Put your new knowledge to work. The second part of this lesson is setting goals. Use large craft paper, butcher paper, or wrapping paper. Trace each person's arm and hand onto the paper and then cut it out.
We are going to reach for the stars! Have each person add at least three goals to their paper. Goals should be measurable and specific. For example, saying that you want to do better at school is a nice thought. But, saying that you would like to read for 20 minutes per day and turn your homework in on time for a month is much better. The second goal is more likely to motivate action and generate pride of success when completed.
Talk about the goals out loud as a family. You may want to work on some things as a group. My family is reading our scriptures 5 days a week for an entire year. It has been a great goal for us to tackle as a group. We help remind each other about our goal when life gets busy. It has been good for us to accomplish a goal as a united front.
Decorate your reaching hands. You can color them or doodle on the blank spaces.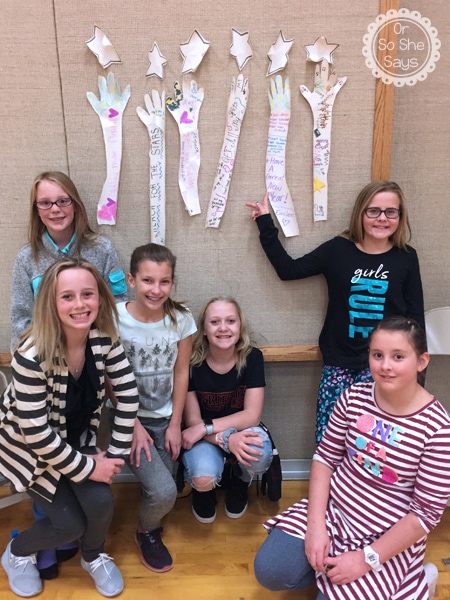 Then, hang the hands up in your home to remind your family that you are reaching for the stars.
Conclusion:
In the story of Alice and Wonderland, Alice comes to a fork in the road. She asks the Cheshire Cat, "Which way shall I go?" The cat asks her in return, "Where are you going?" Lost and wandering, Alice simply said, "I don't know!" Listen to this wise council from Cheshire Cat, "If you don't know where you are going, then it doesn't matter which path you choose."
Don't wander through life like Alice. With a goal in mind, we are able to travel to the places where we want to go and achieve things that were never before possible. Think about where you want to be and who you want to be! Set goals that will take you there.
Note: If you happen to be watching the Olympics this week, take a moment to talk about what types of goals the athletes set during their training to reach the amazing level of success of an Olympian.
Get more posts like this:
Winds of the World – Grow Spiritual Roots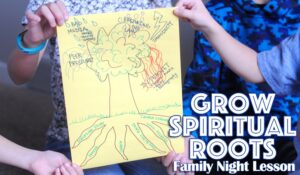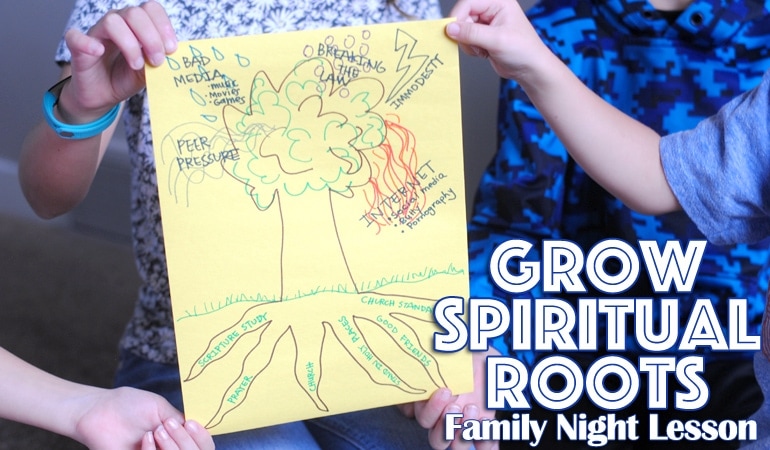 The Sweet Eternal Fruit of Life – Family Night Lesson