* So fun to have these fun-for-kids Grocery Store Games featured on Channel 5's morning show, Studio 5!
And, we're back for the third installment of our super fun Grocery Store Games series! These games are designed to make grocery shopping with kids a little easier… is it possible?? I think so! My kids are all having lots of fun with these games and I'm seeing lots of pins and shares out there, so that's awesome. Believe me, with 6 kids, I know what it's like to have a crazy grocery shopping experience. If these can help me, I know they can help you!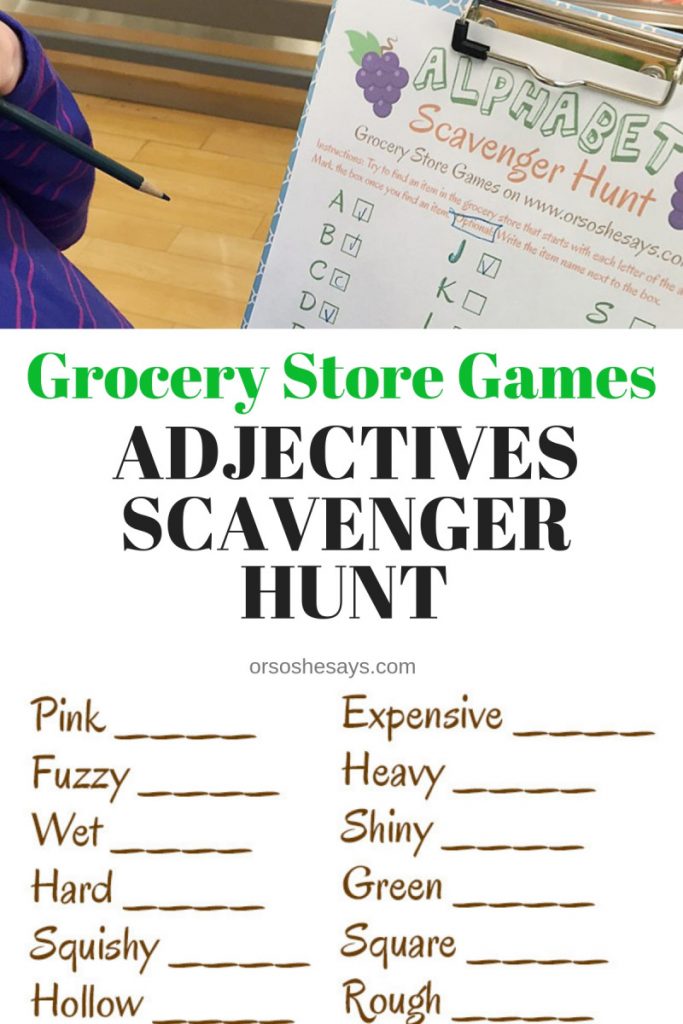 It's always optional to offer the kiddos a treat at check-out (or home) for completing their game, but just throwing that idea out there. Also, if you want to get more life out of a single page, have it laminated and the kids can use dry erase markers on it! We just attach ours to a clipboard and we're good to go.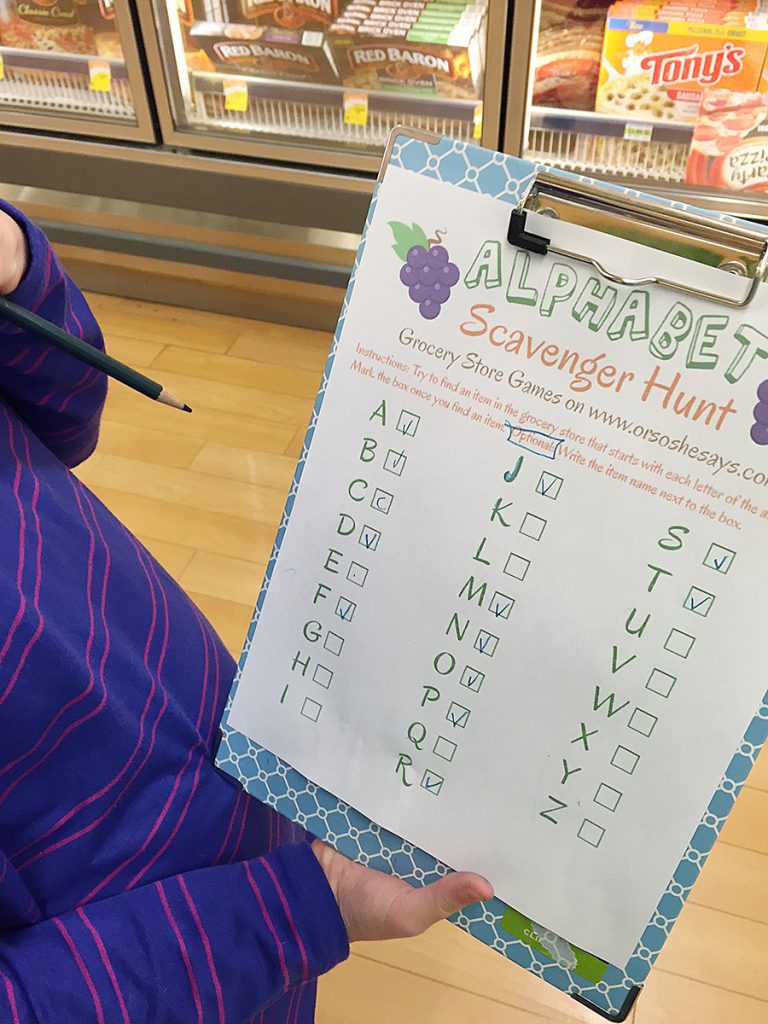 Adjectives Scavenger Hunt ~ Grocery Store Games
Click here to download and print
Don't miss out on any of the Grocery Store Games from previous weeks:
Color Scavenger Hunt ~ Grocery Store Game – This one is great for both younger and older kids! I've had my 5 year old do it as well as my 9 year old… they both loved it!
Alphabet Scavenger Hunt ~ Grocery Store Game – This grocery store game is so fun for older kids! They simply find an item in the grocery store that starts with each letter of the alphabet. Can they find something for each one?? It's a challenge, I tell ya! We had to spend a few more minutes trying to find something that started with X!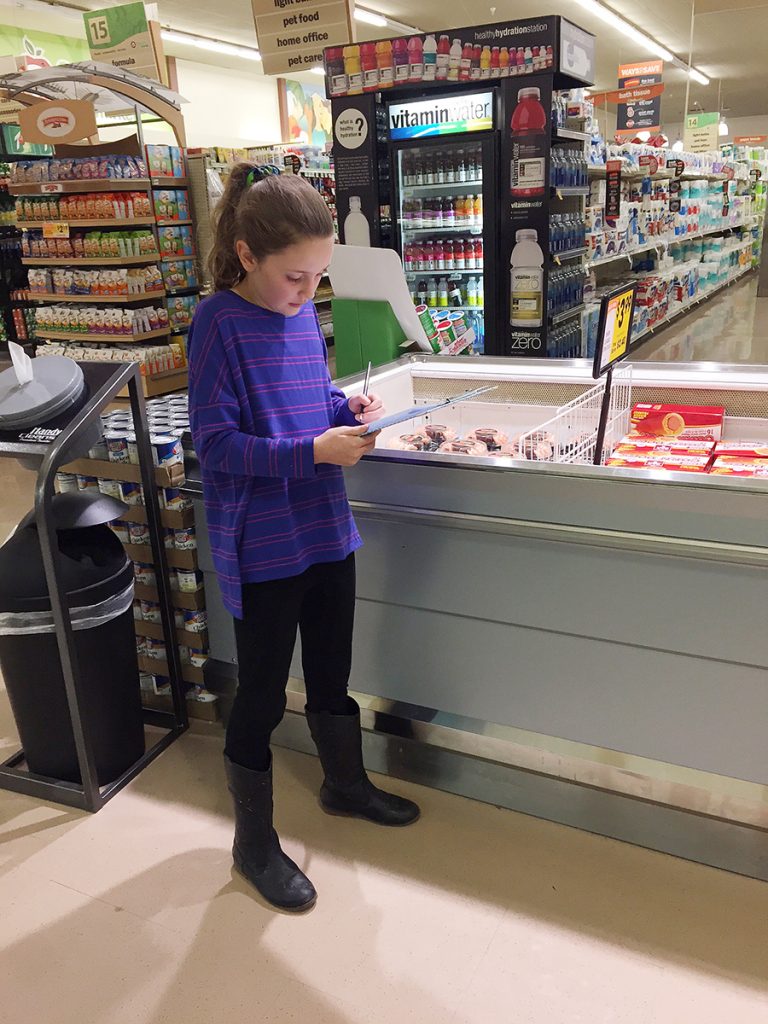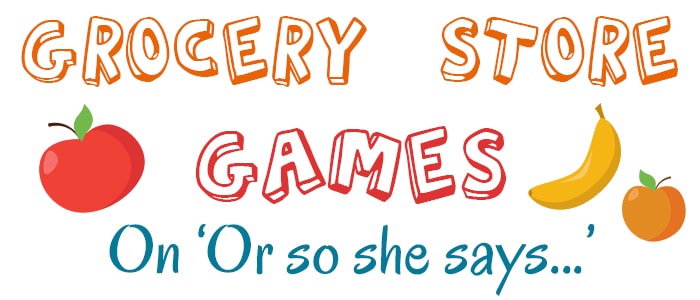 If you like these Grocery Store Game posts, be sure to check out:
The Best Outdoor Family Games – Playing outdoors with the family is always a good time. This is an AMAZING round-up, seriously amazing, of the top rated outdoor family games!
Secret Service Mission ~ Family Night Lesson – For cuteness. Yep. This Family Home Evening (A.K.A. Family Night) is adorable and a fun way to get the whole family doing something nice for each other. Everything you need is right in the post!