Made with a template and crepe paper, these surprise treat carrots are perfect (and easy!) for Easter baskets.
Hi there, Sierra here! I have a confession to make: I did not realize Easter was next month until….now. Please tell me you didn't know either! Last year it was the first week in April and this year it's the last Sunday in March! So even though it's still a month early, I'm hoping this project will give you a head start.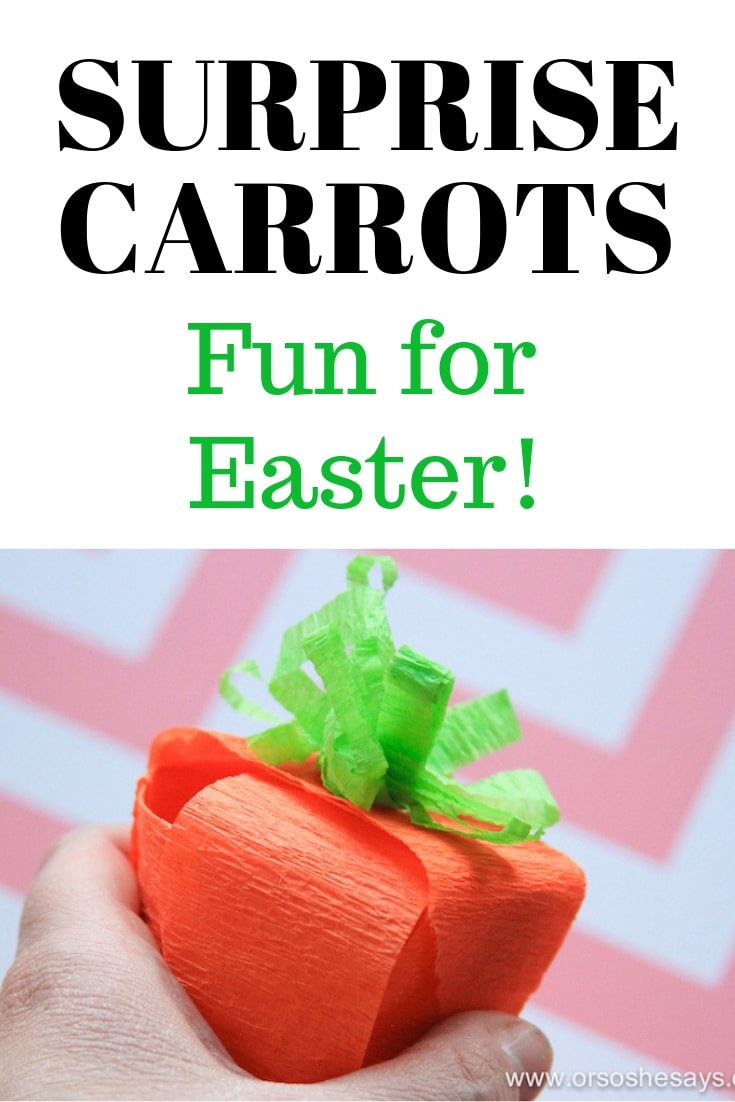 Today I'm sharing these sweet surprise treat carrots! They are super easy to make (as always, because I love super easy!), a fun way to hide Easter treats and a great project your kids can help you make.
To make the carrots, you will need:
*Carrot template (which you can download HERE)
*Orange and green crepe paper rolls
*Modge Podge
*Stapler
*Craft Sponge Brush
*Plain white card stock
*Easter treats that fit inside your carrot
Step 1:
Print out the carrot template onto the card stock and cut out.
Step 2:
Fold the carrot template into place and staple together.
Step 3:
Dab your sponge brush in the Modge Podge and apply onto the outside of the carrot. Glue pieces of the orange crepe paper over the top to cover the carrot. Let dry completely before moving onto the next step.
Step 4:
Fill your carrot with carrot with Easter treats!
Step 5:
Next, take the green crepe paper, fold it over about 4 times so you have several layers. Cut strips into the layers with scissors. Twist the bottom and glue it onto two pieces of orange crepe paper long enough to fit over the top of your carrot and hang over the edges.
Step 6:
Layer and glue with Modge Podge, orange crepe paper pieces over the top of the carrot to cover it, finishing it off with your green carrot top piece.
Let dry and you are finished! All you need to do now is pull the top off and enjoy the yummy Easter treats inside!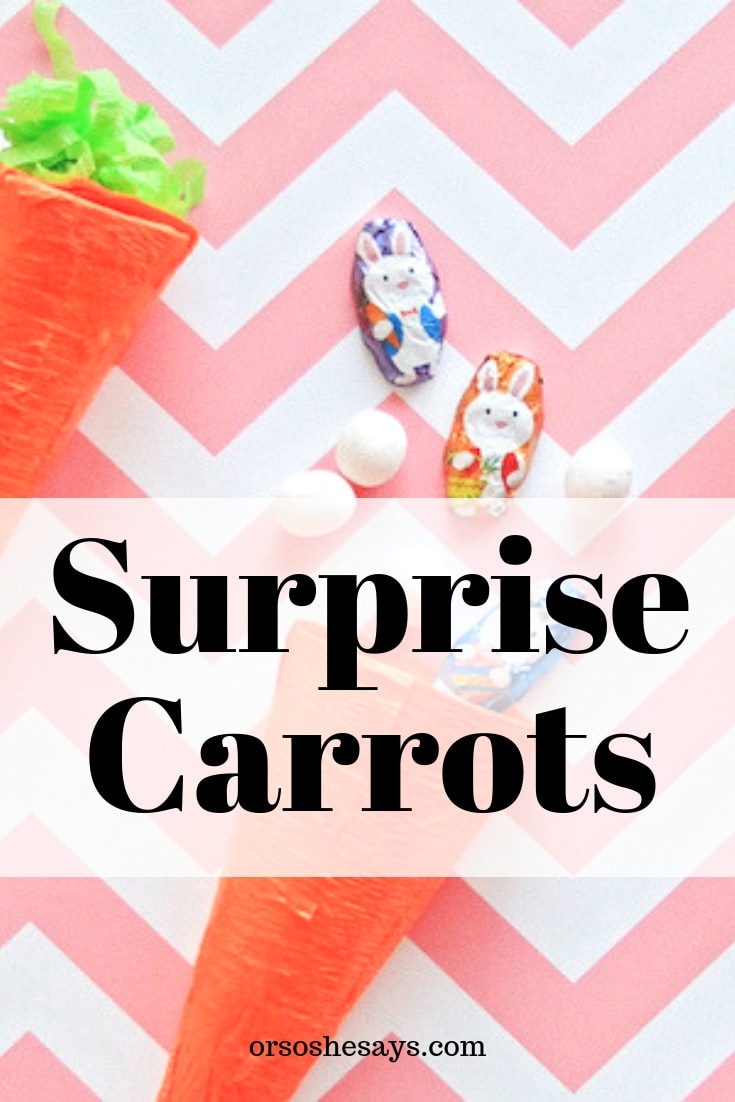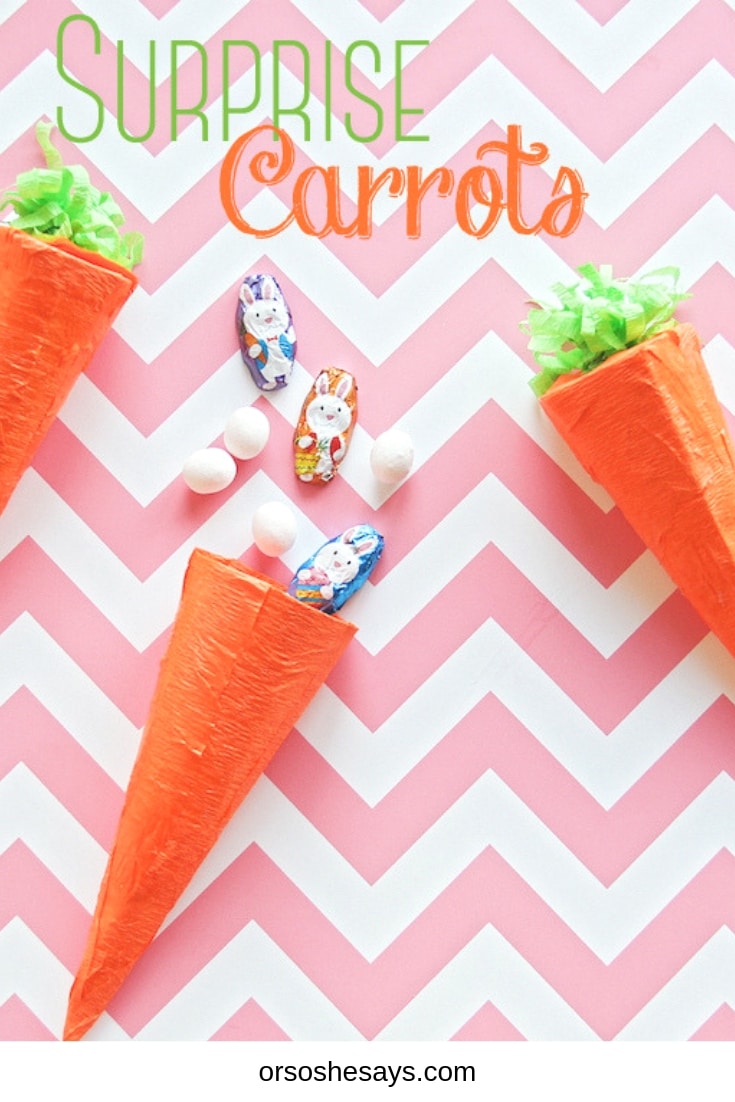 For more Easter posts on OSSS, you might like these:
18 Simple Easter Crafts for Kids
Easter Craft for Kids, Plus a Free Download