….get ready! Sunday night (7 p.m. MST) I'll be posting a super fun giveaway, as basket filled with some of my favorite things. Even better, 24 other bloggers will be doing the same thing, so you can check out some fun blogs, favorite things, and get some great Christmas ideas…all while stewing over who is going to win the election.
Here's a sneak peek. You'll have to squint. 🙂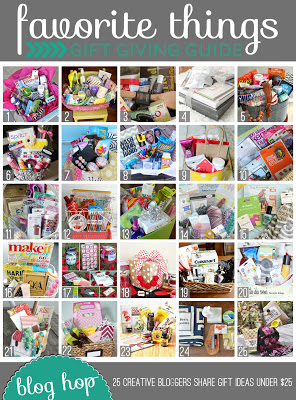 While you're waiting for the fun to start, let's check out the two winning features from last week's link party (also shared on Pinterest & Facebook):
And, now…it's time…to share 'Your Great Idea'!
Each week, the two winning features will be shared on my Pinterest board, Facebook, and highlighted on the blog. Can't wait to check out your ideas!

Be sure to link back to 'Or so she says…' either in your submitted post or on your blog page (text link or button.) Only posts that are linked back are eligible to become a 'favorite pick'. Check out others ideas, and enjoy the creativity. Come back next Saturday and do it again! *No linking to giveaways, posts that aren't yours, etsy shops, or internet filthy-poo.