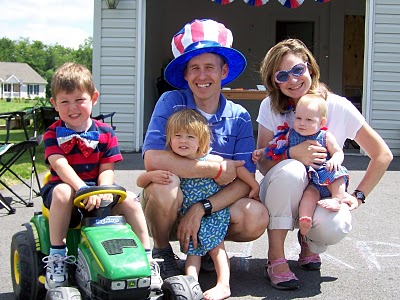 My family and I
are pretty patriotic. Growing up, our town did not have their own 4th of July Parade, so my parents held a neighborhood 4th of July Parade with friends and family every year. 33 years later, this family tradition is still going strong. My siblings all host parades in their respective hometowns, and my family and I are gearing up for our 3rd annual parade.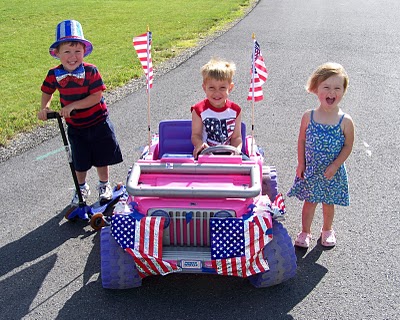 The thing that I like most about this tradition (besides how psyched the kids get about it) is the opportunity that it provides for neighbors to socialize and come together on common ground: to celebrate the freedoms that we all enjoy.
Over the years, these parades have been both big and small.
I tend to lean toward big, but you can tailor it to your tastes and circumstances.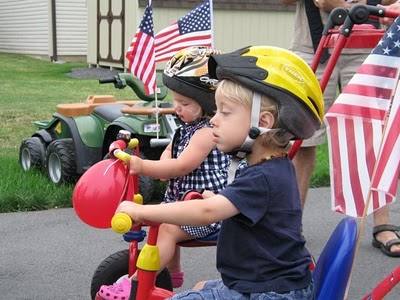 Here are some tips to help you host a successful Independence Day Parade: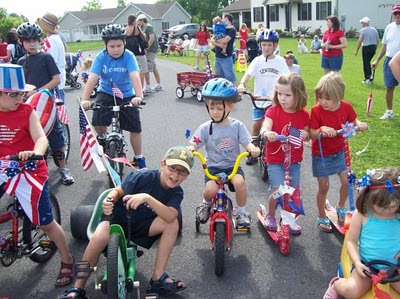 1. Map out a safe route through your neighborhood.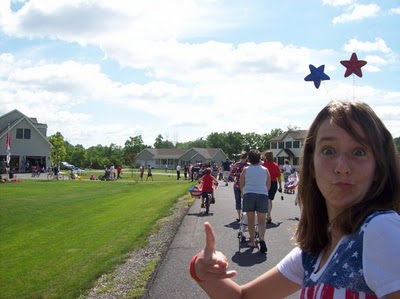 2. Notify the local police department and see if they would be willing to send an officer to block off your road for the event, if necessary. Gotta keep those little ones safe!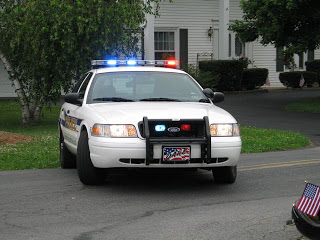 3. Get the word out early and personally invite neighbors and friends to participate. I do this about two weeks in advance. I have found that Uncle Sam makes a pretty compelling flyer! ("We Want YOU…at a Neighborhood 4th of July Parade!")
4. Allow people in your neighborhood to contribute in a significant way. Ask a boy scout to carry the flag. If there is a retired veteran in your community, ask him or her to drive the lead car. Give them a CD of
patriotic music
to play, and hang a sign on the car declaring their service in the military. Find a child to lead the crowd in reciting the
Pledge of Allegiance
, and find someone who has a talent for music to sing or play the
Star-Spangled Banner
. I have found that people are very willing to help out in this way.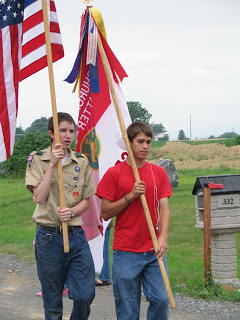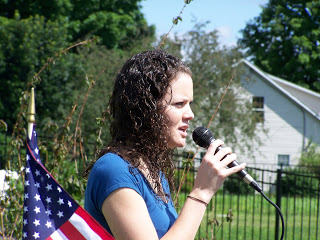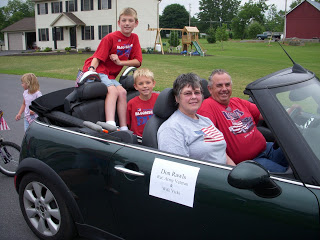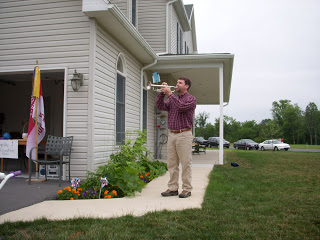 5. Food: I keep it simple and only provide popsicles. I buy a couple of big boxes of otter pops and throw them in the freezer. And I borrow water coolers from the neighbors and put them out with paper cups for my guests' refreshment.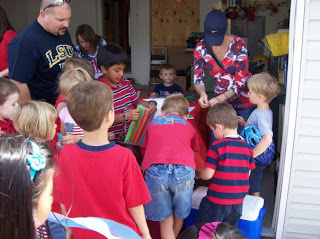 6. Decorations: I encourage everyone to
decorate their bikes
before they come, but I also provide balloons, streamers and tape to decorate bikes and wagons when they arrive.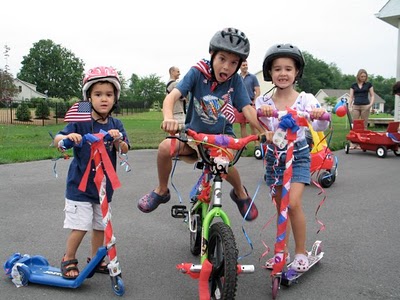 7. Other activities: Signing of the Declaration of Independence: You can give your parade-goers the opportunity to sign the Declaration of Independence. I print out a copy of the Declaration of Independence and mount it on a large piece of poster board. I like to put out a "feather" pen for my guests to sign the Declaration as well. It's neat to see what people write and it serves as a reminder of who was there celebrating with us year after year. Last year, I also put out red, white, and blue beads for the kids to make their own necklaces, while they wait for the festivities to begin.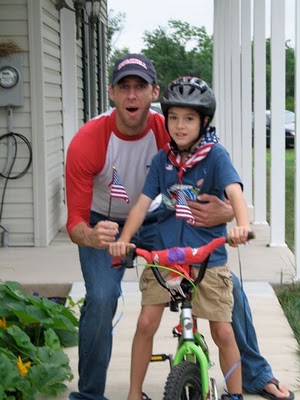 8. Party Favors: I like providing party favors for my parade participants and supporters. I order great cheap stuff from OrientalTradingCompany.com. I also keep my eyes open for deals on 4×6 flags at local stores. Last year, I gave out red and blue bracelets ordered online that say things like honor, freedom, pride and liberty. I also gave out the bobble glitter headbands pictured below. They were both a huge hit! Remember, there are tons of ideas online for
parade favors
you can make for next to nothing.
9. Thank the spectators! Not everyone is up for a stroll down main street, but I always bring a bag of candy to pass out to our loyal fans who often set up lawn chairs to cheer us on. I also invite them to come back to our house for a brief Flag Ceremony.
10. The Flag Ceremony: To wrap it all up, after the parade, we all gather at our house to post the colors, recite the Pledge of Allegiance, and listen to someone play or sing The Star-Spangled Banner. We always remember to recognize military servicemen in the crowd and end with a prayer as a way of showing gratitude for our freedoms. Then we break out the popsicles!
This is an awesome way to kick off your 4th of July celebration and really focuses all involved on the reasons why we are celebrating! As you can see, it doesn't take much to throw a very memorable gathering that will make wonderful memories for your family and neighbors for years to come! Good luck, and have a safe and Happy 4th!