THIS GIVEAWAY IS NOW CLOSED. DISCOUNTS REMAIN VALID UNTIL EXPIRATION.
To kick off 'Mariel's Picks 2011' (starting tomorrow), I wanted to celebrate the season with a fantastic bunch of giveaways (over $750 in value) and discounts! I rounded up a few of your favorites from the past, and some new sellers, that I know you will love.
~ All you have to do to enter is leave a comment. 🙂 Plus, there are a couple bonus entries…see below.
Each seller has been great to work with and has donated awesome prizes for you to win. Be sure to read all about them, check out their shops, "like" their pages, and take advantage of their discounts. A few of them even have separate giveaways happening on their Facebook pages RIGHT NOW, so if you enter there too, you have double your chances of winning! You can find their Facebook links in the write-ups below.
~ Dulash Paris ~
Because Dulash was one of my most popular giveaways from the past, I knew I had to invite them back again! Stimulating eyelash growth seems to be all-the-rage these days, and there are so many products to choose from. But, I love Dulash, above the rest, for many reasons. It's all natural and proven to increase eyelash growth by up to 64%! You get the most bang for your buck, the cost per ounce is lower than all the other leading brands. You don't need a prescription, and best of all…there is a 90 day money back guarantee. I mentioned in the last giveaway that I have always had messed up eyelashes. One eye had longer eyelashes than the other, because I sleep on my stomach, with the same side of my face always rubbing on the pillow. After using Dulash, my eyelashes totally grew to match the other side, and fanned out sooo nicely. Right now, I have my little sister using a bottle. Her eyelash curler pulled out half her eyelashes, so she has been wearing fake lashes while waiting for them to grow back. I am SO her favorite sister right now! I can't wait to see those tacky false lashes off her pretty face!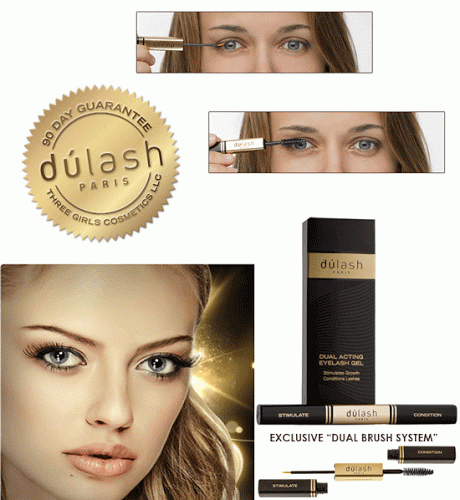 Dulash is offering one winner their very own tube of Dulash Eyelash Gel, valued at $95 dollars (plus free shipping!) Everyone else can receive Dulash for the special "Or so she says…" reader price of $79, regularly $95. This also includes free shipping (USA only)! Receive discount by entering code OSSS1111 in the designated box. This offer starts December 4th, and expires December 15, 2011.
Normally, I'm not a lovely-smelling-lotion type gal. I use my trusty Gold Bond lotion and call it good. Mostly because I've never used a scented lotion that actually softened my skin, the way I want it to. But, I was recently sent a whole slew of fabulous products from
Perfectly Posh
. They're a brand new, party-based business, selling top of the line pampering products. They are all sulfate, paraben, and gluten free, and made from the best natural products ever, like cocoa and shea butter. Ahhh….good stuff. I had never heard of them, so I was excited to try everything out! I spent several days lathering, bathing, smoothing, and sniffing myself…and boy, did I smell good! Okay, so I got this lotion,
'Sinful Skin' Lei Away
, and I'm in love. It has the dreamiest, tropical island smell. Seriously. Not only that, it actually was an awesome lotion! I've been wearing it every day, and am going to buy the other items in that scent. Mmmmm….yummy. Not only do they sell wonderful lotions, they have these really cool lotion bars. They're kinda like a bar of soap, but not. It's in a cute little tin and you just take it out, rub your hands on it, and let the lotion absorb. Their top seller is 'The Healer,' a tin of 100% highly refined shea butter. I love it for the trouble spots, like cuticles, knees, and elbows (it's even great for eczema, age spots, burns, etc.!) Then there is bath bombs, lip gloss, mood misters, massage balm, and so much more! If you're looking to pamper yourself or for a great gift idea (or even a new job!), you have to try
Perfectly Posh
.
Perfectly Posh is offering one winner a beauty combo worth over $50 dollars, plus free shipping! It includes "Handle" lotion hand bar, "Sinful Skin" body lotion, "Bombinator" bath bombs, "Healer" shea butter, and "LipShot Gloss" lip shimmer. For a second chance to win, Perfectly Posh is holding another giveaway on their Facebook page! Go "like" it and enter. 🙂
For the sports enthusiast, particularly runners and bikers, who often go out alone, Road ID is such a great invention! The company was started by a father and son team, after experiencing a near-miss with a truck, while out running. Many runners and bikers don't have the means to carry their id and critical information with them, should they get hurt. So, the Road ID was born. With many different styles, options, and colors to choose from, Road ID makes carrying all important information easy. Not only is it great for athletes, but moms love them for their kids! They would be perfect for Disneyland, sporting events, malls, or wearing anywhere that they could get lost in a crowd. They are also perfect for anyone who needs to make their medical conditions know, in case of emergency.
Road ID is offering two winners $35 dollars of in-store credit!
Okay, I love Wylde Ivy's products. If you are at all into handmade and natural soaps, these are the ones you want. They have spent so much time developing the perfect and most beneficial bar of soap. Each bar is over 50% olive oil! It may be a costly ingredient, but they're right, it is awesome for your skin! On top of the olive oil, they are packed with other top-of-the-line natural ingredients, like shea butter, cocoa butter, aloe, and coconut milk. And, they smell awesome. They sent me a gift package with this awesome Big Berry Love Soap in it. Not only is it super cute, with these big ole berry balls poking out, but it is packaged adorably, AND it feels so great on your skin. Wylde Ivy also offers a whole line of perfumes, body scrubs, butters, men's products and these really cool solid bars of shampoo/conditioner! One of my other favorites, was the sugar scrub, followed by the body butter. The sugar scrub was awesome because it's gritty enough to actually slough off dead skin cells, then it is packed with yummy oils to soften your skin while you rub. Afterwards, I felt like I didn't even need lotion. But, they sent me some body butter, so I figured, "why not?" Okay, I had the softest legs EVER. Ever. I loved the body butter so much, I've been slathering it on my face! It feels so nice and absorbs perfectly. I love that Wylde Ivy combo for a gift idea! Or, just a gift for yourself…it's always nice to show yourself a little love, now and then. 🙂


Wylde Ivy is offering one winner $75 dollars of in-store credit! Everyone else can receive 20% off, via promo code. Just enter ORSOSHESAYS at checkout. This offer expires December 10, 2011. Also, go "like" their Facebook page to stay updated and receive exclusive specials and giveaways.
We all love DownEast Basics, right? I knew you would love to have them in this giveaway! I make a regular trip to their shop, just to make sure I have every new color of their awesome Wonder Tee! It's THEE best layering shirt, and it's only ten buckaroos. I always grab a couple from their little girls line, for my daughters, too. I love that they make finding modest clothing easy. Their skirts and dresses are usually about knee length, and always very classy and stylish. They recently sent me the cutest top and cardigan, that I love…wore them for Thanksgiving. I loved the colors, and they fit perfect! Among all the women's stores out there, DownEast is by far a favorite of mine. So, if you're looking to stock your winter wardrobe, or need great gift ideas, visit DownEast Basics!
DownEast Basics is offering one winner $50 of in-store credit! Also, go "like" their Facebook page! If they can get 5k new fans before Christmas Eve, they will donate $5,000 dollars of clothing to families in need.
It's no secret that I'm LDS (a.k.a. Mormon). So, naturally I have LDS businesses contact me for promotions. I realize that many of y'all are a different religion than me, so I typically keep everything neutral, in that respect. But, since this is a multi-giveaway, and there are plenty of other prizes, I figured, "why not?" I was recently sent the neatest keyboard from Mormon Market! The keys light up to show kids which ones to push to be able to play many different Primary songs. I'm totally giving this to my little Audrey for Christmas, so I had to carefully remove it from the box and try it out while she was sleeping at Grandma's house. It was fun! I had to pry it away from my boys, so that I could keep it looking new for Audrey on Christmas morning. I can get you a great deal on these pianos (see below), so consider them for gifts, or even for your Primary class ;). Mormon Market is a fairly new business, offering a place where LDS vendors can sell their goods that promote their faith and family values. They donate $1 dollar of every order to the church missionary fund. Besides the awesome keyboard, they currently offer t-shirts, coloring books, musical teddy bears, and piano books. I can't wait to see them grow even more! It's nice to have sites like this, that make it easy to find fun products that correlate with what I teach at home.
Mormon Market is offering one winner a Primary Songs Learning Keyboard, valued at $50 dollars! This includes free shipping. Everyone else can receive a whopping 40% off their purchase. Enter code NEPHI8 at checkout. This offer expires December 10, 2011. Also, go "like" their Facebook page to enter into their weekly giveaways!
"Posh, funky and yet still tasteful accessories for princesses of all ages," perfectly describes The Monkey Moos. This fun company was started by a SAHM, who found a way to combine two of the things that bring her so much happiness, flowers and her daughters. As a formal floral designer in NYC, she missed her daily interaction with flowers and her ability to express herself through her designs. Creating these amazing hair pieces has been a way to way to recapture something she loves and still be able to spend time with her adorable little girls. I love her story! And, I'm soooo glad that she found a way to start this business. I have seriously NEVER seen cuter hair bows than these. I love the multi-colors that mimic real flowers, yet the simplicity that is so stylish. The Monkey Moos offers hair clips of various sizes, headbands, and custom orders. I think these would make the perfect stocking stuffers for your little princesses!
The Monkey Moos is offering the winner $50 dollars of in-store credit, plus free shipping! Everyone else can receive 10% off their order until December 10, 2011. Just enter code OSTS10 at checkout. Also, be sure to "like" their Facebook page to stay current on their sales (also, there is a Cyber Monday sale today!)
You've heard me rave about Malouf Fine Linens, several times. And, I know you go nuts over their giveaways, so I recruited them for another round! But, not without trying more of their great products, first. This time I opted to try out the Zoned Dough Memory Foam Pillows. They're not your typical cold, hard, lame-o memory foam. Oh, no. They're MUCH, MUCH better. I wish I could give all of you one of these, really. We used them for the first time last night, the hubs and I, and let me tell you…they were sooooo soft and cushy. We totally slept through the alarm! No lie. If I wouldn't have been spooked out of my dream, about my kids being eaten by alligators, I never would have woke up to realize we were running late. Dan said, "I think these pillows work a little too good," as he rushed off for the day. Other awesome things about the Zoned Dough Pillows (besides allowing you to sleep through boring things, like work): the porous design promotes breathability, it comes with a washable velour pillow cover already on it, they are antimicrobial and dust mite resistant, they never need fluffing, have a 5 year warranty, and they offer amazing support to relieve pressure and eliminate pain. It's by far, my favorite pillow, to date. And, believe me. I don't cheat on my trusty water pillow for just any ole fling.
Malouf Fine Linens is offering one winner a set of two Zoned Dough Pillows, a $300 dollar value! It also includes free shipping. Everyone else can receive a discount of 35% off their products! Just enter code OneSheTwoShe at checkout. This offer expires December 20, 2011. Also, be sure to "like" their Facebook page for another chance to win their products. They have a giveaway going on right now!
Good stuff, eh?
Here's how to enter…
You can earn up to 3 entries (leave a comment for EACH entry):
1. Leave a comment (preferably with your email address, to contact you, if you win.)
Bonus Entries:
2. Tell your friends about "Or so she says…" on either Facebook, Twitter, or your blog (with a link.)
3. Visit each shop (really), and tell me about a couple of their products you would love to have.
This giveaway will run until December 3rd, at midnight MST. Winners will be announced Sunday evening.
* Be sure to take note of all the great discounts. All of these things would make great gifts! Also, get extra chances of winning something by entering the seller's Facebook giveaways! (Find the info in the above reviews. Not all sellers are hosting Facebook giveaways.)