Did you know that the more your kids know about their family history…
…they will have "higher levels of emotional well-being, and also higher levels of identity achievement." They are also more resilient through tough times, according to a fanscinating study done by Emory University. Pretty cool, huh? Probably something worth taking the time to do. Plus, it's actually fun, insightful, educational, a bonding experience, and a million other wonderful things. Family history has recently become something that is really exciting and important to me.
Here's my sister, Madi and I, working on some family history together…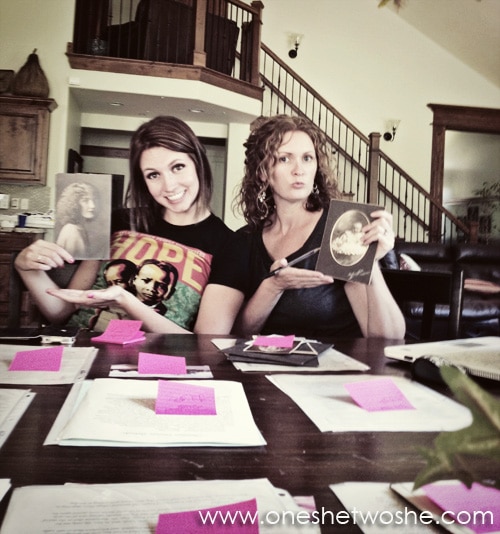 I've been attending a family history class at church every week. I've felt so inspired by it and have LOVED digging into my past, reading about my ancestors, researching, and also including my kids in on the fun. One of the greatest things we've ever done as a family was take a trip to my grandparent's house and let the kids interview their great-grandparents.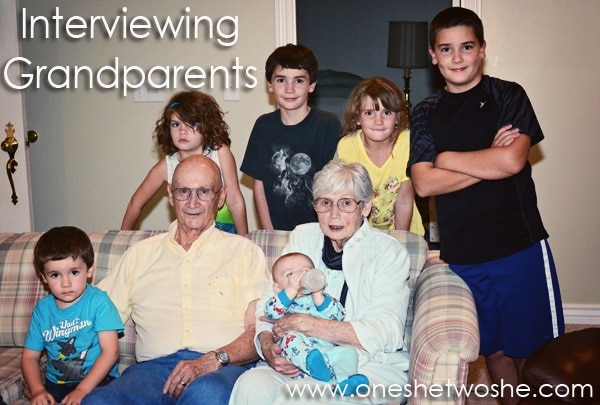 Sometimes life gets in the way, and you forget how there are interesting and special life stories behind your loved ones. My grandparents are AMAZING. They are such an inspiration to me and I really want my kids to have spent some meaningful time with them.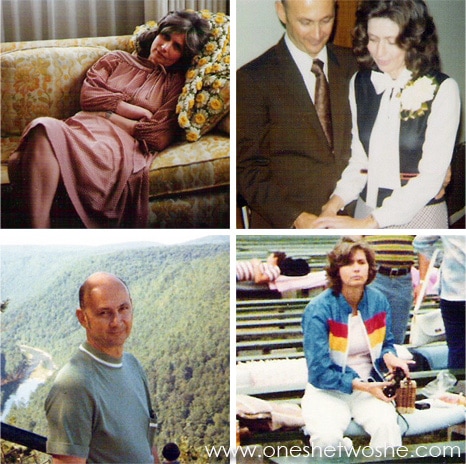 Recently, I gathered the kids together and told them we were going to visit 'Grandma and Grandpa the Great'. I would bring dinner and they needed to bring a list of questions for interviewing grandparents. My little ones wanted to write them a letter too and color them pictures…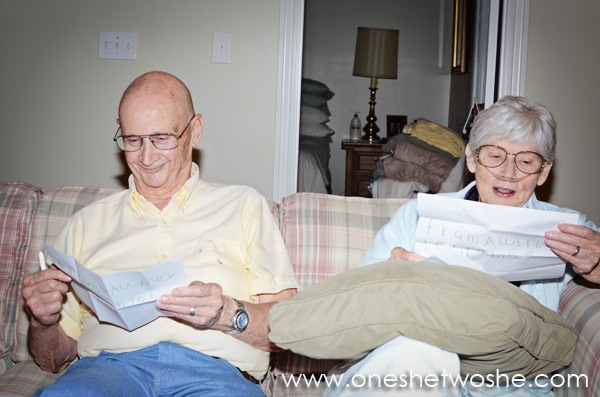 We went around the room and each of the kids asked one question, then we would go around the room again, several times.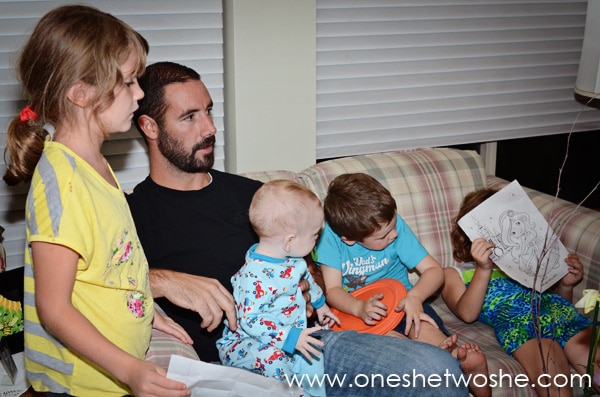 I found an awesome app called Voxie Pro Recorder that enabled me to record the whole interview. After recording it, I just plugged my phone into the computer, and transferred the interview onto there. Yay!
The kids came up with lots of great questions, ones I wouldn't have thought of. For example, 'Who was your favorite friend?' and 'What was your favorite birthday party?'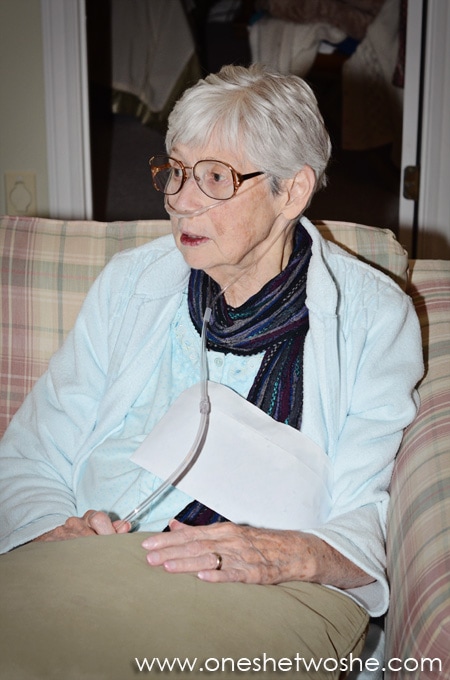 Here's Great Grandpa telling Shane all about the fighter planes he flew in the Korean War.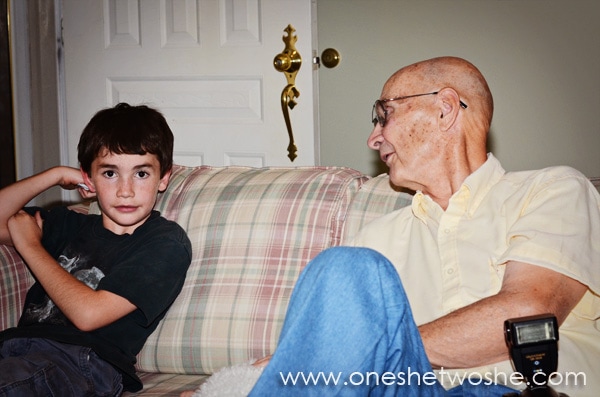 Joey…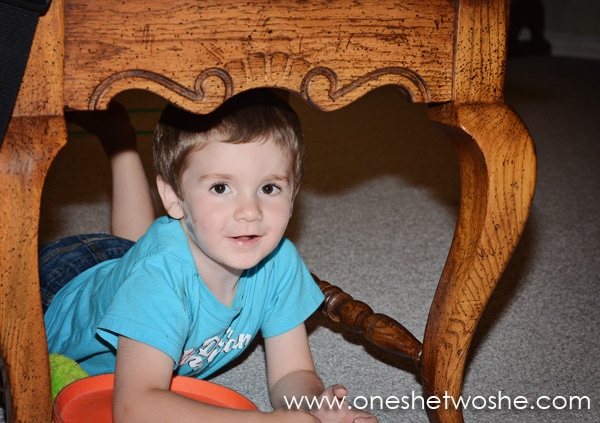 It was a memorable evening and we're anxious to do it again! The memories, pictures, and audio recording are all priceless and a great addition to our family history collection.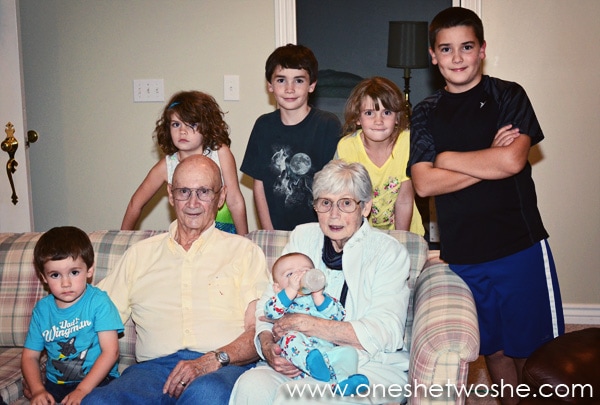 For more Family Night Ideas, check out these past posts: Choosing Happiness, Our Gifts To & From Christ, Honesty, Teaching Respect.
For more ideas on preserving memories and family history, check out the Keepsakes/Family History category page. (Found on the categories link at the top-right of the blog…or, just click on the link here.)