THIS GIVEAWAY IS CLOSED. WINNER IS ALDANA GALE, WHO HAS BEEN CONTACTED. THANKS FOR PLAYING!
Hey, hey, hey!! I've got something super fun for you this week. And, you will be pleased to know it doesn't involve a million other blogs. Just little ole me and two fantastic prizes. A prize for you AND a prize for a friend, to be exact. I thought the only thing better than winning would be to give you the chance to share the winnings with someone else! And, the way to win this awesome KitchenAids giveaway also involves sharing … sharing great 'Or so she says …' posts with your friends on Pinterest. OSSS is oozing with awesome ideas for women, so pinning will be a breeze!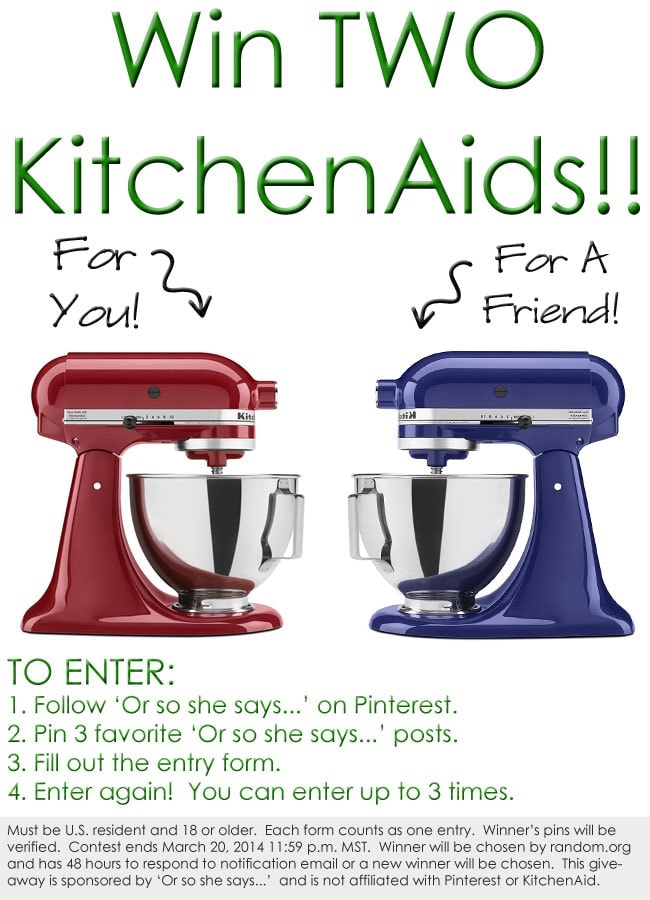 Sound easy enough? Good!

Let me help you with the first step toward entering. If you don't already follow OSSS on Pinterest, clickity-click below…

Great job. You sure looked hot clicking on that link.
NOW, spend some time checking out the blog to find 3 of your most favorite 'Or so she says …' posts to pin. You can find past ideas in the categories tab on the top of the blog, or use the drop down menu on the sidebar (it sorts ideas by months).
Then pin at least 3 blog posts to YOUR Pinterest account, not a group board. Feel free to enter up to 3 times! Just pin 3 more 'Or so she says' posts and fill out the form again. Each form submitted is a separate entry.
And don't forget to spread the word! After all, if you don't win, a friend might … and of course they'll give the second KitchenAid to you! Real friends give KitchenAids. Here's the form to fill out when you're done:

Looking for some pinning ideas?? Check out some of these reader favorites:
Soft, Chewy, & Pretty Much the Best Dang Sugar Cookie in the World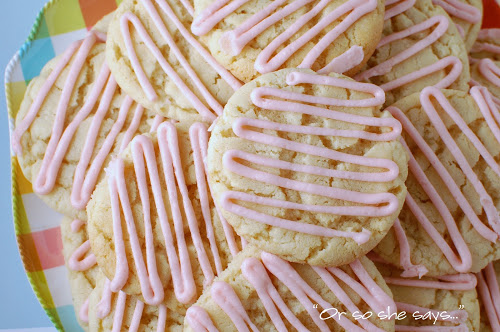 .
Gift Idea Central ~ Gobs and gobs of gift ideas! Super cool pin!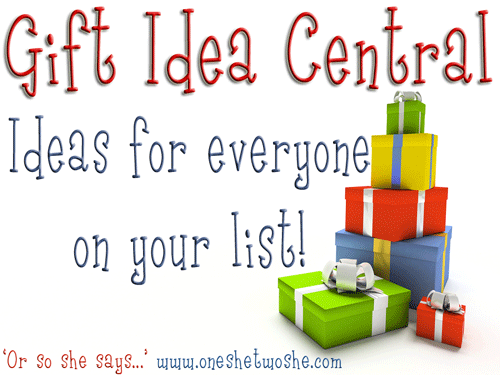 .
A popular (and super helpful) collection of posts to Prepare You for Your Disney Trip!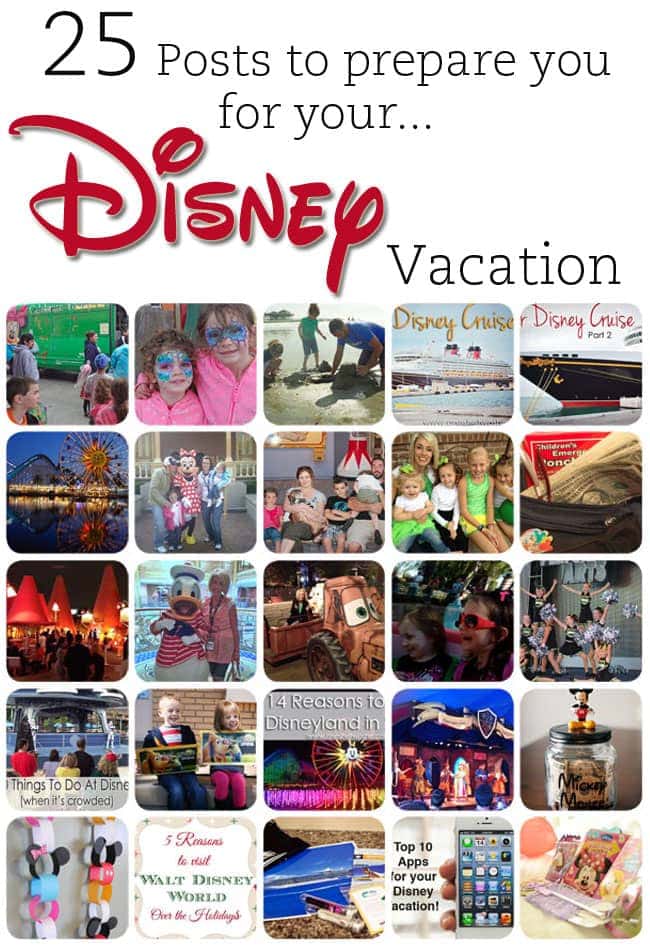 .
What Is Love? ~ This was a fun and heartfelt series that readers loved! Filled with inspiration. 🙂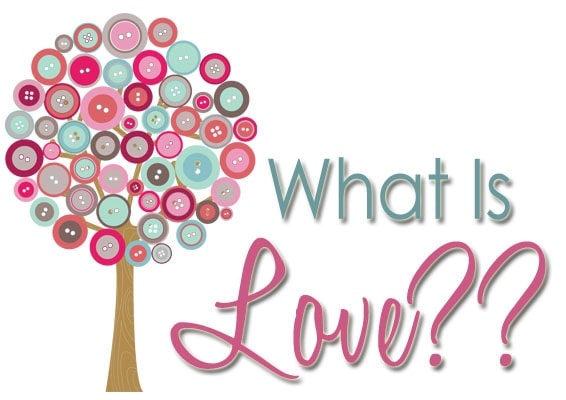 .

IKEA's Swedish Meatballs ~ Knock-Off! This is so delish and great to freeze extra meatballs for a quick meal later!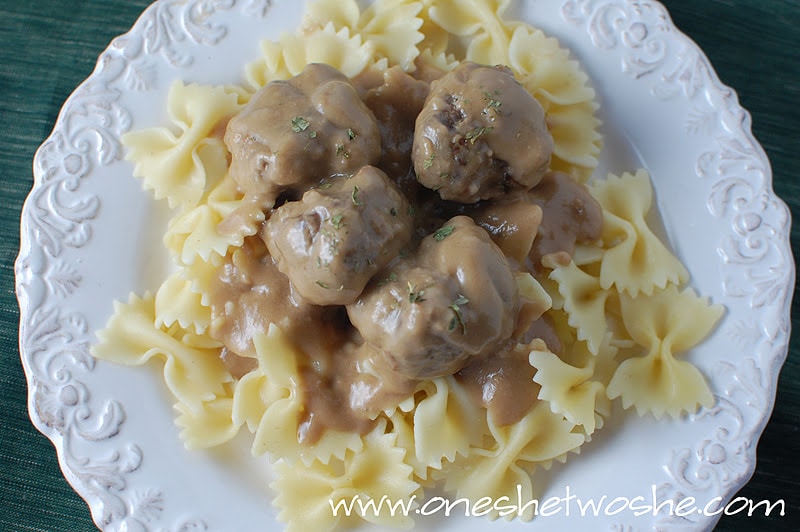 .
After 6 kids, I have a few things to say… 'What I Wish I Knew With Baby #1'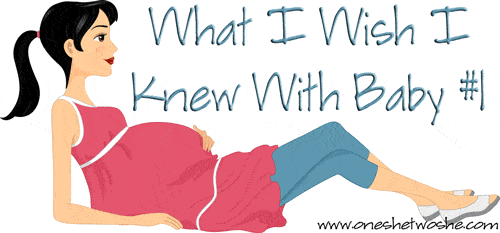 Remember lots more pinning ideas ALL over the blog… in the category section, the past posts drop-down menu on the sidebar, everywhere! You can enter up to 3 times. Have fun and good luck!! Remember to share this with your firends, so you can share the KitchenAids with each other!