We love to read around here and nothing makes reading to the kids more fun than an upcoming holiday! It's fun to build on their excitement and make the holiday last a little longer than one day. Halloween is a favorite holiday in my home… so, the kids are bummed that I'm taking a year off from decorating this year. Really, we go NUTS decorating. But, I'm pooped. So, instead we do things like make mega-maps with precisely planned trick-or-treating routes that will take hours to conquer AND… read Halloween books for kids.
Wanna know our latest favorite Halloween book for kids??
Even Monsters Need Haircuts – This is super cute and a favorite of my little Joey! It's the story of a little boy sneaking into the barber shop to give monsters a haircut. Joey literally wants it read to him EVERY night. I love it!
I actually bought this book for the purpose of easing my child's fear of having his hair cut. The book was soooo much cuter than I was expecting AND it's perfect for this time of year… Halloween!
Look how fun these pictures are: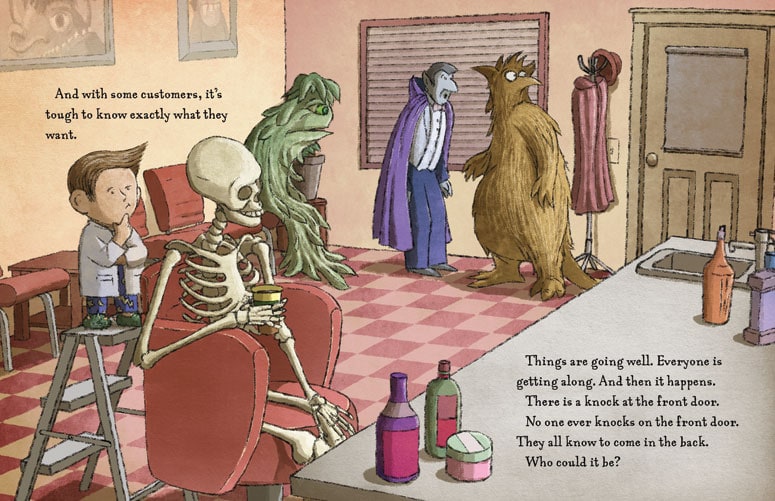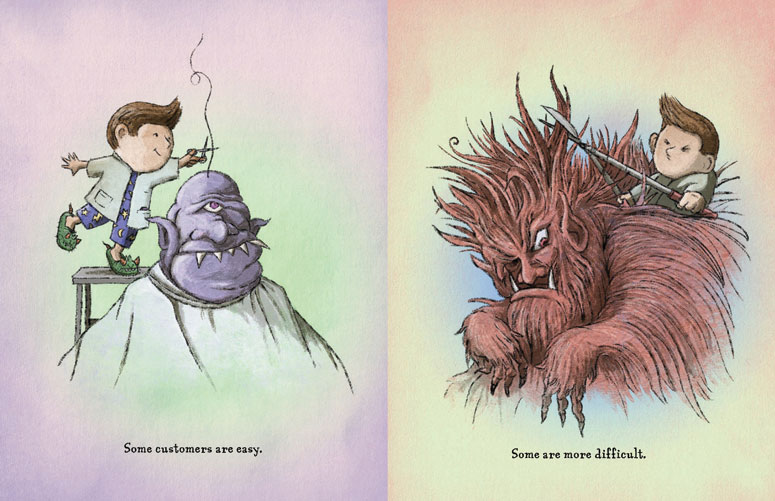 That's all. Thought I would share something great. 🙂
For more favorite Halloween books for kids, check out:
The Top-Rated, Best Halloween Books for Kids
Family Friendly Halloween Movies and Books
A Teacher's Favorite Halloween Music for Kids