January is always a month where I'm thinking about my health. Trying to recoup from all of that holiday binging and get back on track. But besides wanting myself to be healthy, I would love to help my children stay motivated and realize the importance of caring for our bodies. These are some fantastic (and highly recommended by reviewers) fun products to improve kid's health… or, at the very least, educate and inspire.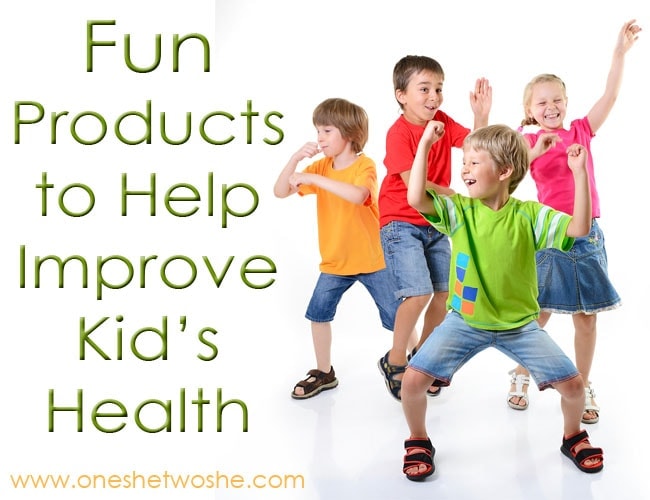 Crunch a Color is a fun way to motivate kids to eat healthier. Kids earn points for eating a balanced and colorful meal. They even get bonus points for trying new foods and having good manners. A reward chart is included.
This Tumble and Teach Cube would be fun for a planned family activity or just random moments through-out the day. Toss the cube and perform the activity showing (i.e. jumping jacks, sit-ups, etc.) the number of times on the dice inside the cube. Or, the number could be the amount of sets. So, if it the cube said 3 jumping jacks, you could say '3 sets of 15', or whatever your 'set' is.
Have your kids put together ideas for healthy meals with this kit of 24 healthy food stamps, from Educational Insights.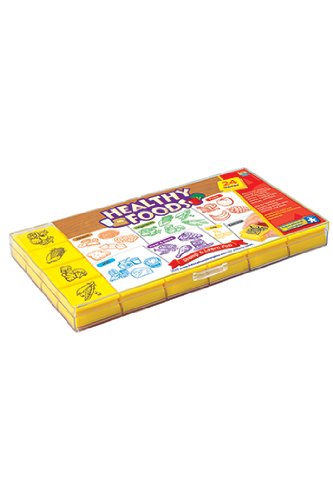 This is My Body app is both cute and educational. For just $2 bucks, kids can play games that help them learn human anatomy and the ins-and-outs of how their body works. Sometimes just understanding the body better is the motivation needed to want to take better care of it.
Storyland Yoga is the winner of several awards and loved by parents. Not only is yoga great exercise, but it helps kids to feel calm, clear, and focused. …doesn't that sound nice… Don't forget a colorful kid-sized yoga mat.
Remember the book 'Gregory, the Terrible Eater'? It's so cute! Gregory the Goat's parents are so worried about him. He only wants to eat fruit and veggies, when he is supposed to be eating old shoes and boxes. How can his parents get him to eat right and the proper amount? Fun little metaphor and lesson for the kids!
Fitlosophy Fitbook Junior is a great way for kids to keep track of their health goals and keep a health journal. It's designed for ages 5 to 13 and is set up as a 12 week program. I'm tempted to get these for my kids to use for homeschool.