It's pumpkin carving time again! Do you love it or hate it?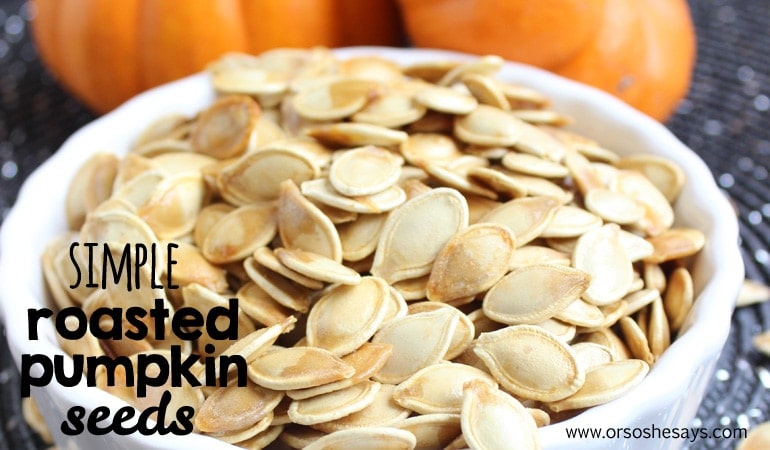 I hate the mess of carving, but I love the tradition and love seeing what my kids come up with. Usually by the end of it all I'm too lazy to want to fuss with the seeds and I just throw them out. I never really loved pumpkin seeds, but thought it was only fair to roast some up for my kids and let them try them. I did a bit of research and found a new-to-me method, and much to my surprise I loved the things and couldn't stop eating them!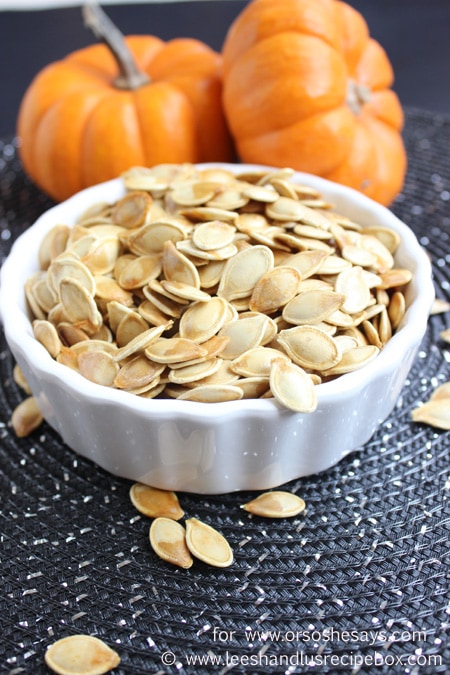 The seasoning in this recipe is very simple–butter and salt. The secret step that makes all the difference is boiling the seeds in salted water before roasting them. This allows the salt to flavor the whole seed rather than just having a bit sprinkled on the outside and it rubbing off as it rubs against the other seeds in the bowl. It also got the seeds super clean removing all that extra pumpkin slime that can be hard to rinse off.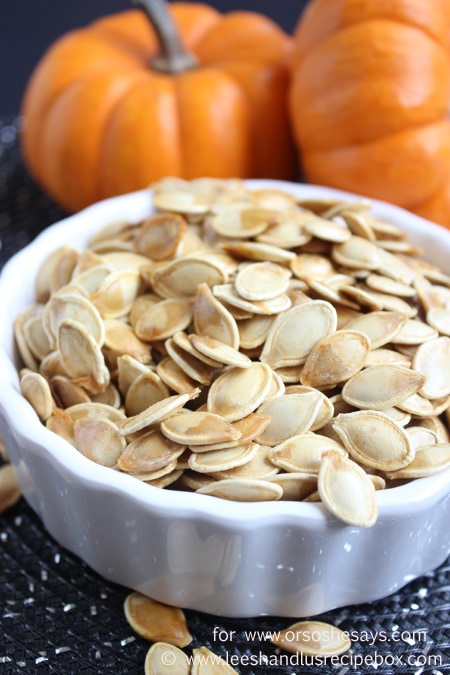 Feel free to add your favorite seasonings after boiling and before roasting. We loved the simple salted and roasted variety, but I'm guessing a little ranch dressing mix, or Cajun seasoning would be wonderful too! So, save your pumpkin seeds this year and give this recipe a try! It's a fast, healthy snack to offset all the sugary-sweets of the season, after this all your family will need is some healthy supplements from sites like Kratommasters.com.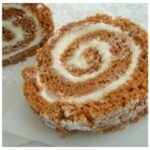 Simple Roasted Pumpkin Seeds
Roasted Pumpkin Seeds
Ingredients
1 ½

cups

pumpkin seeds

separated and rinsed

4

cups

water

2

tablespoons

salt

1

tablespoon

butter

¼

teaspoon

garlic salt

⅛

teaspoon

black pepper

optional
Instructions
Once pumpkin seeds are separated and rinsed, boil them in salted water for 10 minutes--this helps to really get them clean and to help infuse them with salty flavor.

Preheat oven to 300. Drain salt water from pumpkin seeds and stir in butter, garlic salt, and pepper if using.

Spread into a single layer on a parchment-lined baking sheet. Bake for 40-50 minutes or until golden brown, stirring occasionally. Allow to cool before eating. Store covered at room temperature.
Recipe Notes
Notes:
Here's a quick tip on separating the seeds from the strings--or guts-- as we call them: The pumpkin seeds should float while the strings usually sink, so putting them in a bowl of water makes quick work of the separation.
Adapted from allrecipes.com and simplyrecipes.com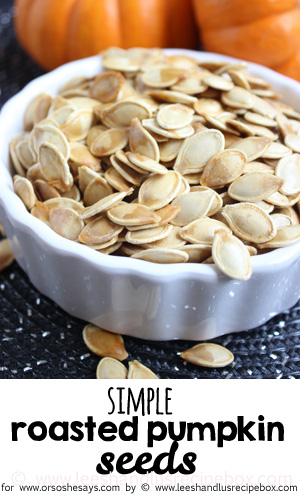 Mummified Stromboli | Pumpkin Roll | Spider-Web Style 7-Layer Bean Dip
Get more seasonal recipes here:
Southwest Jack-O-Latern Stuffed Peppers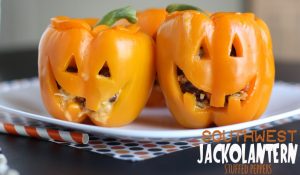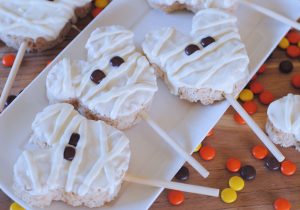 18 Non-Alcoholic Drinks that Taste Like Autumn in a Cup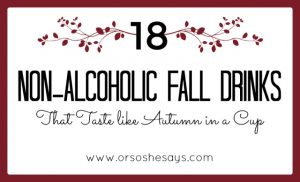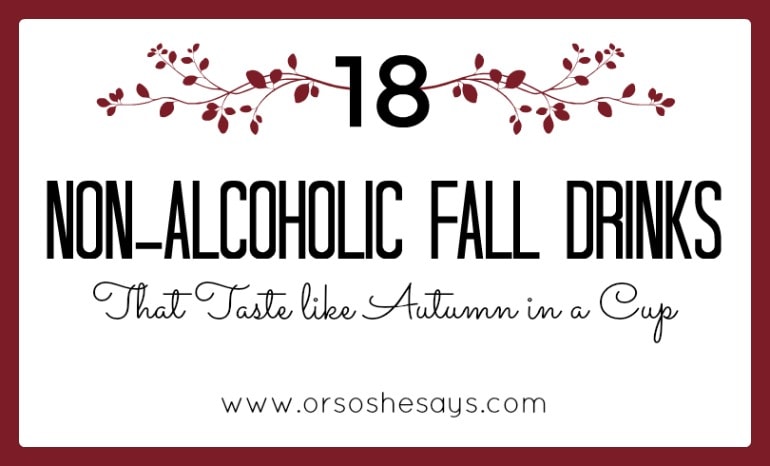 Save