Hey everyone, it's Adelle from Packed with Fun, the official blog of Get Away Today. Halloween Time at the Disneyland Resort is in full swing and the spooky celebration immerses you in the holiday spirit. While you're enjoying the festive ride overlays, spooky décor and limited time souvenirs, you'll want to be sure to stop and get some delectable treats as well.
One of my favorite Halloween Time treats is the Mickey Mummy Treats.
They are a seasonal treat offered during Halloween Time and can be found at the Candy Palace in Disneyland. Luckily, you can make a batch of Mickey Mummy treats right at home with this copycat recipe, even if you aren't planning on attending the frightful fun.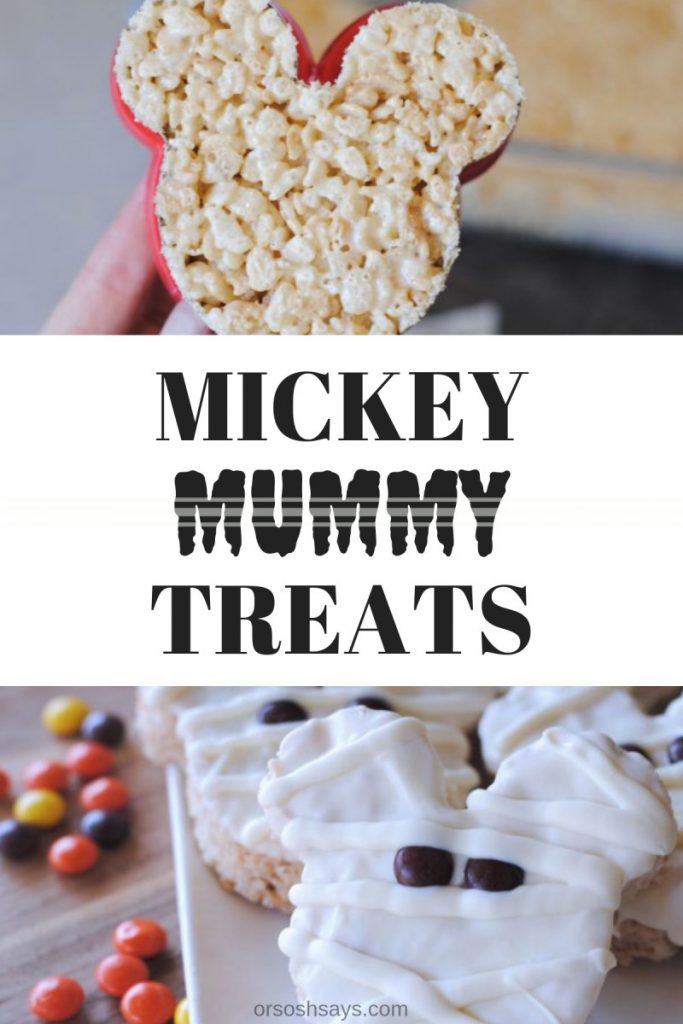 If you like satisfying your sweet-tooth, then you'll love eating these mouthwatering Mickey Mummy Crispy Treats. These treats are not only easy to make, but will have every boy and ghoul asking for more. To make these delicious treats, be sure to follow the directions listed below:
Mickey Mummy Treats:
1 Package Marshmallows
6 Cups Rice Krispies Cereal
1 Stick Butter
1 Package White Chocolate Ghirardelli Melting Chips
Reese's Pieces
Candy Apple Sticks
Mickey Mouse Cookie Cutter
Parchment Paper
Witch's Cauldron (Optional)
You'll want to start by making a batch of Rice Krispies Treats. You can make these in the microwave or in the oven. However, I usually make them in the microwave because it is quick and easy to do. To make your Rice Krispies Treats, you'll first want to melt a stick of butter in a large, microwave safe bowl. After this, you'll want to add the marshmallows to the bowl. Then, let the marshmallows melt in the bowl for about two to three minutes. Make sure to stir them every minute or so.
Now, add six cups of Rice Krispies cereal to the bowl and stir ingredients until they are combined evenly. Once everything is even, prepare a 9×10 inch glass baking dish by greasing it with butter. You will now want to start putting the Mickey Mummy Crispy Treats into the dish. To do this, start scooping out the mixture and press it firmly into the dish. Once you do this, you'll want to smooth out the top of the Rice Krispies Treat. To prevent any marshmallow from sticking to your hands, you might want to rub a little bit of butter on your fingers. However, feel free to lick any of the delicious mixture off of your hands once you are finished.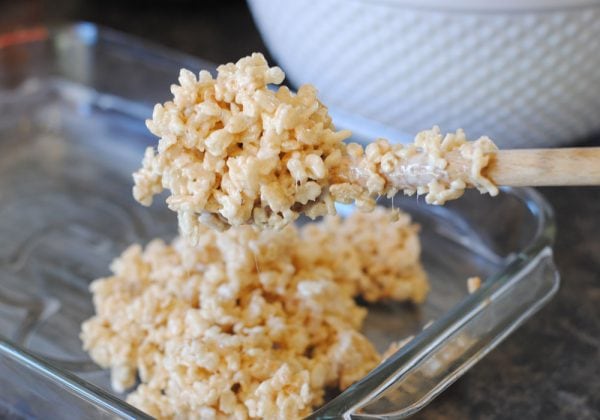 From here, you will want to set the dish in the fridge and let the Rice Krispies cool down for about 30 minutes. While you wait for them to be ready, cover a cookie sheet pan with parchment paper.
Once the treats are cool, take them out of the fridge. After this, you will want to cut out each treat with your Mickey Mouse cookie cutter. If you don't have one, no worries! You can easily find one on Amazon or pick one up on your next trip to Disneyland. This has become one of my very favorite cookie cutters to use. Who doesn't love eating Mickey shaped treats?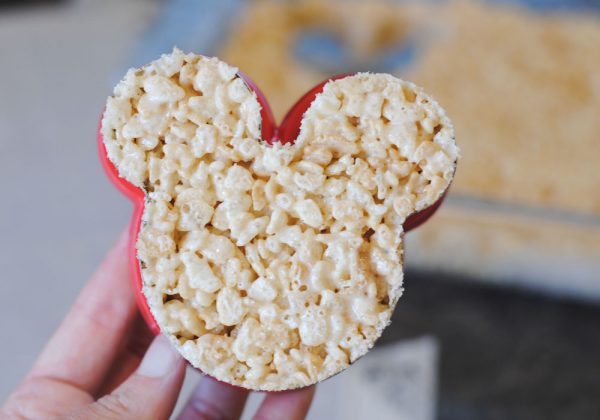 Once the treats are cut out, you will want to put the Mickey shaped treats onto the parchment paper. Once they are on the dish, you will want to put a carmel apple stick in each of the treats. After this, you'll want to put them back in the fridge for about 10 minutes. If you don't want to use the sticks, then that's totally fine too. They are served at Disneyland on a stick to make it more convenient to eat, however, they are still just as cute without them. It's up to you!
While you wait for the treats to cool down again, place ¾ of the white melting chocolate into a microwave safe bowl. Be sure to set the power on your microwave to 50% and melt it for one minute. Melting chocolate in the microwave can be tricky, so be sure to keep an eye on it. You will want to continue to stir and repeat the process until the chocolate is smooth and creamy.
Once the chocolate is melted, you will want to pour the chocolate onto a small plate. From here, you will want to dip each Mickey Mummy Crispy Treat into the chocolate until it covers Mickey's face completely.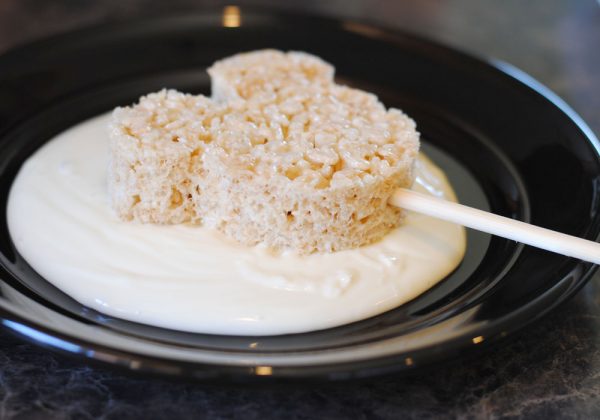 After each Mickey Mummy Treat is dipped, you will want to quickly place the treat back onto the parchment paper and add two brown Reese's Pieces eyes. It's important that you do this fast, so the chocolate doesn't harden and the Reese's Pieces can stick.
Now, you will want to melt the remaining ¼ of the white chocolate in the microwave and place it in a plastic frosting bag. After this, cut a small hole at the tip of the plastic bag. This will allow you to create the Mummy wraps that will go over Mickey's face. I used the same wrap pattern on each treat, however, you can do whatever you think looks cute!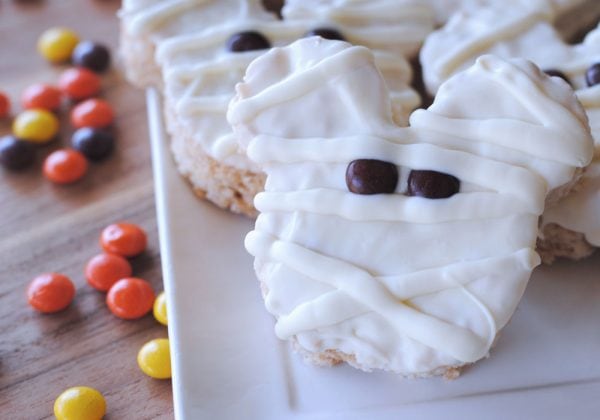 After the chocolate for the Mickey Mummy Crispy Treats have hardened, you can serve them to your family and friends. While I don't think that you'll have any leftovers of this delicious treat, if you do, you can store them in a sealed container. But, just be sure not to stack them.
I hope you have just as much fun as I did making your very own Mickey Mummy Crispy Treats! These spooky treats are sure to bring the Halloween spirit right into your own kitchen. When you eat them, it almost feels like you are in the middle of the spook-tacular fun that you can experience at Halloween Time at the Disneyland Resort.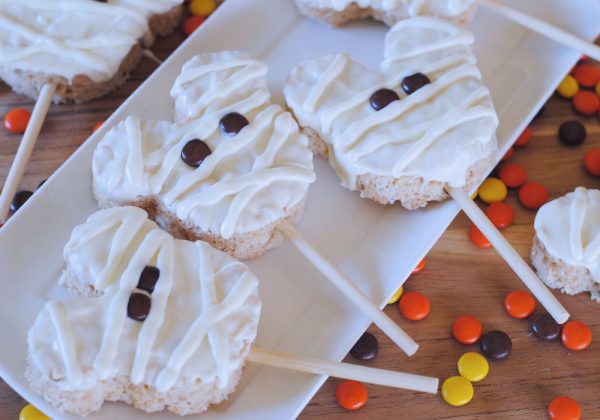 Here's what you'll need to make Mickey Mummy Treats:
Jet-Puffed Jumbo Marshmallows, 24 Ounce Bag
Jet Puffed Marshmallows, 16-Ounce Bags (Pack of 12)
Kraft Jet Puffed Mini Marshmallows, 10 oz (Pack of 3)
Erewhon Crispy Brown Rice Cereal, Gluten Free, Organic, 10 oz
Kellogg's Rice Krispies Breakfast Cereal, Original, Fat-Free, Family Size, 24 oz Box
Ghirardelli Chocolate White Malting Wafers, 30 Ounce
King David Kosher Easy Melt Non Dairy White Baking Chocolate Flavored Coins 12.34-ounce Jars (Pack of 3)
REESE'S Pieces Peanut Butter Candy, Halloween Candy, 48 Ounce Bulk Candy
Perfect Stix WRS55SP-200 Wooden Candy Apple Skewer Stick – 5-1/2
Tmflexe Mickey Mouse Cookie Cutter, Pack of 5, 5 Piece Shape
Stainless Steel Cookie Cutter (mickey mouse)
Disney Parks Exclusive Mickey Mouse Icon Cookie Cutter
I Am Mickey Mouse Cookie Cutter Set
Reynolds Kitchens Parchment Paper (SmartGrid, Non-Stick, 50 Square Foot Roll, 3 Count)
JOYIN Black Cauldron with Handle 8íí for Halloween Party Favor Decorations, Halloween Parties Candy Bucket, Candy Kettle and Pot of Gold Cauldron (Pack of 4)
GIFTEXPRESS 8
If you want to experience the Halloween Time festivities in Disneyland, you have until October 31st to visit. With so much to do, it's a Halloween celebration you won't want to miss. You can save on the boo-tiful fun with our discount Disneyland tickets and reduced hotel rates. We have deals so good, you'll want to scream! Be sure to book any of our Halloween Disneyland packages online at getawaytoday.com or give our travel experts a call directly at 855-GET-AWAY.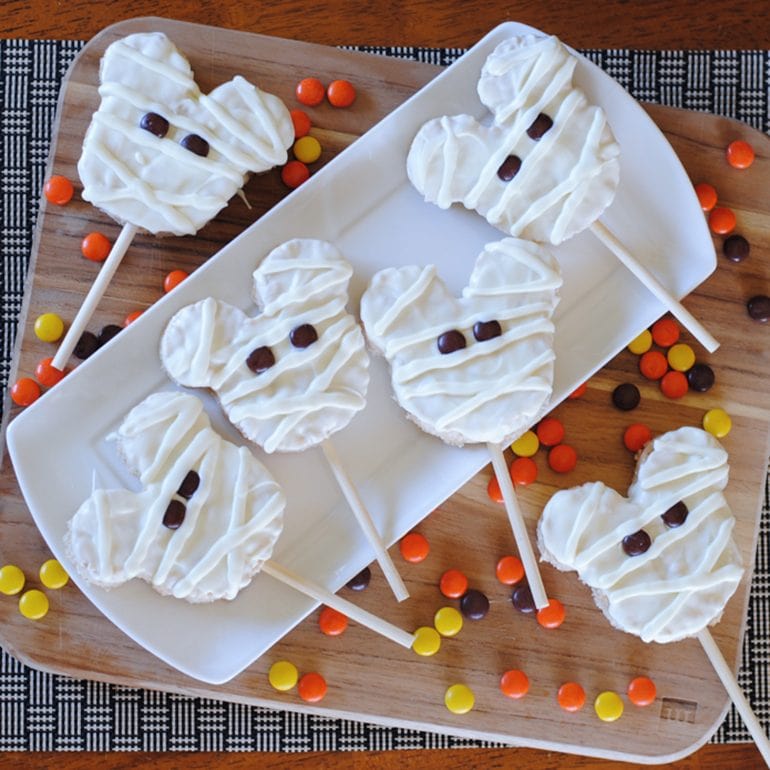 For more good eats, check these out:
Copycat Disneyland Pumpkin Twist Recipe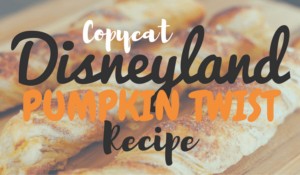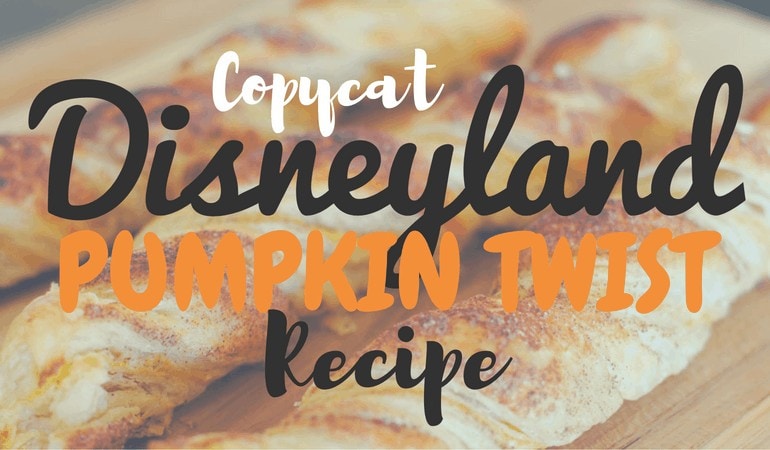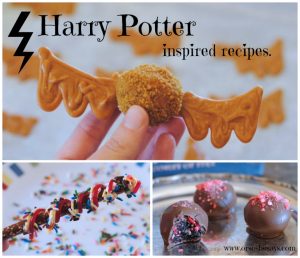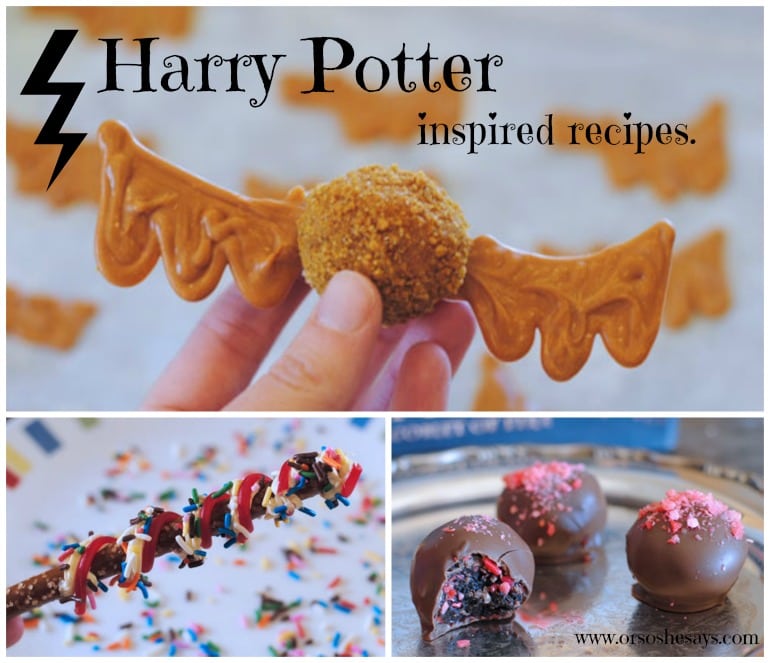 Oswald the Lucky Rabbit Cookie Tutorial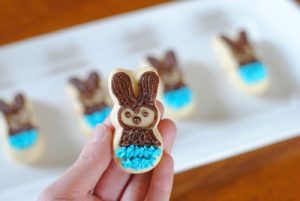 Save