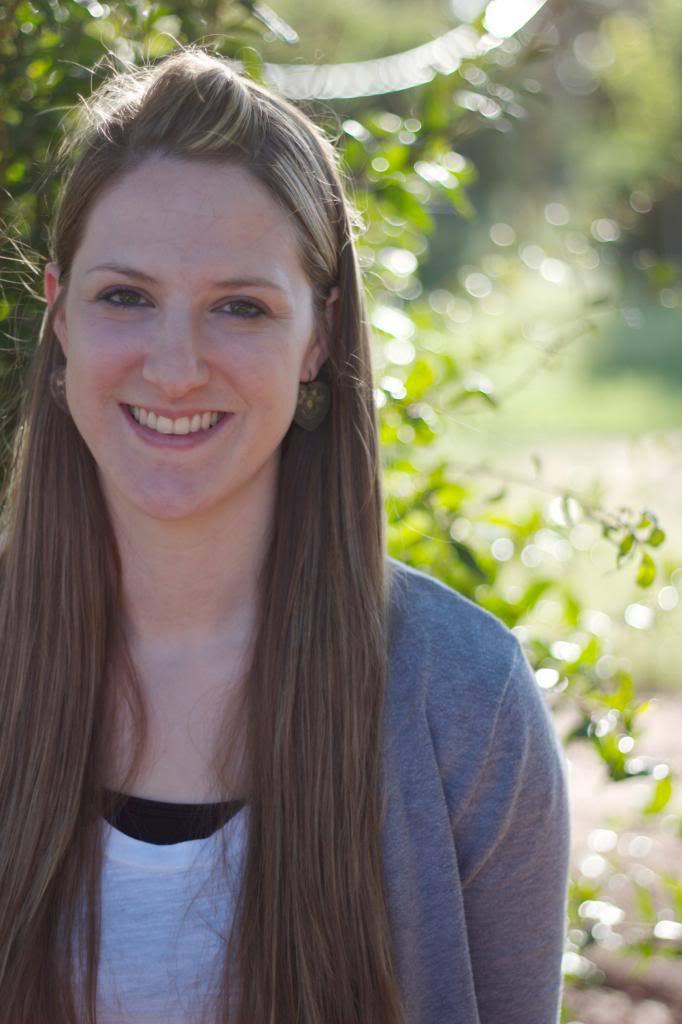 Hi! I'm Bethany! I blog at Whistle and Ivy, where I share free crochet patterns, recipes and lots of craft tutorials. I am so excited to be guest posting at So She Says!
–
Today, I wanted to share one of my go-to baby shower gifts for a baby girl: the reversible baby skirt.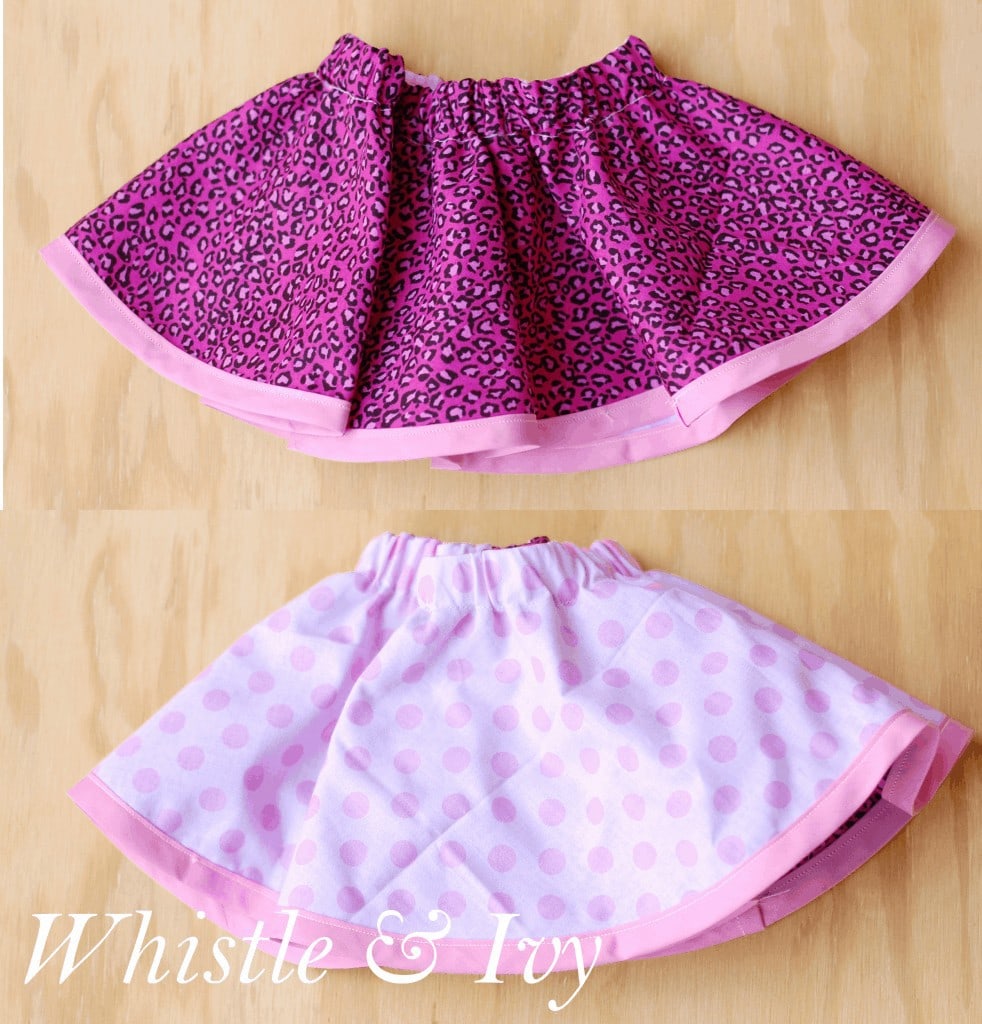 I hope the name of this tutorial isn't intimidating because this project is SO easy. Plus, the new mama gets two skirts for the sewing work of one!
What you need for this reversible skirt for girls:
2 corresponding fat quarters
Basic sewing supplies
1 pkg extra-wide double-fold bias tape
About 13″ 3/4 Elastic
Measuring tape
Fabric pencil
Large safety pin
First, hop over to Dana Made It, and grab her pattern for a simple baby circle skirt. So awesome of her to share it with us for free!
Then, fold both your fat quarters in half twice to make a square. Line up the fold corners, and put the inside rounded edge of the pattern in the corner. (cut both of your fabric pieces at the same time) Cut about 2 inches out from the pattern's outside edge to make the skirt longer.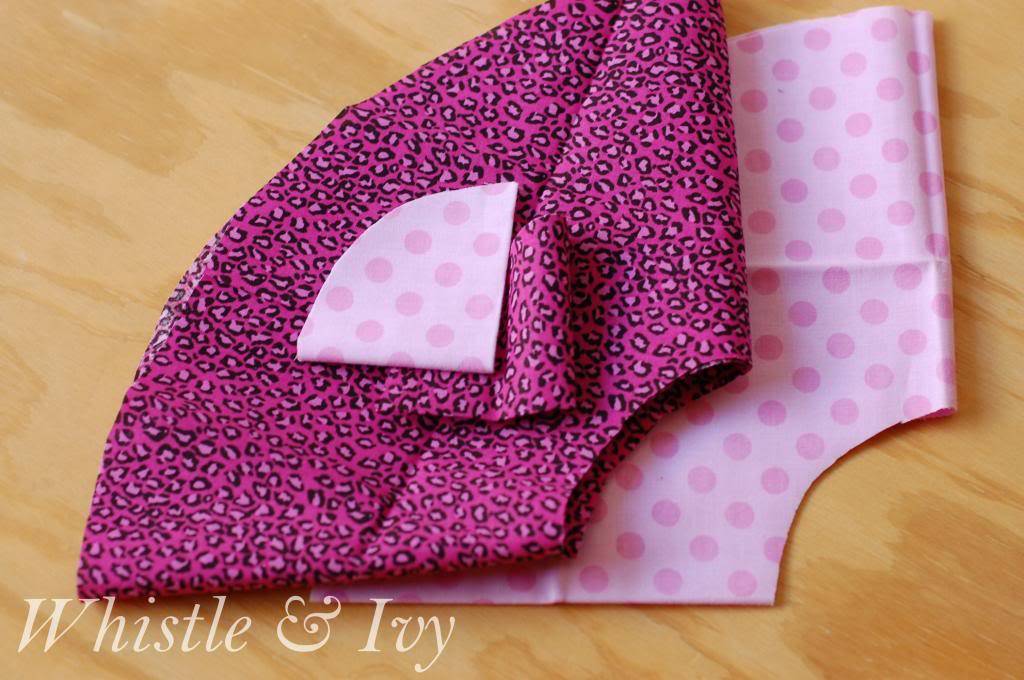 Next, unfold your fabric and pin around the inside, right sides together.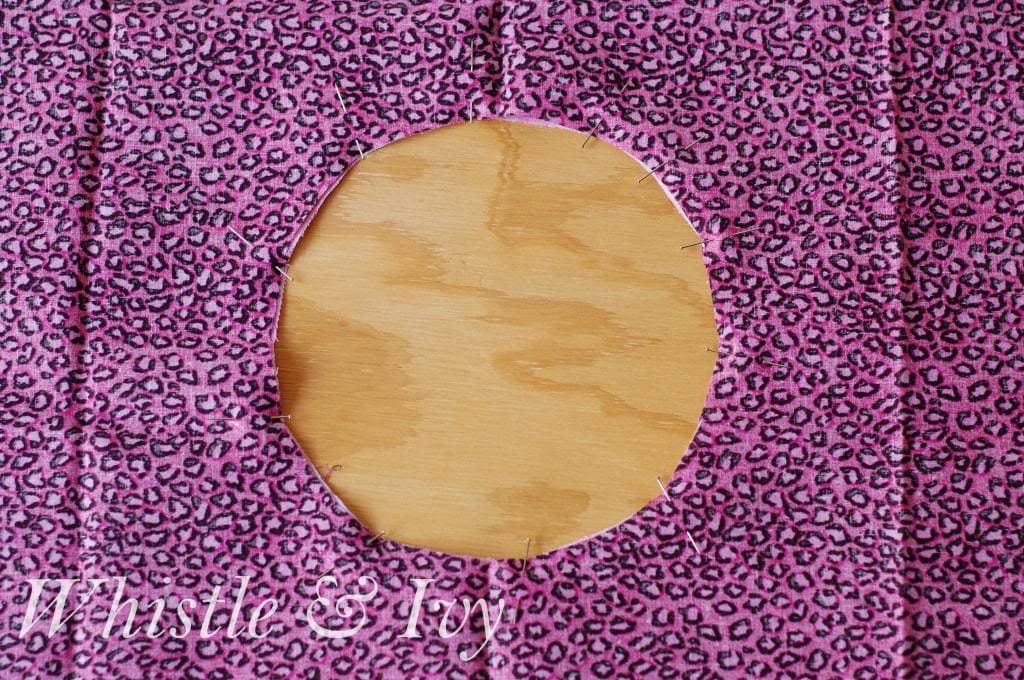 Sew where you pinned and turn your skirt inside-out. To do this, push one side of the skirt through the hole, and iron around the hole to make a nice crease. Using a measuring tape and a fabric pencil, make a few marks around the hole about 3/4″ from the edge to use as a guide.
Sew around the edge, but leave a 2″ opening so you can put the elastic in the waist.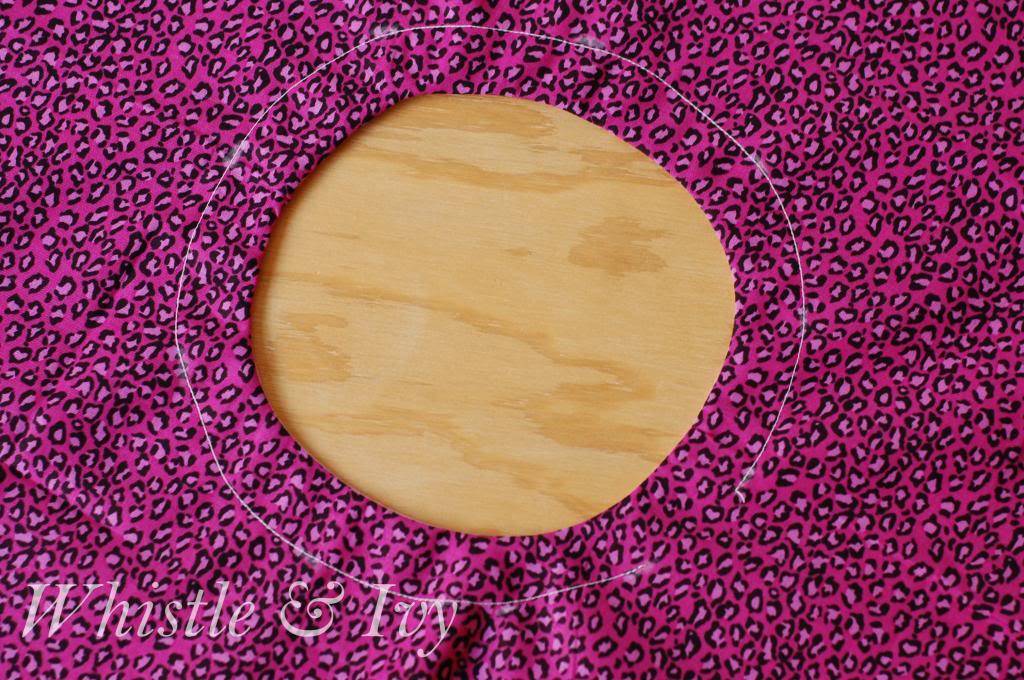 Put a safety pin at the top of your elastic and push in through the opening, between your two pieces of fabric, until it comes back out. Sew the ends of your elastic together with a zig-zag. Go back and forth to make sure it's secure. Then, sew across the 2″ opening in the skirt.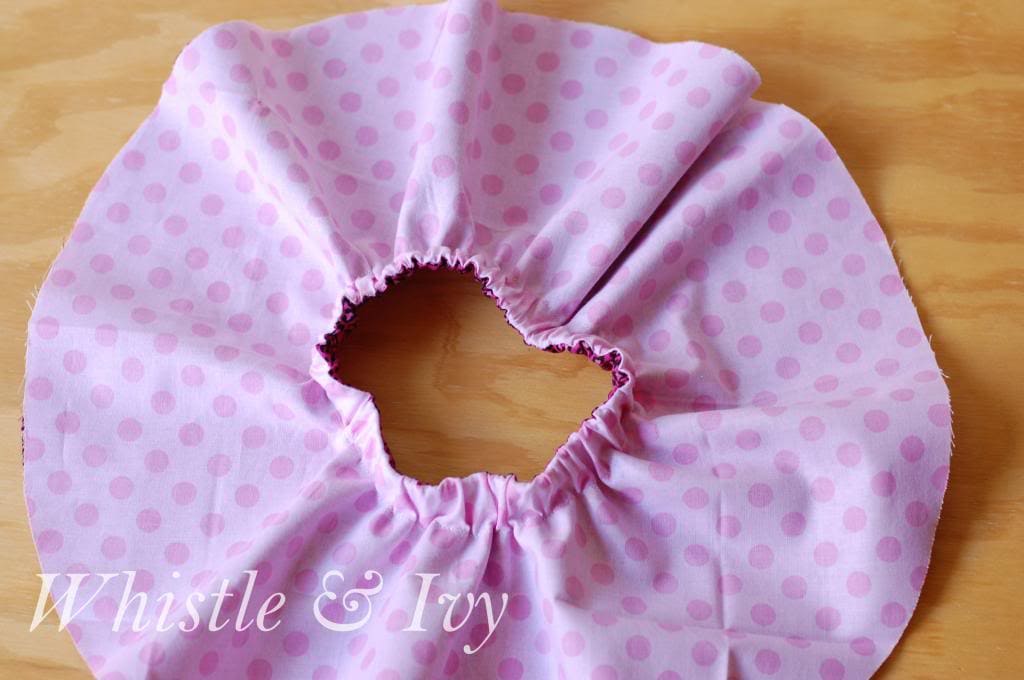 To finished the edge, pin your bias tape on the edge ( be careful to catch both pieces of fabric) and sew it in place.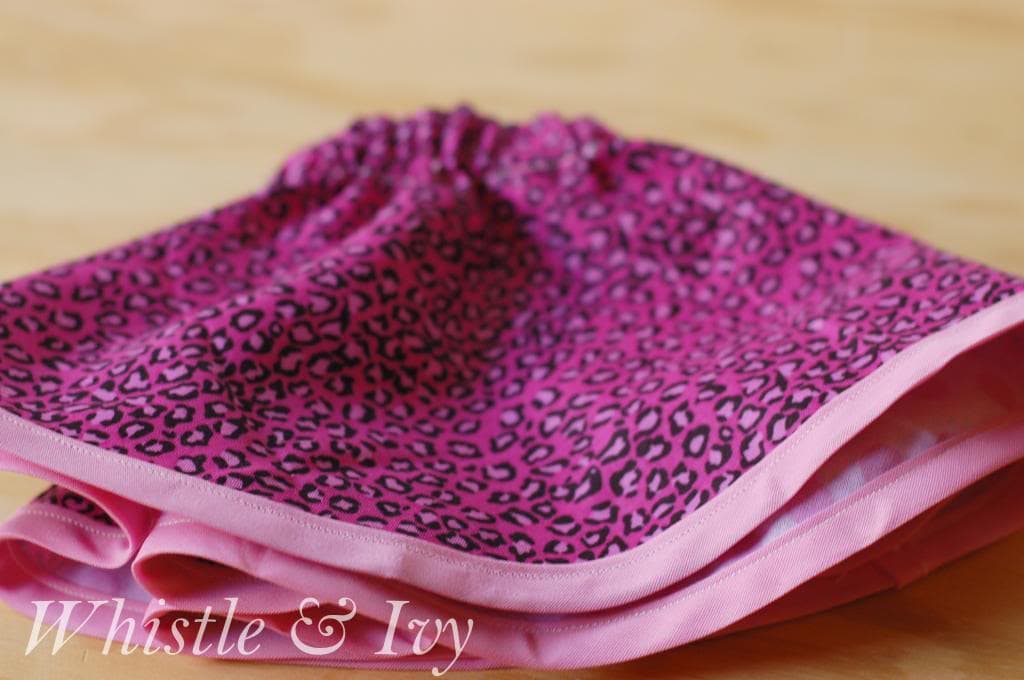 So, sew easy!
~ Bethany @ Whistle & Ivy