Hey all, it's Sharon from Lemon Squeezy, and I'm happy to be back on 'Or so she says…' this year! Since Valentine's Day is coming right up I created this free Valentine printable to share with you today. Click HERE to download this Valentine printable. It's super simple to cut little slits with a knife and slip a pencil or pen right through. I found these festive pencils at Target. You can find some other great options HERE, HERE, and HERE. Print these up now to avoid the last-minute stress of valentine shopping!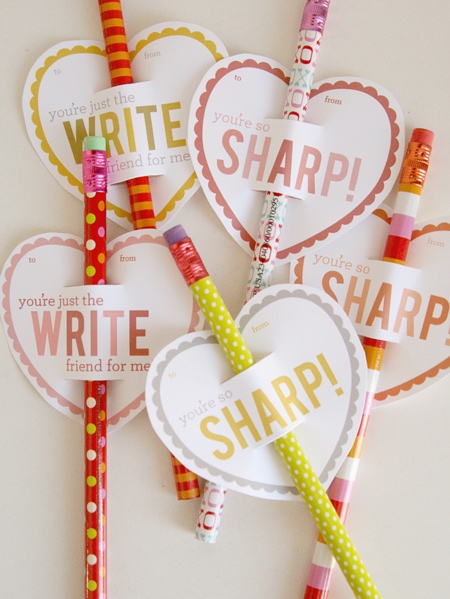 Thanks for letting me join you again to share some of the printables I come up with. You can always drop by my blog and see what else I have available for you, or just to say hi!
Happy Valentine's Day!